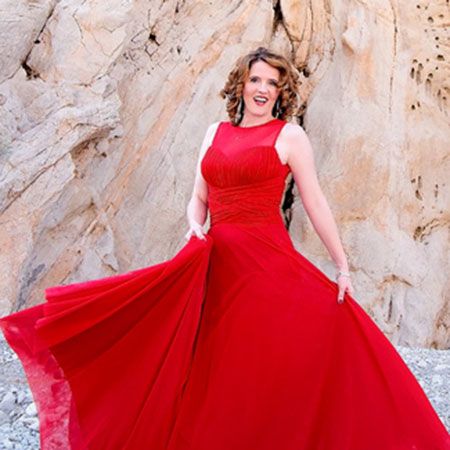 Female Soprano Singer UAE
Astonishing classical vocalist will enchant your guests with her incredible voice
Professionally trained Dubai opera singer with almost two decades of experience
Ideal for a luxury dinner party, special ceremony or momentous occasion
Solo opera singer was a vocalist for the Philharmonic Institute of Romania
Based in Dubai, this fantastic singer is available for events throughout the UAE
Female Soprano Singer UAE PHOTOS
If you are looking for a Dubai opera singer for a lavish dinner party, special ceremony or momentous occasion, our fantastic Female Soprano Singer UAE pulls out all the stops and delivers a very powerful performance that is oozing with sophistication. You can be sure that when this solo opera singer takes to the stage, guests will be captivated by her songs. 
Originally from Romania, this astonishing classical vocalist has been in the UAE for over a decade. Professional trained, the classical vocalist was a professional soprano singer with the Philharmonic Institute of Romania for many years with which she toured Europe. She has a bachelor's degree in arts and has around two decades worth of live performance experience and providing opera singing for events and concerts. 
Our passionate Female Soprano Singer UAE specialises in opera singing, musicals and ballads and has a diverse repertoire of music she can tailor to the client's preferences or what would suit the event best. The classical vocalist performs along to backing tracks so you don't have to worry about booking the orchestra to accompany her. As a solo opera singer, she can provide lavish live entertainment without taking up any room at all. 
Having worked with many corporate and private clients, our solo opera singer is a fantastic choice for anything from a gala dinner to a stadium half-time performance. Our Female Soprano Singer UAE has a fantastic range of outfits perfect for any occasion and will dress to impress at those VIP events. 
At Scarlett Entertainment we can provide live music, such as this Dubai opera singer, for events all over the world. If you would like opera singing at your event, contact us and our co-ordinators will make all necessary arrangements with this brilliant classical vocalist.