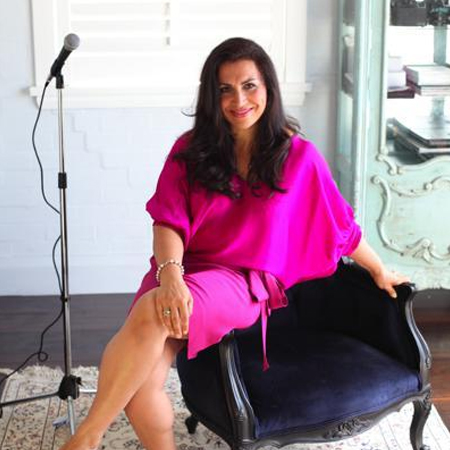 Female Vocalist Alli
A leading jazz & soul vocalist specialising in weddings & corporate events
Draws upon her contemporary repertoire to fill the dance floor
Performed at the Ultimate Wedding Planning Party at Sydney Opera House
Band includes piano, horns, double bass, drums, guitar, percussion, vocals
Based in Sydney & available to perform at events worldwide
Female Vocalist Alli PHOTOS
Sydney based Alli is a leading jazz and soul vocalist specialising in weddings, parties and corporate events with over 20 years' experience.
Alli's rich luxurious voice is complemented by her charismatic, warm and sensitive presence. She creates a wonderful ambience by engaging and captivating audiences of all ages. Her diverse vocal repertoire includes the Motown classics of Stevie Wonder and Aretha Franklin, the contemporary soulful sound of Adele and Michael Bublé and fabulous dance hits from the 1970s to today. Alli's song list is also influenced by her passion for jazz greats such as Frank Sinatra, Ella Fitzgerald and Diana Krall.
Alli has performed in leading night spots, large wedding venues, clubs, pubs and piano bars in Australia and London. She performed at London's Jazz Festival and the "Discovery Ball" in London's prestigious Marriot, Grosvenor Square. Also in London, she delivered innovative vocal and personal development workshops to organisations including Vodafone and The Yes Group. Alli recently provided live music at Cala Luna in Mosman as well as Skiffies at The Spit where she performed to 300 people with a huge night of entertainment along with her eight piece band.
The Band
Alli works with a range of accomplished musicians, which enables her to tailor a band to suit your event.  The band includes piano, horns, double bass, drums, guitar, percussion and back-up vocals.
All of me – Bing Cosby
Baby just cares for me – Kate Cebrano
Bad Bad Leroy Brown – Frank Sinatra
Bad habbits – Billy Field
Beyond the sea – Robbie Williams
Can't take my eyes off you – Tony Bennett
Cest si bon – Mireille Mathieu
Cheek to cheek – Diana Krall
Come fly with me – Frank Sinatra
Fly me to the moon – Frank Sinatra
Kick outta you – Frank Sinatra
Lets fall in love – Diana Krall
LOVE – Nat King Cole
Mac the knife – Ella Fitzgerald
New York – Frank Sinatra
Old black magic – David Campbell
Secret love – George Michael
Straighten up and fly right – Vince Jones
Sway – Dean Martin
That's amore – Dean Martin
Under my skin – Frank Sinatra
Volare – Dean Martin
You made me love you – Judy Garland
You make me feel so young – Frank Sinatra
Slow Jazz
Breaking up is hard to do – Neil Sedaca
Can't help lovin dat man of mine – Billy Holiday
Don't know why – Nora Jones
Everything – Michael Bublé
Fever – Grace Knight
The Girl from Ipanema – Eartha Kitt
God bless the child – Margaret Urlich
Here there and everywhere – Katie Noonan
Just the way you look tonight – Michael Bublé
Kissing a fool – George Michael
Moon river – Frank Sinatra
Moondance – Van Morrison
On the street where you live – Dean Martin
Only my heart calling you – Margaret Urlich
Perfidia – Linda Ronstadt
Someone to watch over me – Linda Ronstadt
Something stupid – Robby Williams
Strolling – Prince
Summertime – Eva Cassidy
These foolish things – Rod Stewart
They can't take that away from me – Rod Stewart
Till there was you – Peggy Lee
Time goes by – Rod Stewart
When you wish upon a star – Linda Ronstadt
Wonderful world – Louis Armstrong
Swing
Aint no sunshine – Demi Hines
Blue Bayou – Linda Ronstadt
Bubbly – Colbie Caillat
Change the world – Eric Clapton
Chuckys in love – Rickie Lee Jones
Don't it make my brown eyes blue – Crystal Gayle
Easy – Lionel Ritchie
Fallen – Pretty Woman
Isn't she lovely – Stevie Wonder
It might be you – Stephen Bishop
Lately – Stevie Wonder
Man in the mirror – Michael Jackson
Natural woman – Aretha Franklin
New York state of mind – Billy Joel
Only wanna be with you – Vhonda Shepard
Over the rainbow – Ava Cassidy
Reminiscing – Little River Band
Saving all my love for you – Whitney Houston
Send me – Aretha Franklin
Smile – Michael Jackson
Smooth Operator – Sade
The more I see you – Peter Allen
Time for letting go – Tina Turner
Walking in Memphis – Marc Cohn
You are the sunshine of my life – Stevie Wonder
You don't know me – Vince Jones
You've got a friend – James Taylor
Up-tempo
Big yellow taxi – Joni Mitchell
Blame it on the boogie – Jackson 5
Brown eyed girl – Van Morrison
Dancing Queen – Abba
For once in my life – Stevie Wonder
Heard it through the grapevine – Creedence Clearwater
Hooked on a feeling – Vhonda Shepard
I will survive – Gloria Gaynor
I wish – Stevie Wonder
Mercy – Duffy
Midnight on the oasis – Brand New Heavies
Mustang Sally – The Commitments
My girl – The Temptations
Price Tag – Jessie J
Respect – Aretha
Rolling in the deep – Adele
September – Earth Wind & Fire
Shake a tail feather – Blues Brothers
Sir Duke – Stevie Wonder
Son of a preacher man – Dusty Springfield
Sunday morning – Maroon 5
Superstition – Stevie Wonder
Sweet Caroline – Neil Diamond
Turn your love around – George Benson
Video killed the radio star – Antonia
Want you back – Jackson 5
Easy Listening
" Alli's energy and passion left even the timid first time singer welcoming the musical experience. "

Peter Hodgson, Yes Group Member
" I have been lucky to work with some of the most professional artists within the entertainment industry and Alli would easily fit into that category. "

Wayne Rogers, Former Channel Nine Network and Ten Network Executive Producer
" Not only does Alli sound great but her sheer presence emits a radiant light that sparkles throughout her performance. "

Michelle Provest, Wedding Celebrant
" The jazz ensemble along with your wonderful voice created an amazing atmosphere. "

Carmen Parker, Principal, Farmhouse Montessori School
" Alli was flexible in her song choice and consistently beautiful in her performance. "

Bethamie Woodstone, Director, Evoke Private Dining
" This girl can SING…she is the real deal! "

Scott and Corina Harris
" Our guests are still talking about Alli's performance! Alli has a true gift. "

James and Jill Stevenson
" Alli was our first and only choice to sing at our wedding. "

Scott and Sarah Hamilton
" You have an amazing voice, absolutely breathtaking. "

Tony and Corinne Buccheri
" Alli was professional and easy to deal with! "

Mark and Tracey Thomson
" Friends and family continue to sing your accolades. "

Andy and Nichole Symmons
" We'll spread the word about your amazing talents. "

John Hughes and Carol Cooper
" Alli's vibrant personality and vision for our 'ice-breaker' session succeeded in creating a fun, eye-opening challenge. "

Tanya Schiffter, Facilitator and Executive Consultant, Capgemini