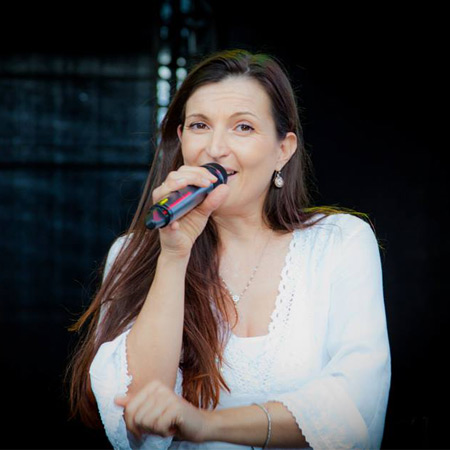 Female Vocalist Kathrin
Multi-talented and extremely passionate singer, songwriter and pianist
Covers both pop and folk songs as well as her own original compositions
Has won many prizes, including the Germany's "Voice of the Year" 2000
Her concerts always guarantee for stylish and charming entertainment
Based in Germany and available to perform at events worldwide
Female Vocalist Kathrin PHOTOS
Singer, Songwriter and pianist Kathrin lives her dream being a professional artist; her passion for music shining through every performance she does.
As a singer and entertainer, Kathrin provides the perfect framework to every kind of event, show and convention. She has a huge repertoire of international well-known songs starting from the Twenties and ending with the Nineties and she also writes her own songs.
She is well known in Germany from Television and Radio shows and has won many prizes, including the Germany's "Voice of the Year" award in 2000. Her concerts always guarantee for stylish and charming entertainment.
Since 2012, Kathrin has been working on her solo career as a singer and songwriter, covering Pop and Folk songs as well as her own original compositions in German and English language.
Kathrin's own songs tell stories from her world and use a variety of musical styles oriented from chanson and pop. Her lyrics provide insights into the views and the inner life of a sensual woman, which has not ceased to see the world through their eyes and to describe them lovingly.
She often performs with a Piano or with band support and can also be booked for events and shows using semi playback CDs. Not to be missed; Kathrin's concerts are always a guarantee for stylish and charming entertainment.