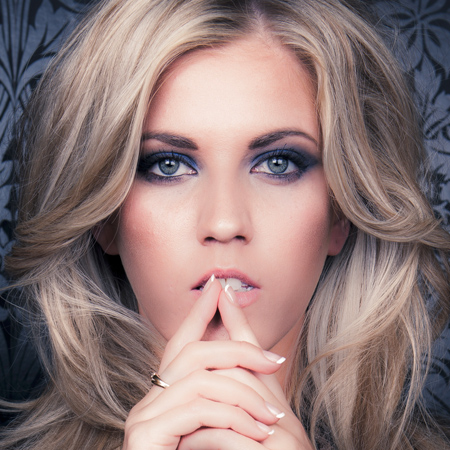 Female Vocalist Kim
Stunning female singer with a voice that has been likened to Adele
A powerhouse of a vocalist who can captivate an audience
Performed to 23,000 people at Selhurst Park football stadium
Reached the Judges' houses stage of the X Factor in 2007
Based in London and available to play at events worldwide
Female Vocalist Kim PHOTOS
Singer and songwriter Kim's first love is to sing and dance, as soon as she could speak she was trying to copy the hottest tunes on the radio.
Her voice is likened to Toni Braxton, Witney Houston and Adele, she has an amazing low tone and her control is sublime.
In 2007 Kim reached the Judges' houses stage of the X Factor, where she was mentored by Sharon Osborne and had the enjoyment of visiting Sharon's home in LA. Kim aged only 16 at the time, was one of the final 6 girls of the hit ITV show.
2013 was an amazing year for Kim, she performed to 23,000 at Selhurst Park and Headlined 3 times at UK's Number 1 Casino, London's Hippodrome, Kim also featured Twice at the fantastic Ritz.
She has recently returned from the USA where she worked with double Grammy winner Mack Woodward, who in the past has worked closely with Beyonce & Usher and also Grammy winner Rio Bridges. Whilst in USA she also collaborated with extremely successful multi platinum singer songwriter JR Richards.
A powerhouse of a singer and a true joy to watch LIVE, very few can captivate an audience like Kim.