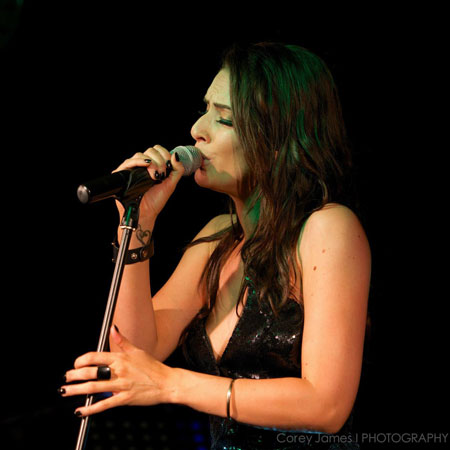 Female Vocalist Natalia
Becoming known as Perth's freshest new Soul and Pop Singer
She brings meaningful power from her lyrics to entice those listening
Covers classic pop/soul tunes as well as her very own songs
Can perform as a soloist, with a 5 piece band or with 4 backing dancers
Based in Perth and available to perform at a events worldwide
Female Vocalist Natalia PHOTOS
With music always playing in the family home, it's no wonder that Female Vocalist Natalia started creating her own music at such a young age. Early influences such as Tina Turner, Michael Jackson, Celine Dion, Whitney Houston and more recently Alicia Keys and Beyonce, play an inspiring part in this singer/songwriter's musical journey.
Anyone that knows Natalia would appreciate her somewhat "out there" personality and her continuing strive for success. A young fresh talent sinking her heels into a demanding and cut -throat industry, but rewarding those who push past the barriers of old, replacing with the new.
After receiving a scholarship to the renowned Perth Modern SHS, Natalia's creative skills were taken to a whole new level. Not only would she write vocal part harmonies, but every instrument was accounted for.
It wasn't long until she was in the studio with accomplished Perth blues guitarist/producer "John Meyer" at the age of 19. Singing from the heart, Natalia draws on attention to detail and meaningful power from her lyrics to entice those listening.
Natalia has recently started working with her four new back up dancers and in return for their hard work and devotion to her, has formed a show for the corporate market around Perth, covering some classic pop/soul tunes and including some of Natalia's very own songs.
Natalia will keep captivating audiences and expanding her following, as she sings her way into the hearts of those around the world.
The journey has just begun......