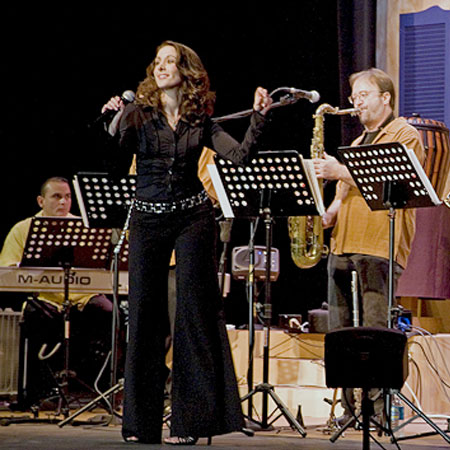 Female Vocalist Roberta
A highly professional and fully trained coloratura soprano
Performs Classical, Jazz, Broadway, Pop and Sacred music
Provides soft background music through to upbeat party music
Delivers top class entertainment that adds value to any event
Based in Florida and available to perform at events worldwide
Female Vocalist Roberta is a dynamic and flexible singer who can perform a range of genres including Classical, Jazz, Broadway, Pop and Sacred music.
A fully trained coloratura soprano, she is available as a wedding singer, cantor cabaret performer and musical entertainer for a wide range of events. With a broad and varied repertoire she is able to perform everything from soft background music through to more upbeat party style music and can tailor her sets depending on your event requirements.
In addition to this, Roberta also sings for the hottest Swing Band in Palm Beach, Florida.
Vocalist Roberta delivers top class entertainment that adds additional value to any event; with soothing vocals of only the best songs, she oozes glamour and sophistication.