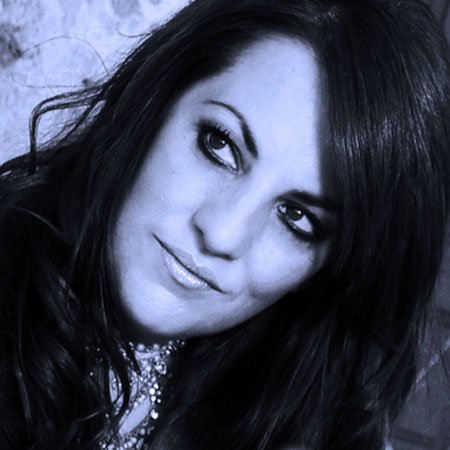 Female Vocalist: Sarah
Stunning vocalist performing acoustic covers of pop, rock & funk
Singer/ Guitarist with a huge repertoire of over 200 songs.
One of the most indemand singers on the coast- book early!
Also available as part of a funky acoustic duo
Based nr Estepona, Spain and available to perform worldwide
Female Vocalist: Sarah VIDEOS
Female Vocalist: Sarah PHOTOS
A sultry & powerful vocalist, accompanying herself with feisty acoustic rhythm guitar, Sarah is an experienced musician. Playing her own songs & music, as well as modern/ classic covers from all genres, she can adapt to any 'live music' environment & is a natural performer.
Using a variety of styles from haunting melodies to funky, rock & pop, as well as singing vocal sessions for House music producers, she is a versatile artist.
With 15 years of music experience (from an early age!) Sarah is currently living in Spain, where she is regularly performing solo or as part of her funky acoustics in Spain & Gibraltar. Playing in such places as Marbella, Tarifa, Sotogrande, Sabinillas, Duquesa, Estepona, Puerto Banus & La Lìnea.
Sarah plays both originals and cover versions, and tailors each night depending on the audience and venue. As well as her own material, she has a range of 200+ cover versions, which she often offers to audiences in the form of a "song menu" from which they can hand-pick their fa-vourites for her performance, and this has proved extremely popular!
Anastacia Not That Kind
Amy Whinehouse Valerie
Bryan Adams Cuts Like A Knife
Bryan Adams Summer of '69
Coldplay Yellow/The Scientist
Crowded House Don't Dream It's Over
Cyndi Lauper Time After Time
Del Amitri Nothing ever Happens
Des'ree You Gotta Be
Dido Thank you
Dodgy In A Room
Eddie Reader Patience of Angels
Edie Brickell Circle
Emma Bunton What Took You So Long
The Eurythmics Who's That Girl
Everything but the Girl Missing
Extreme More Than Words
Fairground Attraction Perfect
Gabriellle Out of Reach
Gnarls Barkley Crazy
India Arie Ready For Love
Jack Johnson Good People
James Sit Down
Jamiroquai 7 Days in Sunny June
James Blunt High/You're Beautiful
Jason Mraz I'm Yours
Joan Osbourne What if God Was One of Us
Kate Nash Foundations
Keane Bedshaped
Kosheen Hungry
KT Tunstall Black Horse & Cherry Tree
KT Tunstall Another Place to Fall
KT Tunstall Other side of World
Lenny Kravitz Heaven Help
Lilly Allen Smile
Lisa Loeb Stay (I Missed You
Maroon 5 She Will be Loved
Mr Mister Broken Wings
Michelle Branch Goodbye To You
Mike & The Mechanics Over My Shoulder
Morcheeba The Sea
Nelly Furtado I'm Like A Brid
Nikka Costa Push an Pull
Nora Jones Come Away With Me
Oasis Acquiesce
Oasis Champagne Supernova
Oasis Cast No Shadow
Oasis don't Look Back In Anger
Oasis Half the World Away
Oasis Talk Tonight
Oasis Where Did It All Go Wrong
Oasis Wonderwall
Paolo Nutini New Shoes
Paul Simon You Can Call Me Al
Paul Weller You Do Something 2 Me
Paul Weller Wildwood
Pete Murray So Beautiful
Phil Collins In The Air Tonight
Pink Dear Diary
Plain White T's Hey There Delilah
Radiohead Fake Plastic Trees
Radiohead High & Dry
REM Everybody Hurts
REM The One I Love
Robbie Williams Angels
Sam Brown Stop!
Seal Kiss From A Rose
Semisonic Closing Time/ Secret Smile
Shania Twain You're Still the One
Sheryl Crow Strong Enough/ Home
Sinead O'Conner Noting Compares 2 U
Snow Patrol Run/ Chasing Cars
Stereophonics Just Looking
Sugababes Moving
Suzanne Vega Luka/ Marlene in the Wall
Take That Back For Good
Tasmin Archer Sleeping Satellite
The Corrs Runaway
The Killers Somebody Told Me
The Police Every Little Ting She ..Magic
The Police Message In A Bottle
The Streets Dry Your Eyes Mate
The Verve Bittersweet Symphony
The Verve Drugs don't Work
The Verve Lucky Man
TLC No Scrubs/ Waterfalls
Tom Petty Free Fallin'
Tracy Chapman Baby Can I Hold You (Sorry)
Tracy Chapman Behind the Wall
Tracy Chapman Fast Car
Tracy Chapman For my Lover / Why?
Tracy Chapman Talkin 'bout a Revolution
Train Drops of Jupiter
U2 One/ Whit or Whitout You
Zero 7 Destiny
POP
Bob Marley No Woman No Cry
Backstreet No Diggity
Daniel Bedingfield Gotta Get Thru This
Dee' Lite Groove is in the Heart
Destiny's Child Say My Name
Eagle Eye Cherry Save Tonight
Jackson 5 I Want You Back
Jamiroquai Cosmic Girl
Jermaine Stewart We don't Have to Take Our Clothes Off
Kylie Minogue Can't get u Outta my Head
Lenny Kravitz Fly Away
Maroon 5 This Love
Michael Jackson Billie Jean
Michael Jackson & Rockwell Somebody's Watchin' Me
Moloko Sing It Back
Oliver Cheatham Get Down Saturday Night
Pointer Sisters Automatic
Prince/Tom Jones Kiss
Rihanna Umbrella
Roachford Only to be with You
Sheryl Crow All I Wanna Do
Spin Doctors Two Princess
Ter. Trent D'Arby Sign Your Name
Ter. Trent D'Arby Wishing Well
US3 Sugar Sugar
Rock
4 Non-Blondes What's up?
Alanis Morissette Ironic
Alanis Morissette Hand in my Pocket
Avril Lavigne I'm With You
Bon Jovi Wanted (dead or alive)
Bon Jovi Living On a Prayer
Def Leppard Pour Some Sugar on Me
Foo Fighters Best of You
Foo Fighters Times of Your Life
Green Day Boulevard of Broken Dreams
Green Day Time of Your Life
Guns'n'Roses Sweet Child o' Mine
Incubus Drive
Metallica Nothing Else Matters
Nickleback How you Remind Me
Nirvana Smells Like Teen Spirit
Pearl Jam Jeremy/ Alive
Pearl Jam Elderly Woman
Red Hot Chilli's My Friends
Red Hot Chilli's Under the Bridge
Skunk Anansie Weak
Classic
Ace How Long
Bill Withers Ain't No Sunshine
Bill Withers Lean on Me
Bonnie Raitt/Prince I Can't Make You Love ME
Dolly Parton Jolene
Eagles Peaceful Easy Feeling
Eva Cassidy/Mary Mary Wade in The Water
George Gershwin Summertime
Janis Joplin Mercedes Benz
KD Lang Constant Craving
Lionel Ritchie Easy
Lynrd Skynyrd Sweet Home Alabama
Marvin Gaye I Heard it Thru the Grapevine
Marvin Gaye What's Going On?
Nanci Griffith/Bette Midler From A Distance
Nanci Griffith I Wish It Would Rain
Otis Redding Dock of the Bay
Roberta Flack Killing Me Softly
The Doors Light My Fire
The Doors / Echo &.. People Are Strange
The Mavericks Dance The Night Away
Thunderclap Newman Something In The Air
Van Morrison Brown Eyed Girl
(Trad.) She Moved Thru the Fair
Funky
Sonora Beach (Estepona)
Palm Beach (Estepona)
Heaven Beach Club (Estepona)
Hard Rock Café (Puerto Banus)
Chill-Out Café (Marbella)
Havana Beach (Estepona)
Kettal Fabrica de Cervezas (Palmones Algeciras)
Rascayu (Palmones Algeciras)
O'Donogues Irish Bar (Puerto de Estepona)
Don Carlos Hotel (Marbella)
Astral Chiringuito (Puerto Banus)
Bikini Beach (Estepona)
Nikki Beach (Marbella)
Tibu (Marbella)
Solution (Mijas)
Plato 68 (Estepona)
Pachamama (Tarifa)
El Oceano Beach Club (Marbella)
Sala Caracol (Madrid)
St Michael's Cave (inside the Rock of Gibraltar!)
Hairy Lemon (Puerto de Sotogrande)
The Down Club (Algeciras)
Portobello Discoteca (La Linea)
Banti (Tarifa)
Pub Jaraje (Los Barrios)
Melia Don Pepe (Marbella)
Havana Bar (Marbella)
Casino San Roque (San Roque)
Puente Romano (Marbella)
Moorea (Sotogrande)
Royal Golf Club (Sotogrande)
Tangana Chiringuito (Tarifa)
San Roque Golf Club (San Roque)
Pog's Irish Bar (Fuengirola)
Savannah / O'Reilly's (Ocean Village Gibraltar)
Blue Café (La Linea)
Molly Blooms Irish Bar (La Linea)
Lord Nelson (Gibraltar)
Güey Restaurant (Marbella)
Tikitanos Beach Restaurant (Estepona)
Bora Bora (San Pedro)
Olivia Valere (Marbella)
Dreamers (Marbella)
Ocean Club (Marbella)
Enfrente Arte (Ronda)
Puro Beach (Estepona)
Kempinski Hotel (Marbella)
Sala Clamores (Madrid)
Dos Mares Hotel (Tarifa)
La Sacristia (Tarifa)
The Boatyard Restaurant (Marina Bay Gibraltar)
Celebrity Wine Bar (Ocean Village Gibraltar)
Hogan Stand (San Pedro)
Praha Chao (La Linea)
Fuerte Miramar Hotel (Marbella)
Pay Pay Bar (Cadiz)
Hotel Fuerte (Estepona)
Casino (Puerto Banus)
Auditorio Municipal (Malaga)
Golden Goose (Marbella Golden Mile)