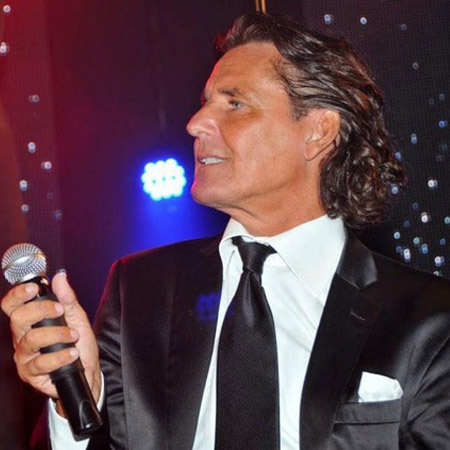 Frank Galan
Has a five -language repertoire (Spanish, German, English, Dutch & French)
Performed international shows in countries all over the world
World-class performer with an impressive Julio Iglesias repertoire
Popular with galas, corporate events, weddings, private parties...
Based in Belgium & Marbella & available to perform at events worldwide
An "exclusive" voice, international allure, a natural live artist, an impressive "Julio Iglesias" repertoire and full of ambition, are the strengths of Frank Galan. Frank Galan presents an amazing show, an ultimate mix of his impressive presence and at the same time his well prepared shows are ahead of the rest. His sympathetic persona, his entertainment value and the rapport he has with his audience during his performances has stunned many an organiser.
Frank Galan proves time and time again, the absolute importance of singing "live" and being entertaining. After more than 20 years as a full time performer Frank has become an entity in his own country and abroad. Songs that you and your clients will take note of; a worthy addition to your event. Feelings, passion and a voice that can't be matched and which sounds remarkably like Julio Iglesias himself!  
His very professional and international orientated career of the past 20 years, haven't gone unnoticed.  The international appeal for his songs has seen him perform at countless international shows all over the world. Allow yourself to be surprised by this artist who will give your programme another dimension. Class, quality and terrific presence are the ingredients for an unforgettable show! Galas, private / company parties, weddings, top beach lounges, restaurants, larger venues and other events, Frank will stand out above the rest.
John Paul Young
Tom Jones
Humperdinck
Neil Diamond
Roy Black Aznavour
Frank Sinatra
& many others
Jacques Brel