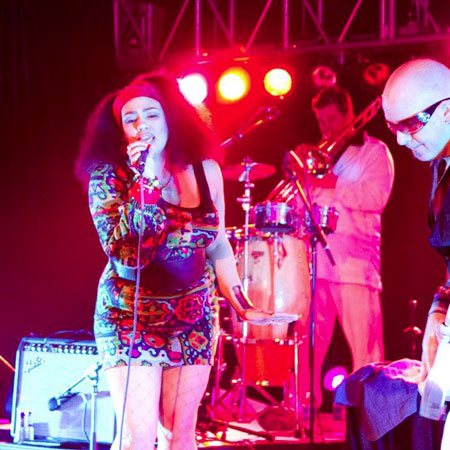 Groove Showband
This A-List band will have your guests dancing & talking about your event
Since 1997 they have provided exciting music for the most exclusive events
Perform a mix of current dance music along with hits from past decades
Shared the stage with A-List acts such as Sheryl Crow & Michael Buble
Can perform a tribute show to Earth Wind & Fire and also to Steely Dan
Since 1997 this St. Louis based Party Band has been providing exciting music for the most exclusive events. They have shared the stage with such A-List acts such as Sheryl Crow, Michael Buble, The Guess Who and John Waite. The party band provide a variety of different performance options, from a full 7 piece band with horn section, to a scaled down 5 piece for smaller events.
There are also multiple options for what type of show the group will perform. Beginning with a high energy show that includes a mix of the most current dance music, along with all the hits from past decades, they also offer special tribute shows. "Shining Star" is a tribute to Earth Wind & Fire. "Showbiz Kidz" a tribute to Steely Dan. "Groove 54" is a tribute to Disco and a tribute to "70's American Top 40."
Whatever the occasion, this A-List band will have your guests dancing and talking about your event!
Drop it to the Floor-Pitbull
I Kissed a Girl-Katy Perry
Closer-Neyo
Blow-Ke$ha
California Girls-Katy Perry
Diamonds & Pearls-Prince
Humpty Dance-Digital Underground
Remember the time-Michael Jackson
Mercy-Duffy
Cupid Shuffle
Da Butt-E.U
Black Or White-Michael Jackson
Without Me-Eminem
When U Think of Me-Eric Benet'
Put Your Records On-Corrine Bailey Rae
Jump Around-House Of Pain
London Bridge-Fergie
Space Cowboy-Jamiroquai
Escapade-Janet Jackson
One That I Want-Grease Soundtrack
Mornin'-Al Jareau
Don't Stop Believing-Journey
Closer-Neyo
That's The Way Love Goes-Janet Jackson
On The Floor-Jennifer Lopez & Pit Bull
Waiting For Tonight-Jennifer Lopez
Price Tag-Jesse J.
Rock Your Body-Justin Timberlake
Senorita-Justin Timberlake
Sexyback-Justin Timberlake
Just Dance-Lady GaGa
Poker Face-Lady GaGa
Music-Madonna
Harder To Breathe-Maroon 5
Moves Like Jagger-Maroon 5
Makes Me Wonder-Maroon 5
Every Breath You Take-The Police
Holla Back Girl-Gwen Stefani
Sumthin' Sumthin'-Maxwell'
Crazy Little Thing Called Love-Michael Buble'
Sway-Michael Buble'
Southside-Moby
This IS How We Do It-Montel Jordan
Hot in Herre'-Nelly
Maneater-Nelly Furtado
Say It Right-Nelly Furtado
Hella Good-No Doubt
Hey Ya-Outkast
The Way You Move-Outkast
Roses-Outkast
Cream-Prince
Dont Cha'-Pussycat Dolls
Ignition (Remix)-R.Kelly
I've Got a Woman-Ray Charles
Gettin Jiggy Wit It-Will Smith
Disturbia-Rihanna
Take a Bow-Rihanna
S&M-Rihanna
Nothing Can Come Between Us-Sade
Paradise-Sade
Smooth Operator-Sade
No Ordinary Love-Sade
Shoop-Salt & Peppa
Smooth-Santana
Crazy-Seal
Kiss From A Rose-Seal
Nuttin' but a G Thang-Snoop Dog & Dr. Dre'
Fragile-Sting
Dream On Dreamer-The Brand New Heavies
If I Had No Loot-Toni Tony Tone'
Let's Get Down-Toni Tony Tone'
No Diggity-Blackstreet
Sweet Love-Anita Baker
A Tribute to 70's Dance & Disco
Bad Girls-Donna Summer
Last Dance-Donna Summer
Hot Stuff-Donna Summer
Got To Be Real-Cheryl Lynn
Upside Down-Diana Ross
Lady Marmalade-LaBelle
Dazz-Brick
Good Times-Chic
Le Freak-Chic
Cut the Cake Average -White Band
Pick up the Pieces-Average White Band
Use Me-Bill Withers
Boogie Man-K.C. and the Sunshine Band
Get Down Tonight-K.C. and The Sunshine Band
Shake Your Booty-K.C. and The Sunshine Band
Boogie Shoes-K.C. and The Sunshine Band
Get Down On It-Kool & The Gang
Hollywood Swingin'-Kool and the Gang
Lady's Night-Kool and the Gang
Back in Love Again-L.T.D
I Wanna' Rock with You-Michael Jackson
Give it To Me Baby-Rick James
We Are Family-Sister Sledge
Thank You-Sly and the family Stone
Boogie on Reggae Woman-Stevie Wonder
Do I Do-Stevie Wonder
Higher Ground-Stevie Wonder
I Wish-Stevie Wonder
Sir Duke-Stevie Wonder
Superstition-Stevie Wonder
Sex Machine-James Brown
How deep is your- LoveThe Bee Gee's
More Than a Woman-The Bee Gee's
Night Fever-The Bee Gee's
You Should be Dancin'-The Bee Gee's
Brick House-The Commadores
Easy-The Commadores
China Grove-The Doobie Brothers
Listen To The Music-The Doobie Brothers
Rockin' Down The Highway-The Doobie Brothers
Love Train-The Four Tops
For The Love Of Money-The O'Jays
Roller Coaster-The Ohio Players
Funky Music-Wild Cherry
Contemporary Pop Songs
Early In The Morning-Gap Band
You Dropped A Bomb-GAP Band
Every Little Thing She Does-The Police
Head Over Heels-Tears For Fears
Miss You-The Rolling Stones
I Want You To Want Me-Cheap Trick
Cars-Gary Numan
Love Shack-B 52's
Let's Dance-David Bowie
Modern Love-David Bowie
Groove is in The Heart-Dee Lite
Word Up-Cameo
What Have You Done For Me Lately-Janet Jackson
Bad Mamma' Jamma'-Carl Carlton
Stay with me Tonight-Jeffrey Osborne
Fantastic Voyage-Lakeside
Something About You-Level 42
All Night Long-Lionel Richie
Vogue-Madonna
Bust A Move-Young M.C.
Get It Up-The Time
Time After Time-Cyndi Lauper
Jungle Love-The Time
Cool-The Time
Always Something to Remind Me-Naked Eyes
Controversy-Prince
Erotic City-Prince
Get Off-Prince
I Wanna' Be Your Lover-Prince
Kiss-Prince
P.Control-Prince
U got the Look-Prince
Love Bazaar-Prince & Sheila E
Dancin' in the Sheets-Shalamar
Tainted Love-Soft Cell
True-Spandau Ballet
You Gotta' Fight-The Beastie Boys
Showbiz Kids-Tribute to Steely Dan
Aja
Any Major Dude
Babylon Sister
Bad Sneakers
Barrytown
Black Cow
Black Friday
Bodhisattva
Caves of Altimira
Cousin Dupree
Deacon Blues
Dirty Work
Do it Again
Doctor Wu
Don't Take Me Alive
FM
Gaslighting Abbie
Green Earrings
Hey 19
Home at Last
I Got The News
Josie
Kid Charlemagne
My Old School
My Rival
Peg
Pretzel Logic
Reelin' in the Years
Rikki Don't Lose That Number
The Fez
I.G.Y.
New Frontier
The Nightfly
Shining Star-Tribute to Earth Wind & Fire
Africano
Boogie Wonderland
Can't Hide Love
Fantasy
Getaway
Got to get you into my life
Let's Groove
Loves Holiday
Reasons
September
Shining Star
Sing A Song
Sun Goddess
Serpentine Fire
Way of the World
Jupiter
Tribute to 70's American Top 40
Barracuda-Heart
Magic Man-Heart
Let's Stay Together-Al Green
Baker's Street-Gerry Rafferty
Georgie Porgie-Toto
Brown Eyed Girl-Van Morrison
Silly Love Songs-Wings
Too Hott-Kool & The Gang
Barracuda-Heart
Crazy On You-Heart
Let's Groove-EW&Fire
Sing A Song-EW&Fire
September-EW&Fire
Got To Get You Into My Life-EW&Fire
Just The Way You Are-Billy Joel
Go Round In Circles-Billy Preston
My Old School-Steely Dan
FM-Steely Dan
Hey 19-Steely Dan
Do It Again-Steely Dan
Peg-Steely Dan
Reelin' In The Years-Steely Dan
Rikki Don't Lose That Number-Steely Dan
Beginnings-Chicago
Does Anybody Really Know-Chicago
Saturday In The Park-Chicago
Benny and The Jets-Elton John
Masquerade-George Benson
Turn Your Love Around-George Benson
Cut the Cake Average -White Band
Pick up the Pieces-Average White Band
Use Me-Bill Withers
I Just Wanna Stop-Ginno Vanneli
Lady Marmalade-LaBelle
Sex Machine-James Brown
Too Hot-Kool and the Gang
Blackwater-The Doobie Brothers
China Grove-The Doobie Brothers
Jesus is Just Alright-The Doobie Brothers
Listen To The Music-The Doobie Brothers
Long Train Runnin'-The Doobie Brothers
Minute by Minute-The Doobie Brothers
Rockin' Down The Highway-The Doobie Brothers
Takin' It To The Streets-The Doobie Brothers
What A Fool Believes-The Doobie Brothers
80's Dance Party
" Not only a great band but they are also special people. They exude energy and are completely personable without ego. These are great guys and they are extremely talented in their craft. If I go to their show I know it's going to be a great evening. I was able to recommend that AB hire the band to play our recent Anheuser-Busch Christmas party where they opened for Sheryl Crow. In my personal opinion, they showed her up big time! They performed their Steely Dan tribute and totally rocked! Anyone who books them is sure to have a great night of music, along with some equally great guys! "

Rose Mann, Anheuser Busch St. Louis
" For the last four years, the band has performed at the Boone Hospital Foundation Gala. It's the hospital's largest annual fundraiser and when we list them as the entertainment, we know we will draw another packed house. I'm also a personal fan of the band, and this group can jam with the best! Thank you! "

Daniel Rothery, President, Boone Hospital Columbia, MO
" You just wouldn't believe all of the people that just can't stop talking about their performance at our Grand Opening Party for the new St. Louis location! They are able to perform such complex, great music that the average band wouldn't even attempt. We even partied with them the very next evening at The Ritz Carlton Hotel because we couldn't get enough! We had the best time and we really appreciate what they do. "

Kip Tindell, CEO The Container Store
" When I asked a trusted friend in the Entertainment Industry what Band I should hire for my wife's birthday party, he quickly told me there was only one that he could recommend! He explained that this was the only band that could play everything from the most intense party songs, to beautiful slow songs, while including everything in between. And boy was he right. All night my guests were asking me where did I get this band? They had assumed I had flown them in from New York or LA. I told them no, they were based right here in St. Louis, which shocked them even more. While I could've hired just about any big name star for my event, I could not have been more pleased with the show they put on for our guests. They are an amazing top notch, A List Band! "

Joe Buck, Fox Sports
IDEA ARTICLES RELATED TO Groove Showband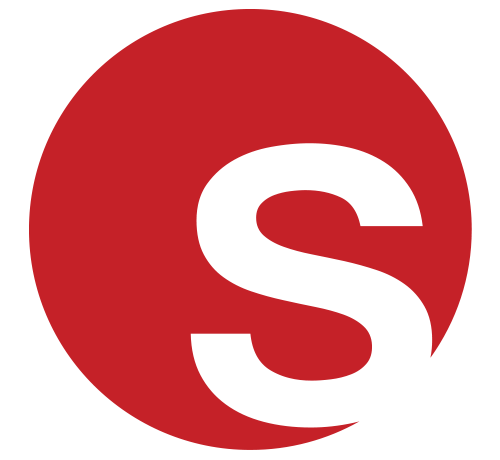 Top UK Bands & Live Music To Book This Summer
Top UK Bands & Live Music Ideas for Summer Events
Grace Henley
|
11/05/2021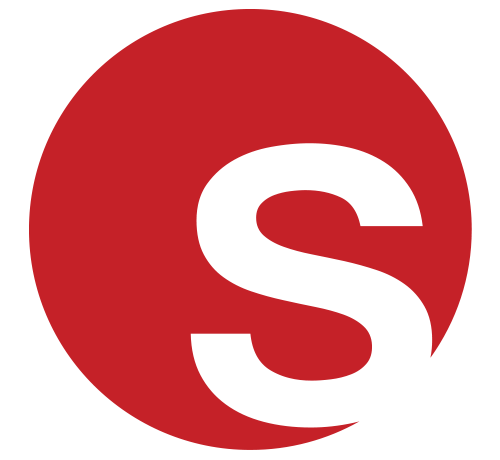 How to Surprise Millennials and Draw Social Influencers to Your Event Using Experiences
How to Surprise Millennials and Draw Social Influencers to Your Event Using Experiences
Grace Henley
|
12/10/2018