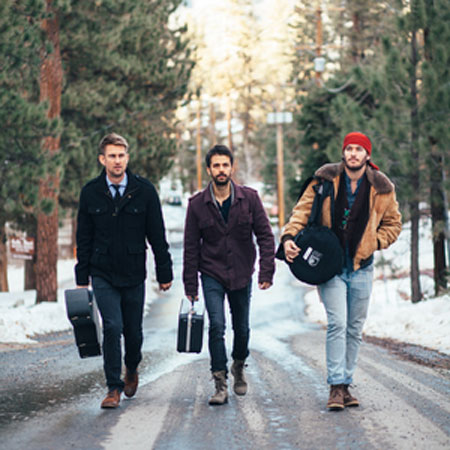 Interactive DJ Band
Our Californian interactive DJ band boast an innovative entertainment experience for all events
A DJ band that fuses live drums, sax, guitar, keys and visuals into DJ sets
Have performed all over the world in Italy, Puerto Rico, Dominican Republic, Maui, Cayman Islands and more
A trio of performers who bring an exciting energy to every stage
Based in Los Angeles, USA and available for worldwide bookings
Interactive DJ Band PHOTOS
An interactive DJ band that blends live drums, sax, guitar and keys with stunning visuals that make for the ultimate DJ session at every event. Our trio of multi-talented musicians has created an innovative entertainment experience that is a firm favourite with audiences and event guests.
Having performed all over the world from Italy to Puerto Rico, Dominican Republic, Maui, Cayman Islands, Aspen, Lake Tahoe, San Diego and Los Angeles these seasoned performers guarantee a slick performance at every event.
Boasting a unique service that provides all the excitement of a live band as well as the thrill of listening to top songs from a DJ, these musicians get the crowd going and excite guests of all ages. 
Crowding dance floors all over the world, our event DJs boast a customisable performance fuses the sounds of different instruments as well as their DJing docks. 
Fantastic for brand launches, weddings, private parties, grand openings, corporate events and any event that desires an innovative concept, contagious stage presence and top class music. 
With their own individual specialities, these musicians have collectively written, directed and starred in two award-winning films, as well as featuring on the front pages of The Huffington Post, LA Times, Funny or Die as well as appearing on ABC7 News. Not only that but our performers have appeared in various films and commercials including leading roles in Step Up and House of Lies. 
A trio of tremendously talented performers, our Interactive DJ band boast an unforgettable experience that stays with your guests for years and years. With an undeniable chemistry and charisma between them, they really do make you want to get up on stage with them and party the night away. 
The perfect addition to any event looking to make a big impact and impress their guests. 
To book our interactive DJ band or for more information, contact our Entertainment Specialists today.
Emmys
Grand Wailea
Hard Rock Hotel
Ketel One Vodka
Mercedes-Benz
San Diego Zoo
Sketchers
Television Academy
The Venetian
WYNDHAM Hotel Group
Westfield
ANdAZ
Google
HSBC
Honda
Los Angeles Auto Show
Moet & Chandon
Siemens
Spring
The San Diego Museum of Art
VMWare
Waldorf Astoria
theNat
BMW
" Huge thanks to you and your team for such a great week in Las Vegas. Having you be a part of every element of the event beginning with the Welcome Reception and ending with the closing General Session brought a lot of cohesion and energy to the event. We had a blast working with you during the planning stage and mapping out the sound and feel of each event. The band truly brought the client's vision to life "

Maria C. - streamlinevents, Las Vegas
" I have nothing but the highest praise for the Interactive DJ Band! They literary were the cornerstone of our corporate event as everyone LOVED them! They provide a very unique and extraordinary experience! They kept on pace with the event and I didn't have to "direct" them on anything as they knew how to read the room. Tim and team were the utmost professionals from the start of the booking until their set completed. I sincerely hope I have theopportunity to work with them again whether its for a corporate and/or private event! "

Alisa T - Los Angeles
" I absolutely loved working with these guys and highly recommend them for any type of event. They were professional, prompt and - most importantly- provided us with the perfect soundtrack for our event. We look forward to the next! "

Chari C. - SEQUOIA PRODUCTIONS, CA
" WONDERFUL - PROFESSIONAL- TALENTED -ADORABLE - great guys! They were perfect for our benefit fundraiser! They played a variety of music for our 20-70 year old crowd. Once the music began, everyone hit the dance floor! They arrived early and were the last to leave. Love their unique blended style; Interactive DJ/Musicians. Their incredible individual talents and synergies shined. Combined made for complete perfection "

Annie S.- POMONA, CA
" The Interactive DJ Band exudes a special energy that transforms any event. They were the perfect choice for a corporate event held for over 500 meeting planners. They knocked it out of the park with raving feedback from guests who have seen it all. They have a distinct talent for reading a room flawlessly putting their irresistible personalities into every set. Through the pre-planning process, they are extremely responsive with their heartfelt care. With this Interactive DJ Band, you're not just booking fresh entertainment. Rather, you're inviting them to your event - three guys that turn it into an unforgettable night with their collective appeal and musical prowess "

Micah I - MAUI, HI