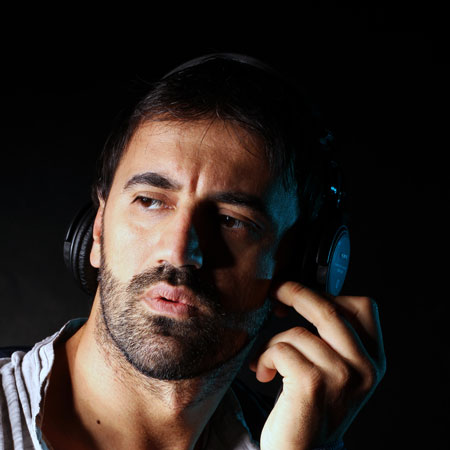 International DJ Tony
Pioneering DJ and producer will take your event to new extremes
Plays an incredible mix of house, pop, chart and original compositions
Performs a unique show with decks, vinyls, controllers and drum machines
Ideal for parties, corporate functions, club nights, festivals and more
Based in Milan, Italy and available to perform at events worldwide
International DJ Tony VIDEOS
International DJ Tony PHOTOS
Our highly accomplished live Party DJ is sure to make your event a huge success as he brings his undeniable passion for music and infectious beats to your special occasion, delivering an explosive set that will create a unique atmosphere and unbelievable energy every time he takes to the decks.
 For over 20 years our VIP Party DJ has worked as a professional DJ in Italy and around the globe. During his extensive experience, our international party DJ has mixed and arranged some of the biggest hits from the 2000s right up until present day. 
Our VIP Party DJ has performed at the worlds top venues including Output in New York City, Boudoir in Dubai and the Circus in London in addition to other significant clubs in France and the Netherlands. 
This renowned DJ also produces work of his own and others in his recording studio in northern Italy. VIP Party DJ has regularly released songs with legendary labels including Universal Music Armada Music and Enormous Tunes his songs have also featured during the sets of international Superstars such as David Guetta, Bob Sinclair, DJ Tiësto and many more. In addition to all of this, he and his team have arranged and mixed songs for the likes of Tiziano Ferro, J-AX and others from Sony Music.
Playing a fantastic mix of house, pop, and chart, many of which are his own productions, our club night DJ is bound to appeal to the masses and provide you with an incredible show featuring decks, vinyls, controllers and live drum machines.
Offering fantastic party event entertainment that will make your event stand out for all the right reasons, our acclaimed DJ is certain to set the perfect tone and delight your guests. Ideal for private parties, corporate functions, club nights, festivals and more, enquire today about bringing our corporate event DJ to your event.
To book International DJ Tony or for more information, contact our entertainment specialists today.