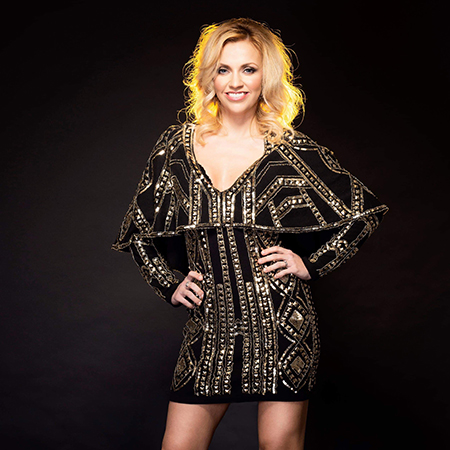 International Female Singer UK
Brilliant international female singer available solo or alongside live musicians
Huge multi-genre repertoire can be fully tailored to client preferences
Has featured on Chinese Idol, The Voice of China and collaborated with artists such as Laurent Pautrat and KI-Faro
Previous clients include Porsche, BMW, P&O Cruises, Sony Records, Mercedes Benz and more
Based in Devon and available for events all over the world
International Female Singer UK VIDEOS
International Female Singer UK PHOTOS
The International Female Singer UK is a sensational entertainer with incredible vocal abilities, a diverse collection of songs and a very flexible approach to events. She has extensive experience performing at a variety of events all over the world from exclusive clubs, lounges to large outdoor festivals, opening ceremonies and large scale events. Our International Female Singer offers her services to clients all over the world and more than happy to customise her setlist and appearance according to preferences. 
Our solo female singer can effortlessly shift from one genre to another and works for a varied repertoire of over 300 songs covering multiple genres. The International Female Singer UK is an extremely talented female vocalist who is able to sing along to high-quality backing tracks or along to any configuration of live musicians ranging from duos to full bands. 
Over the last decade our  International Female Singer UK has worked in China, Macau, Japan, Spain, Greece, Finland, France, Belgium, the UK and with clients such as Porsche, BMW, P&O Cruises, Sony Records, Mercedes Benz, Wardolf Astoria, Galaxy Hotel and Broadway Macau. She was the only Westerner to take part in the TV show Chinese Idol and reached the final 30 contestants. Following from that success she took part in The Voice of China were she came 3rd for the Sichuan province and the second series of the Super Girls female talent show.
If you're looking to book a female singer for your event then we have one of the best right here able to perform a range of Jazz, pop, classics, dance, soul, rock and she even sings in Chinese and Korean. 
To book this female vocalist to perform at your party or function, please contact our team at Scarlett Entertainment. 
Adventure of a Lifetime – Coldplay
Ain't Nobody - Chaka Khan
All About Tonight - Pixie Lott
All I Want for Christmas is You - Mariah Carey
Applause - Lady Gaga
Baby One More Tim - Britney Spears
Bad Boys - Alexandra Burke
Be My Baby - the Ronnettes
Beautiful - Christina Aguilera
Because of You - Kelly Clarkson
Billie Jean - Michael Jackson
Black or White - Michael Jackson
Blame It on the Boogie - Michael Jackson
Blame It on the Weatherman - Bewitched
Blow - Kesha
Boom Clap - Charli Xcx
Boys and Girls - Pixie Lott
Bring Me to Life - Evanescence
But I Am a Good Girl - Christina Aguilera
Call Me Maybe - Carly Rae Jepsen
Call My Name - Cheryl Cole
Candle in the Wind - Elton John
Can't Fight the Moon Light - Leann Rimmes
Can't Get You Outta My Head - Kylie Minogue
Can't Help Falling in Love with You - Elvis Presley
Can't Help Loving That Man of Mine - Showboat
Can't Stop the Feeling – Justin Timberlake
Can't Take My Eyes off You – Andy Williams
Chains - Tina Arena
Chandelier - Sia
Chasing Pavements - Adele
Close to You - the Carpenters
Colours of the Wind - Pocahontas
Could It Be Magic - Barry Manilow
Crazy - Patsy Cline
Crazy Little Thing Called Love - Queen
Dance Again - Jennifer Lopez
Dance with My Father Again - Celine Dion
Dancing Queen - Abba
Daniel - Elton John
Diamonds - Rihanna
Disco Inferno - the Tramps
Domino – Jessie J
Don't Know Why - Norah Jones
Don't Stop Me Now - Queen
Don't Wake Me Up - Chris Brown
Don't Wanna Miss a Thing - Aerosmith
Don't You Worry About a Thing - Stevie Wonder
Don't You Worry Child - Swedish House Mafia
Dream a Little Dream - Mamas and the Papa's
Earth Song - Michael Jackson
Empire State of Mind - Alicia Keys
Eternal Flame - the Bangles
Every Breath You Take – Sting
Everything I Do I Do It for You – Brian Adams
Fields of Gold - Eva Cassidy
Fight for This Love - Cheryl Cole
Fly Me to the Moon - Frank Sinatra
Forget You – Celo Green
Genie in a Bottle - Christina Aguilera
Get Here - Oleta Adams
Girl from Ipanema – Jazz Standard
Give into Me - Michael Jackson
Goodbye Yellow Brick Road- Elton John
Hallelujah - Alexandra Burke
Halo - Beyonce
Heal the World - Michael Jackson
Hello - Adele
Here with Me -dido
Hero - Mariah Carey
Hot N Cold - Katy Perry
Hotel California – the Eagles
How Do I Live - Leann Rimmes
I Believe I Can Fly – R. Kelly
I Feel Good – James Brown
I Feel It Coming – the Weeknd Feat. Starboy
I Guess That's Why They Call It the Blues - Elton John
I Just Called to Say I Love You - Stevie Wonder
I Knew You Were Trouble - Taylor Swift
I Love It - Icona Pop
I Love Rock N Roll - Britney Spears
I Need Your Love - Ellie Goulding
I Saw Her Standing There - the Beatles
I Think Were Alone Now - Tiffany
I Wanna Dance with Somebody – Whitney Houston
I Want to Break Free – Queen
I Will Always Love You - Whitney Houston
I Will Survive - Gloria Gaynor
If I Ain't Got You - Alicia Keys
Imagine - John Lennon
Into You – Ariana Grande
Isn't She Lovely – Stevie Wonder
It Don't Mean a Thing if You Ain't Got That Swing – Jazz Standard
Its My Life - Bon Jovi
I'll Be There – Jackson 5
I'll Stand by You – the Pretenders
I'm Every Woman – Chaka Khan
Just the Way You Are - Bruno Mars
Killing Me Softly - the Fugee's
King - Years and Years
Lately – Stevie Wonder
Let It Go - Frozen
Let Me Entertain You - Robbie Williams
2 Become 1 - Spice Girls
Life - Desree
Listen - Beyonce
Little Party Never Killed Nobody - Black Eyed Pea's
Live It Up - Jlo Feat. Pit Bull
Living on a Prayer - Bon Jovi
Love Me Like You Do – Ellie Goulding
Love Never Felt So Good - Michael Jackson
Love You Like a Love Song - Selena Gomez
Love at First Sight - Kylie Minogue
Love the Way You Lie - Rihanna
Make Me Wanna Die - the Pretty Reckless
Make You Feel My Love – Adele
Man Down - Rihanna
Man! I Feel Like a Woman - Shania Twain
Meditation - Frank Sinatra
Mercy - Duffy
Million Reasons – Lady Gaga
Mr. Saxobeat - Alexandra Stan
Mustang Sally
My Cherie Amour – Stevie Wonder
My Destiny (我爱的命运)- Lyn
My Girl - Temptations
My Prerogative - Britney Spears
Need You Now - Lady Antebellum
Neon Lights - Demi Lovato
New Day Has Come - Celine Dion
On the Floor - Jennifer Lopez
One Day in Your Life - Anastasia
Only Girl in the World - Rihanna
Oops! I Did It Again - Britney Spears
Over the Rainbow - Eva Cassidy
Part of Me - Katy Perry
Party in the Usa - Miley Cyrus
Perhaps Perhaps Perhaps - Pussycat Dolls
Play  - Jennifer Lopez
Poker Face - Lady Gaga
Price Tag - Jessie J
Right Here Waiting for You - Richard Marx
Right Now - Rihanna
Rise- Katy Perry
Roar - Katy Perry
Rock with You – Michael Jackson
Rocket Man - Elton John
Ruguo Mei You Ni (如果没有你)
Run - Leona Lewis
S&M - Rihanna
Sacrifice - Elton John
Saturday Nights Alright for Fighting - Elton John
Say You'll Be There - Spice Girls
Send My Love (to You New Lover) - Adele
Sex on Fire - Kings of Leon
Shoop Shoop Song - Cher
Simply the Best – Tina Turner
Skyfall - Demi Lovato
Slow Down - Selena Gomez
Smile - Lily Allen
Song 2 - Blur
Songbird - Eva Cassidy
Stand by Me - Benny King
Stay - Shakespear Sister
Stronger - Britney Spears
Summer of 69 - Brian Adams
Summertime - Jazz
Sun and Moon – Above and Beyond
Superstar - Carpenters
Superstition - Stevie Wonder
Take My Breath Away - Berlin
Take a Bow - Rihanna
Telephone - Lady Gaga & Beyonce
Thank You - Dido
There You'll Be - Faith Hill
These Are the Days of Our Lives - Queen
Thousand Miles - Vanessa Carlton
Tian Mi Mi (甜蜜蜜)
Til the Told Ends - Britney Spears
Titanium - Sia
Tonight I'm Getting over You - Carly Rae Jepson
Toxic - Britney Spears
Trouble - Leona Lewis
Try - Colbie Caillat
Turn Up the Music - Chris Brown
Umbrella - Rihanna
Unfaithful – Rihanna
Uptown Funk – Bruno Marrs
Valerie - Amy Winehouse
Versace on the Floor – Bruno Mars
Viva Forever - Spice Girls
Walk on by - Dionne Warwick
Walking on Sunshine - Karina and the Waves
Waterloo - Abba
We Are Family – the Pointer Sisters
We Are the World – Michael Jackson
What a Wonderful World – Louis Armstrong
What's Up – 4 Non Blondes
When You Believe - Mariah Carey and Whitney Houston
Where Have You Been- Rihanna
White Flag - Dido
Wide Awake - Katy Perry
Without You - Mariah Carey
Womanizer - Britney Spears
Wonderful Tonight – Eric Clapton
Writings on the Wall - Sam Smith
Yesterday Once More - the Carpenters
You Drive Me Crazy - Britney Spears
You Got a Friend – Dionne Warwick
You Got the Love – Florence and the Machine
Your Body - Christina Aguilera
You're Beautiful - James Blunt
Li Bu Kai Ni (离不开你)
IDEA ARTICLES RELATED TO International Female Singer UK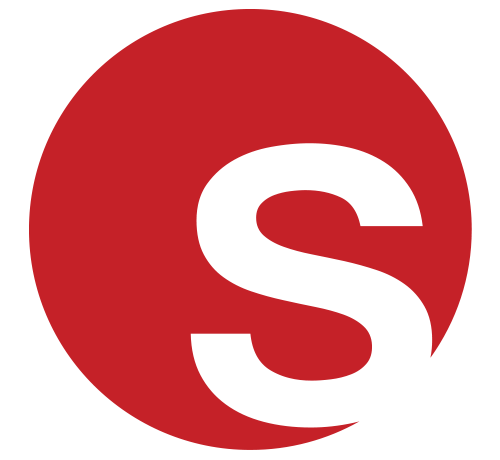 Got Talent The Champions: Our Favourite Talent Show Acts Across The World
Got Talent The Champions: Our Favourite Talent Show Acts Across The World
Grace Henley
|
31/10/2019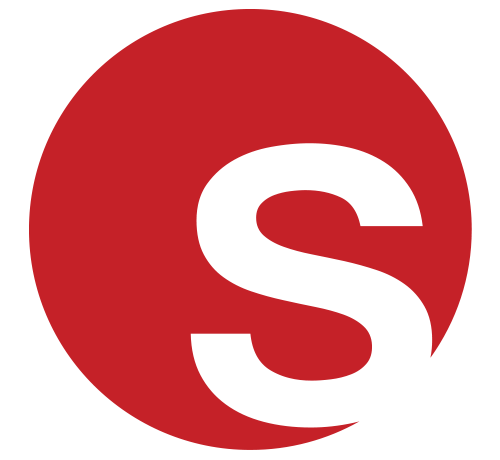 Acts Fit for Royalty: Wow Guests with our Royal Variety Performers
Acts Fit for Royalty: Wow Guests with our Royal Variety Performers
Grace Henley
|
17/04/2019