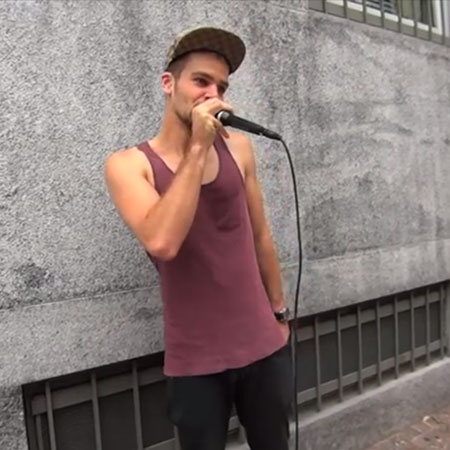 Italian Beatboxer
Provides a Beatboxing extravaganza with a wide and varied repertoire
Imitates amazing electronic instruments using just his vocals
Provides astounding shows that will captivate and entertain
His natural rapport and charm creates an exciting and fun atmosphere
Based in Sicily and available to perform at events worldwide
Our Italian Beatbox phenomenon performs incredible, funky vocal percussion sets making several seemingly simultaneous sounds at once. This incredibly talented performer provides astounding shows that will captivate and entertain audiences of all ages.
Imitating electronic instruments using just his vocals, he provides an amazing Beatboxing extravaganza with a wide and varied repertoire.
From kick drums to snares, robots to turntables and beyond, our Italian Beatboxer provides a fresh, organic and extremely playable instrument suitable to be performed as a solo act, or alongside other musicians.
So, whether you're organising a presentation, dinner or dance event, with his natural rapport and charm he will engage with the audience and create an exciting and fun atmosphere.