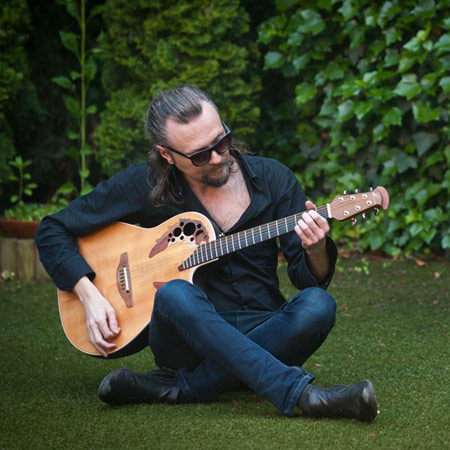 Italian Guitarist and Singer
Multi-talented Italian Guitarist, writer, arranger and teacher
Performs both traditional Italian music and modern Italian music too
He has collaborated with the most popular & well known Italian musicians
He teaches at one of the most important & prestigious academies in Italy
Based in Italy & available to perform at events worldwide
Italian Guitarist and Singer PHOTOS
Mauro is an Italian Guitarist, writer, arranger and teacher who plays traditional Italian music and modern Italian music performances too.
Since 1990, Mauro has played the guitar live with dozens of the most popular and well-known Italian musicians in the jazz, rock and blues industry and even boasts some live collaboration with some international masters.
Mauro enjoys considerable experience in record production: he has behind hundreds of "turns" in the studio and live, published recordings and is still active both as a live and studio musician, arranger and teacher of guitar and harmony: he teaches at "Cambiomusica by Alfredo Golino": one of the most important and prestigious academies in Italy.