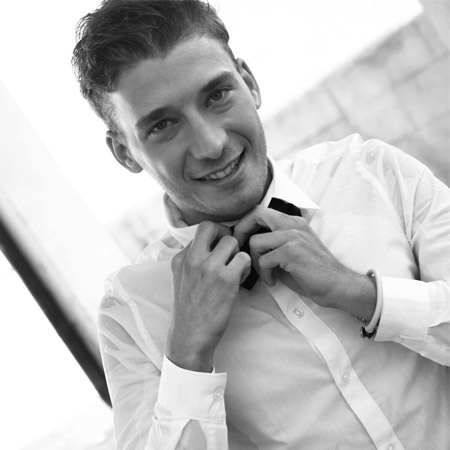 Italian Male Vocalist & Dancer
Fantastic solo singer and dancer will captivate audiences with his soulful voice and electrifying performances
Singer and dancer performs breathtaking contemporary dance choreography to give his performances a lively and energetic feel
Stunning male singer performs a great selection of po and R&B hits alongside original songs in English and Italian
Event singer has amazed audiences at parties, clubs and events and appeared in musical theatre productions and international TV
Amazing covers singer available for events and shows around Italy and Spain
Italian Male Vocalist & Dancer PHOTOS
Book this fantastic male singer for a sensational performance full of energy and style. Our amazing solo singer will have audiences spellbound with his passionate, soulful voice and his charming, charismatic performances. This covers singer has the perfect smooth voice and suave style to bring contemporary pop and R&B songs to life in his performances, and as a talented dancer his fantastic performances always feature electrifying choreography as well as top notch vocals. This brilliant singer and dancer is an all round entertainer, equally capable of delivering stunning contemporary dance shows as he is melting hearts with his gorgeous voice. Book our amazing event singer for a fabulous performance that's sure to be a hit with any audience.
Our fantastic male singer is an all round entertainer with a passion for song, dance and entertaining audiences with his incredible talents. A natural pop star in the making, this solo singer delivers electrifying performances perfect for clubs, bars, parties, festivals and events of all kinds. Our covers singer entertains audiences with a cool mix of contemporary pop, soul and R&B chart toppers and a great selection of lively original songs, sung in both English and Italian. 
This singer and dancer always fills his shows with passion and energy, and his top quality vocals are matched by his exuberant dance routines, making his performances lively and engaging to watch and listen to. Our versatile event singer has performed in musical theatre productions like "Beauty and the Beast" and "Don Bosco" as well as appearing on Italian TV and performing for Mediaset and RAI and lending his singing and dancing talents to shows across Italy and Spain.
 Scarlett Entertainment is the first and only place to look for top class cover singers for evens and parties worldwide.
To book our Italian Male Vocalist or another fantastic act, contact our team.