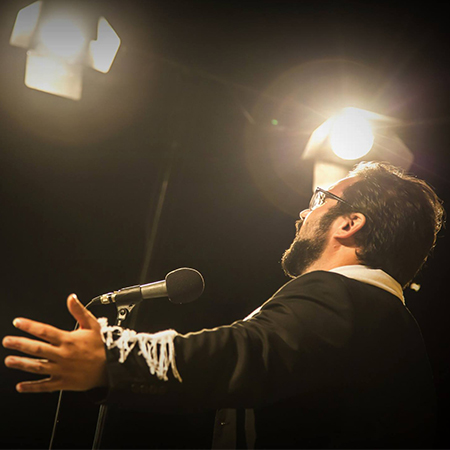 Italian Tenor
Talented and experienced male classical tenor amazes audiences with his stage presence and gifted voice
Happy to perform alongside other artists, customise his shows and adapt his repertoire to suit your needs
Has participated in numerous competitions, festivals and theatre productions including an Andrea Bocelli tribute show
Ideal live music entertainment for theatres, galas, ceremonies, after dinner experiences, etc.
This Italian Tenor is based in Italy and available for bookings all over the world
This Italian Tenor is guaranteed to captivate audiences at your upcoming event with his incredible talent and gifted voice. If a classical vocalist is what you have in minds for your special occasion, then this is the right live music entertainment option for you.
This male classical tenor discovered his passion for music at a young age. Inspired by his father, he also fell in love with theatre. Combining his two passions, he soon started participating in different competitions and festivals. He received the critics award at the Festival dei Nebrodi.
Academically trained, our male opera singer has had the privilege to introduce new generations into the world of opera. This specific project gave him the opportunity to perform in several primary schools for more than 7,000 children. On top of that, he has performed live on both Italian and Belgium TV.
This experienced male classical tenor is currently involved in numerous theatre productions for cruise lines and other big events. Happy to customise his shows especially for your event, he can adapt his repertoire to suit your needs and come up with original ideas for shows.
This male opera singer has participated in numerous theatre productions and other musical projects throughout his artistic career. He has delighted international audiences with his Andrea Bocelli tribute show and has travelled the world sharing his passion for classical melodies.
The perfect live music entertainment option for a broad range of occasions, our male classical tenor regularly performs at both small and big theatres, galas, dinners, ceremonies, corporate events and many more!
Scarlett Entertainment offers a variety of live music entertainment for events and occasions in Italy and all over the world.
Book this talented Italian Tenor by contacting us today. Our in-house team of Entertainment Experts will be delighted to provide further details on this sensational classical vocalist and assist you in the booking process.