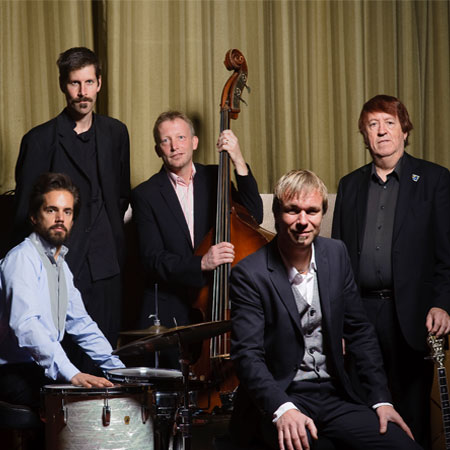 Jazz Band Gothenburg
Recognised as one of the most popular traditional Jazz bands
Each musician brings something unique to the band's sound
Cover a mix of traditional jazz, spirituals and soul
Demonstrate highly original improvisations and arrangements
Based in Gothenburg and available to perform at events worldwide
Jazz Band Gothenburg PHOTOS
Since forming in 1989, Jazz Band Gothenburg have established a position as one of the most popular traditional jazz bands in Europe.
Their unique style comes from the group's widely differing musical backgrounds as well as their passion for the New Orleans revival style, which gives them their greatest inspiration.
Covering a mix of traditional jazz, and spirituals they also perform popular numbers by artists such as Bob Dylan, Janis Joplin, Louis Prima, Pete Seeger and Bob Marley.
Having demonstrated highly original improvisations and arrangements, the professional band has been given fantastic opportunities to perform at many jazz clubs and festivals over the years. As well as this, they have appeared on TV and radio in countries including England, Germany, Switzerland, Netherlands, Scotland, Northern Ireland, Finland, Denmark, Norway and, of course, Sweden.