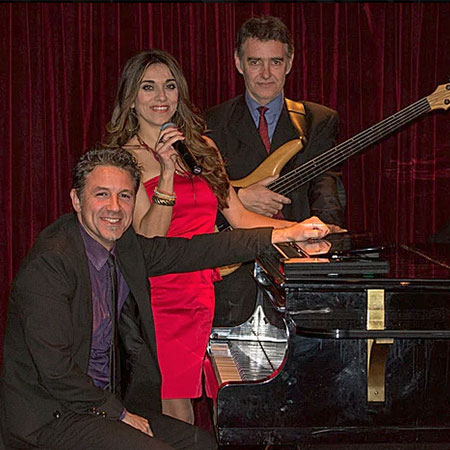 Jazz Ensemble Spain
Versatile jazz group available in different lineups including duo, trio and quartet
Repertoire includes jazz music but also soul, R&B, pop, chill out and even Latin music!
Performances can appeal to a wide audience as vocalist can sin in Spanish, English and Portuguese
Perfect live music entertainment for cruise ships, weddings, private parties, corporate occasions, etc.
This Jazz Ensemble from Spain is available for bookings worldwide
Jazz Ensemble Spain PHOTOS
If you're looking for the right live music entertainment option for an event with an international audience, then look no further. This Jazz Ensemble form Spain is guaranteed to create the perfect atmosphere at your special occasion with smooth background music.
This experienced group of jazz artists will take listeners back in time to the jazz club era with their first-class concerts and their charisma. Always dressed according to the occasion, they can wear sophisticated suits and gowns for evening celebrations or casual outfits for other occasions.
Available in three different lineups, our jazz ensemble offer performances as a duo, trio and quartet. As a duo, our female singer and male pianist will delight listeners with her captivating voice and his virtuosity. A fantastic double bassist can join our two artists when the occasion requires it and a drummer can complete the lineup when a four-piece band is needed.
Our jazz ensemble's repertoire not only includes jazz standards, but also pop, chill out music, soul, R&B and even Latin music! Fully customisable, their set list can be adjusted to your event requirements. 
Ideal live music entertainment for a variety of occasions, these live jazz musicians have entertained audiences at numerous hotels, resorts, weddings, corporate events, galas and many more! Also a very in-demand cruise ship entertainment option, our artists have performed at numerous
Top Tip:
The group's pianist also offers performances as a solo musician. He can provide background instrumental music for a variety of occasions.
Scarlett Entertainment offers a variety of live music entertainment and cruise ship entertainment options for events in Spain and all over the world.
If you would like to book this fabulous Jazz Ensemble from Spain for your upcoming event or special occasion, then get in touch with us today and make an enquiry. Our dedicated team of Entertainment Specialists will be more than happy to provide further details on our wonderful live jazz musicians and assist you in the booking process.
A Child Is Born
A Night In Tunisia
A Shade Of Jade
A String Of Pearls
A Time For Love
Above and Below
Afro Blue
After You've Gone
Afternoon In Paris
Ain't Misbehavin'
Airegin
Alice In Wonderland
All Blues
All My Love
All Of You
All Or Nothing At All
All That Jazz
All The Things You Are
Alone Together
And Then She Wept
Anthropology
I Remember April
As Time Goes By
As We Speak
At Long Last Love
Autumn In New York
Autumn Leaves
Avalon
Baby All The Time
Bernie's Tune
Bilbao
Billie's Bounce
Black Coffee
Blue And Sentimental
Blue In Green
Blue Moon
Blue Train
Bluellespie
Blues For Alice
Bluesette
Body And Soul
Bolivia
Broadway Bossa Nova
But Not For Me
Bye Bye Blackbird
C Jam Blues
Can't Buy Me Love
Cantaloupe Island
Cedar's Blues
Central Park West
Cherokee
Chicago Song
Come Together
Con Brio
Confirmation
Coral Keys
Corners For Herbie
Cry Me A River
Dancing In The Dark
Days Of Wine And Roses
Different Places Together
Do Nothing Till You Hear From Me
Dolphin Dance
Don't Blame Me
Don't Know Why
Donna Lee
Early Autumn
Easy To Love
Embraceable You
Emily
Envidia
Epistrophy
Estate
Falling In Love With Love
Fever
Fine And Mellow
Footprints
Four
From This Moment On
Full House
Funkallero
Funky Sea Funky Dew
Gee Baby Ain't I Good To You
Georgia On My Mind
Get Out Of Town
Giant Steps
Gibraltar
Goody Goody
Greensleeves
Happy
Have You Met Miss Jones?
Here Comes McBride
Honeysuckle Rose
How High The Moon
I Can't Get Started
I Can't Give You Anything But Love
I Ching Reading
I Concentrate On You
I Could Write A Book
I Got Rhythm
I Hear A Rhapsody
I Know That You Know
I Left My Heart In San Francisco
I Love You
I Only Have Eyes For You
I Remember Clifford
I Remember You
I Should Care
I Thought About You
I Wish I Knew
I'll Remember April
I'm Old Fashioned
If You Could See Me Now
In A Mellow Tone
In A Sentimental Mood
In The Still Of The Night
Invisible Light
Invitation
It's All Right With Me
It's The Talk Of The Town
Just Friends
Just One Of Those Things
Just Squeeze Me
Ladybird
Laura
Lisa
Little Sunflower
Love For Sale
Love Is Here To Stay
Lover Man
Lover Come Back To Me
Lullaby Of The Leaves
Lullaby Of Birdland
Lush Life
Mad About The Boy
Maiden Voyage
Mamacita
Melancholy Baby
Minute By Minute
Misty
Mood Indigo
Moon And Sand
Moon River
Moonlight In Vermont
My Cherie Amour
My Favorite Things
My Foolish Heart
My Funny Valentine
My Melancholy Baby
My One And Only Love
My Secret Love
My Romance
Night and Day
Oh Lady Be Good
Oleo
On Green Dolphin Street
One O'Clock Jump
Optimum Propensity
Opus De Funk
Over The Rainbow
Peel Me A Grape
Pennies From Heaven
Poinciana
Prelude To A Kiss
Recorda Me
Round Midnight
Satin Doll
Scrapple From The Apple
Secret Love
Secret Of The Andes
Senor Blues
September Song
Skylark
Slang
Smoke Gets In Your Eyes
Snakes
So In Love
So What
Softly As In A Morning Sunrise
Solar
Solitude
Someday My Prince Will Come
Someone To Watch Over Me
Song For Barry
Song For My Father
Sophisticated Lady
Spain
Speak Low
Sponge
Spring Is Here
Stardust
Stella By Starlight
Stolen Moments
Stompin' At The Savoy
Stormy Weather
Straight To The Heart
Straphangin'
Street Of Dreams
Strollin'
Summer Samba (So Nice)
Summertime
Sweet And Lovely
Sweet Georgia Brown
Take The "A" Train
Tangerine
Teach Me Tonight
Tenderly
Tenor Madness
That's All
The Man I Love
The Nearness Of You
The Shadow Of Your Smile
The Song Is You
The Second Time Around
The Very Thought Of You
The Way You Look Tonight
There Is No Greater Love
There Will Never Be Another You
Three To Get Ready
Ticket To Ride
Tres Palabras
Tune-Up
Unforgettable
Very Early
Waltz For Debby
Watermelon Man
What Is This Thing Called Love
What's New
When I Fall In Love
When The Saints Go Marching In
Where Or When
Who Can I Turn To
Wiggy
Windows
Yesterdays
You And The Night And The Music
You Go To My Head
You'd Be So Nice To Come Home
You've Changed
500 Miles High
All Of Me
Almost Like Being In Love
A Foggy Day
A Fine Romance
Beyond The Sea (La Mer)
Blue Skies
Call Me
Ce Magnifique
Change Partners
Come Rain Or Shine
Chicago
Cheek To Cheek
Come Fly With Me
Don t ́ get Around Much Anymore
Do Nothing Till You heart From Me
Fascinating Rhythm
Fly Me To The Moon
For Once In My Life
Hallelujah I Love Him So
Hit The Road Jack
I've Got You Under My Skin
It Don't Mean A Thing
I'm Beginning To See The Light
I Get A Kick Out Of You
It's Only A Paper Moon
It Had To Be You
I Love Paris
Let's Fall In Love
L-O-V-E
Mack The Knife
Moonglow
More
Moondance
My Baby Just Cares For Me
New York New York
Once In A While
On The Sunny Side Of The Street
Shinny Stocking
September In The Rain
Straighten Up And Fly Right
St. Louis Blues
Summer Wind
Tea For Two
Time After Time
Fun-Soul
A Long Walk
Back In The Day
Bag Lady
Billie Jean
Cleva
Coming To You
Crazy In Love
Gettin' In The Way
Golden
Hate On Me
He Loves Me
I'll Call U Back
Isn't She Lovely
Just The Two Of Us
Love Of My Life
Love Never Felt So Good
My Love
Next Lifetime
On & On
Otherside Of The Game
One Is The Magic
Part Time Lover
Rock With You
Shake Your Body To The Ground
Signed Sealed Delivered
Sugar
Sunny
Tyrone
Whatever
Latin
A Baracoa Me Voy
Agua De Beber
Aguas De Março
A Night In Englewood
Algo Bueno
Amar y vivir
Aquellos Ojos Verdes
Arthur's Dance
Ate Quem Sabe
Begin The Beguine
Bésame Mucho
Bossa Nova
Blue Bossa
Caravan
Ceora
Chega De Saudade
Chick's Tune
Christmas Without You
Chucho
Come Candela
Contigo Aprendí
Contigo en la Distancia
Corazón Loco
Corcovado
Delirio
Desafinado
Deuda
Dos Gardenias
El Manisero
El Reloj
Felicidade
Frenesí
Gdansk
Guataca City
Historia de un Amor
How Insensitive (Insensatez)
Jamboree
Jazz 'N 'Samba (So Danço Samba)
La Fiesta
Lágrimas Negras
Little Boat
Lorenzo's Wings
Mambo Inn
Manteca
Meditation (Meditaçao)
Memories
My Little Suede Shoes
No Me Vayas a Engañar
No More Blues
Nosotros
Nostalgia
O Grande Amor
O Pato
Once I Loved (O Amor En Paz)
One Note Samba
Only Trust Your Heart
Perdido
Perfidia
Piel Canela
Quién Será (Way)
Quizás Quizás Quizás
Sabor A Mí
Samba Do Aviao
Solamente Una Vez
Somos Novios
St. Thomas
Tengo Una Debilidad
The Gentle Rain
The Girl From Ipanema
The Look Of Love
Toda Una Vida
Triste
Un Compromiso
Wave (Vou Te Contar)
What Is This Thing Called Love (Latin Version)
Swing
Uniworld River Cruises
Le Royal Meridien Hotel Dubai Dubai UAE
Kempinski Hotel Barbaros Bay Bodrum Turkey
Hotel Villapadierna Palace Marbella Spain
Hotel Sofitel Marrakech Morocco
Kenzi Hotels in Morocco
Sheraton Hotels (Around the world)
Hotel Los Monteros Marbella Spain
The Suites San Roque Club Hotel Sotogrande Spain
Hotel La Cala Resort Mijas Costa Spain
Hotel Las Dunas Beach Spa Marbella-Estepona Spain
Melia Don Pepe Marbella Spain
The World Residences at Sea
Kempinski Hotels (Around the world)
Emirates Palace Hotel Abu-Dhabi UAE
Hotel Grand Hyatt Martinez Cannes France
Hotel Sofitel Rabat Morocco
Palmeraie Golf Palace Hotel Marrakech Morocco
Hotel Le Meridien Etoile Paris France
Hotel Le Meridien Ra Barcelona Spain
Hotel Byblos Andaluz Mijas-Costa Spain
Hotel Puente Romano Marbella Spain
Hotel Elba Estepona Estepona Spain
Marriott ́s Marbella Beach Resort Marbella Spain
Color Line Norwegian Ferries
Idea Articles Related To Jazz Ensemble Spain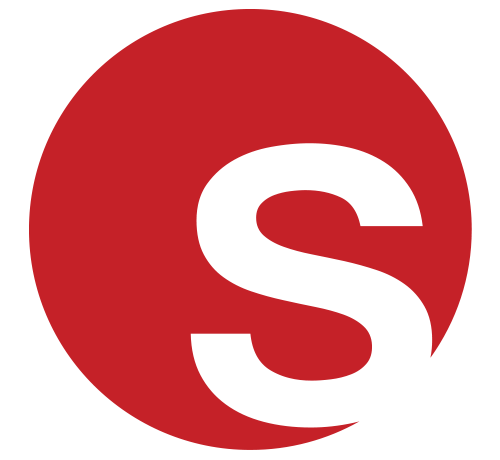 Top UK Bands & Live Music To Book This Summer
Top UK Bands & Live Music Ideas for Summer Events
Grace Henley
|
11/05/2021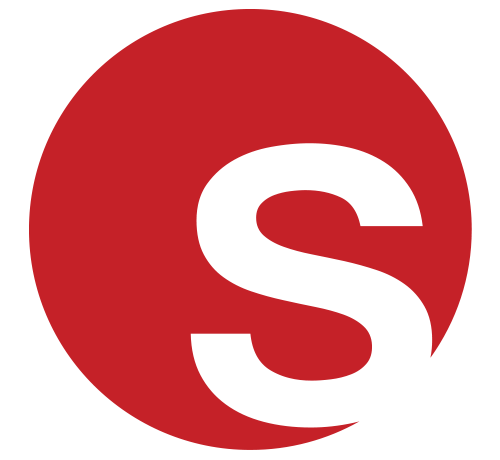 How to Surprise Millennials and Draw Social Influencers to Your Event Using Experiences
How to Surprise Millennials and Draw Social Influencers to Your Event Using Experiences
Grace Henley
|
12/10/2018