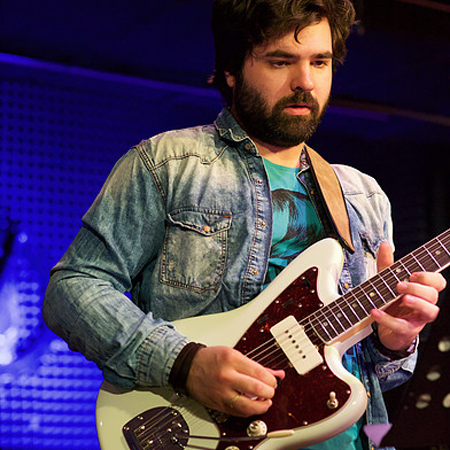 Jazz Guitarist Germany
Incredible jazz guitarist will blow audiences away with his skilled and innovative playing.
Jazz quartet plays complex and satisfying jazz music with influences from rock and classical music for a driving and energetic brand of music.
Emotional and powerful jazz guitar music will appeal to jazz aficionados and newcomers alike.
Veteran jazz band has performed at major festivals across Europe and earned international acclaim.
Jazz quartet available for festivals and performances worldwide.
Book our incredible jazz guitarist for a performance of innovative and powerful music from one of the leading players in the German jazz scene. This Ukrainian born musician has made a huge impact in the European market with his complex, expressive jazz guitar pieces and fiery performances. His jazz quartet have played at festivals and gigs all around Europe, winning acclaim for their intriguing blend of genres and influences. This jazz band promises to offer an incredible performance with all the intricacy and musicality to appease jazz enthusiasts whilst remaining emotionally clear and direct enough for any audience to enjoy. For a fantastic performance of jazz music book this talented guitarist and his band for you event, festival or performance. 
Our sensational jazz guitarist cut his teeth in the Ukrainian and Russian music scenes before moving to Berlin to hone his skills and passions at the legendary Jazz Institute Berlin. Since then he has studied jazz guitar with the best in the business and made a name for himself in Germany and throughout Europe. His eclectic, passionate style combines elements from the full spectrum of jazz music as well as drawing on classical flourishes and the raw energy and drive of rock music to make for a varied and compelling style. Our jazz quartet has made numerous well-received performances at festivals across Europe including Copenhagen Jazz Festival, Jazz nad Odra in Poland and Jazz a Montauban in France. His award winning jazz music performances are sure to be a hit with any audience, so book our jazz band for your event and rest assured your guests will get a gripping and satisfying performance.
Scarlett Entertainment is dedicated to bringing you the best live music in every style and genre. Contact our team to arrange booking the perfect music for you event.