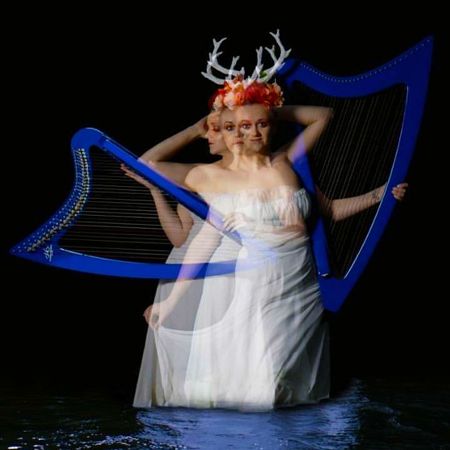 Johannesburg Harp Player
Extraordinary international award winning harpist from South Africa
Choice of acoustic or the only electro-acoustic harp in Africa
Exceptional live music entertainment can be tailored to different events
Former contestant of South Africa's Got Talent
Based in Johannesburg and available for events all over the world
Johannesburg Harp Player PHOTOS
Our fantastic South African musical prodigy provides exceptional live music for a wide variety of events and is an extraordinary classical and contemporary female harpist. Her brilliant status is solidified by having won numerous national and international awards and scholarships.
The Johannesburg harp player generally adopts a funky unconventional look but loves to dress for the occasion and is more than happy to customise her look or outfit for any event. This female harpist is classically trained and also a master of improvisation. This makes her a one-of-a-kind, invaluable asset to any event. She can play any style of music, produce and compose in any style and blend in with any band, singer or DJ. 
Her performances are fully tailorable to your event and depending on what live music you would like. You have the choice of a standard acoustic harp or, to make more of an impact, she is the owner of the only electro-acoustic harp in Africa. The harpist is able to perform with the just the harp or along to backing tracks. 
Having begun her career at an early age, the Johannesburg harp player is fully established performer with unlimited experience. Not only did she reach the top 18 of South Africa's Got Talent, but she joined the Johannesburg Philharmonic Orchestra  at only 15 years old and consequently been part of several Orchestras in South Africa. The harpist has collaborated with many artists as well as Mercedes Benz Fashion Week for Marianne Fassler, Game of Thrones International Launch of Season 6, Celebrity High Tea at The Rosa, Palazzo Hotel and many other high profile events. 
Our harpist is highly suited to high profile events, corporate functions, award ceremonies, gala dinners, weddings and product launches and her live music will be tailored for each. 
Top Tip:
Our harpist is also a brilliant pianist and singer available for events all around the world. 
Contact our team of Entertainment Coordinators to book this exceptional musician for your event.
Allegro Assai from Violin Sonata No. 3,
Andante from Violin Sonata No. 2,
Barcarolle/Offenbach,
Bourree,
Bridal Chorus from "Lohengrin"/Wagner.
Chorus of the Hebrew Slaves/Verdi.
Dido's Lament/Purcell,
Air,
First Arabesque/Debussy trans. Salzedo Zarabanda/Turina trans. Curcio
Gavotte/Corelli trans. Owens
Gott lebet Noch,
I Love You Truly/Jacobs-Bond,
Italian Pavane/Cabezon trans. Lawrence Fuga/Cabezon trans. Lawrence
Looking Glass River/Forst
Love Unspoken (Waltz from The Merry Widow)/Lehar, Oh My Beloved Father/Puccini,
Musetta's Waltz Song/Puccini,
O Promise Me/de Koven,
Orientale/Cui.
Pearl Fishers' Duet/Bizet,
Plaisir d'amour/Martini;
Prelude from Violin Partita No. 3.
Preludes Op 16 Nos 3-5/Scriabin; Mazurka/Debussy;
Reverie,
Rondo from Sonatina Op 55 No 3/Kuhlau; December/Tchaikowsky;
Sarabande/Corelli trans. Owens
Siciliano/Bach trans. Owens
The Lord's Prayer,
Trumpet Voluntary,
Una Furtive Lagrima/Donizetti,
A Man and a Woman/Lai/Fell,
All the Things You Are/Kern
As Time Goes By/Hupfeld/Castellucci
Body and Soul/Green,
Can't Help Lovin' Dat Man/Kern/Escosa Malaguena/Lecuona/Fulton
Chances Are/Allen,
C'est Magnifique/Porter,
Do Do Do,
Eleanor Rigby/Lennon & McCartney/Fell,
Embraceable You/Gershwin/Mills
Falling in Love with Love/Rodgers, People/Styne,
Forbidden Games/Lanjean/Fell
How are Things in Glocca Morra/Lane,
I Want to be Happy/Youmans,
I've got a Crush on You,
Lady Be Good/Gershwin/Allen
Long Ago and Far Away/Kern/Amorosi
Love Walked In/Gershwin,
Lover Come Back to Me/Romberg,
Misty/Garner.
Moonglow/Hudson,
My Cup Runneth Over/Schmidt, Bewitched/Rodgers,
My Funny Valentine/Rodgers/Amorosi
Rhythm of the Rain/Gummoe,
Secret Love/Fain,
Softly as in a Morning Sunrise/Romberg, Dream/Mercer,
Someone to Watch Over Me/Gershwin/Castellucci Prelude No 2/Gershwin/Allen
Tea For Two/Youmans,
The Man I Love/Gershwin/Escosa
The Way You Look Tonight/Kern/Escosa
Theme from Nicholas and Alexandra/Bennett/Fulton, If/Gates/Castellucci,
Time After Time/Styne,
Watch What Happens/LeGrand/Castellucci Yesterday/Lennon & McCartney/Mills,
Allemande, Giga from Violin Partita No. 2,
BACH: Presto Fugue from Violin Sonata No, 1,
Because/d'Hardelot,
Bourree's Double from Violin Partita No. 1,
Chaconne/Durand trans. Salzedo
Corrente's Double,
Eighteenth Century March,
Festival Serenade,
Five Preludes/Srebotnjak
Giga/Corelli trans. Salzedo
Hawaiian Wedding Song,
Ich Liebe Dich/Grieg,
Liebestraum/Liszt,
Love Theme from "Romeo and Juliet," Andante Maestoso,
Meditation from "Thais"/Massenet,
My Heart At Thy Sweet Voice/Saint-Saëns,
Oh Star of Eve/Wagner,
Pavane XVI century trans. Salzedo
Performance Practice and Relaxation Skills, If I Loved You,
Plaisir d'Amour/Martini,
Prelude,
Renaissance March,
Rigaudon/Rameau trans. Salzedo Tambourin/Rameau trans. Salzedo
Sarabande's Double,
September Song, Misty. Galliard/Dowland; Villanella/Falconieri; Toccata in e flat/ Krebs; Presto/C.P.E. Bach; Adagio/Haydn;
The Little Shepherd,
Träumerei/Schumann,
Two Chinese Folk Songs/Wen-Chung Berceuse/Flagello
Where'er You Walk/Handel,
Ain't Misbehavin'/Waller/Escosa
American In Paris and Rhapsody in Blue/Gershwin/Fell Bidin' My Time/Gershwin/Allen
Bidin' My Time,
But not for Me,
Cantina Band from Williams/McLaughlin, Chinese Rock/Latimer/Mills.
Clap yo' Hands,
Days of Wine and Roses/Mancini,
Don't Get Around Much/Ellington.
Embraceable You,
Evergreen/Streisand/Castellucci,
Fools Rush In/Bloom,
Have Yourself a Merry Little Christmas/Martin Over the Rainbow/Arlen
I Got Rhythm,
It's Been a Long Long Time/Styne, Everybody Loves Somebody/Lane,
La Vie en Rose/Louiguy,
Let's Call the Whole Thing Off.
Look to the Rainbow/Lane,
Love is Here to Stay,
Lullaby of the Leaves/Petkere/Mills
Moon River/Mancini
Moonlight in Vermont/Suessdorf/Amorosi Domino/Ferrari/Fell
My Favorite Things/Rodgers
Oh Lady be Good,
Scarborough Fair/Anonymous/Fulton,
Smoke Gets in Your Eyes/Kern/Salvi Yesterdays/Kern/Castellucci Summertime/Gershwin/Allen
Somebody Loves Me/Gershwin,
Soon It's Gonna Rain/Schmidt/Mills
The Look of Love/Bacharach/Castellucci,
The Summer Knows/LeGrand/Amorosi, Feelings/Albert/Fell,
Theme from Love Story/Lai/Mills,
They were You/Schmidt,
Try to Remember/Schmidt.
Where or When/Rodgers
" The guests were in awe of her talent and were mesmerized by the soothing sounds of her harp. She was a perfect fit for our theme and assisted in creating an ambiance that was unforgettable. Thank you once again for your valuable contribution to the success of our event. "

Vanessa Naudé (Tsogo Sun)
" Arguably the most versatile and both technically and musically one of the most inspiring harpists… "

Paul Boekkooi (Arts journalist, theatre reviewer and music critic)
IDEA ARTICLES RELATED TO Johannesburg Harp Player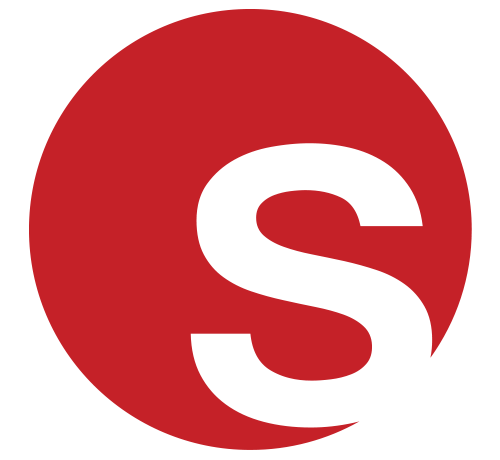 Music Entertainment With A Twist: Expect The Unexpected
Music Entertainment With A Twist: Expect The Unexpected
Grace Henley
|
28/03/2017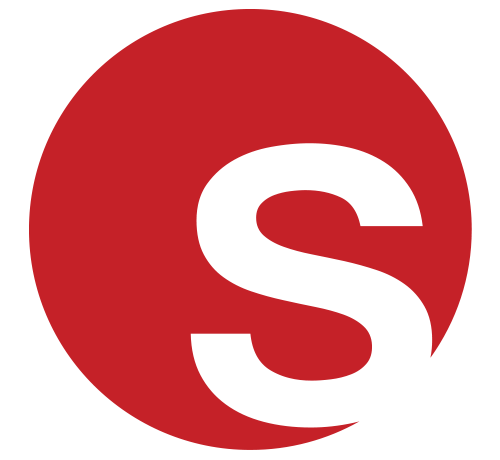 An Interview With Our Glass Harp Duo
An Interview With Our Glass Harp Duo
Grace Henley
|
18/09/2015