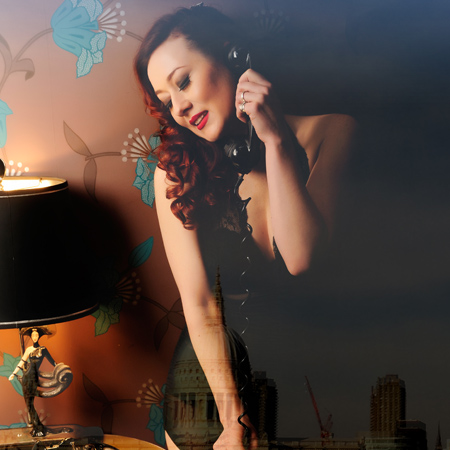 Kate's Jazz Duo
Stunning vocalist performs beautiful classic & contemporary Jazz music
Original, authentic & unique musical arrangements with impressive vocals
Sophisticated and sensual style, suitable for a range of events
Can perform with an acclaimed Jazz, Classical and Flamenco guitarist
Based in London and available to perform at events worldwide
Kate's Jazz Duo is a London based act who performs both classic and contemporary Jazz standards. Having studied Music Performance in Jazz, Improvisation and Pop at Melbourne University, Kate became inspired to focus original musical output through jazz, lyrics and song writing.
Seeking new musical inspiration, Kate later moved to Europe, where Berlin smiled upon her concerts in bars and underground clubs. Following the warm glow of the sun, she then moved to Valencia and Barcelona, where her love of roots music in all genres really came to the fore.
Now, from home in London, Kate is currently working on her series of 4 releases for 2014, and gigging with an acclaimed Jazz, Classical and Flamenco guitarist, both in the UK and abroad.
Whether performing solo or as a duo, Kate offers a mix of modern and classic Jazz standards, the perfect chill out or background music for almost any event.