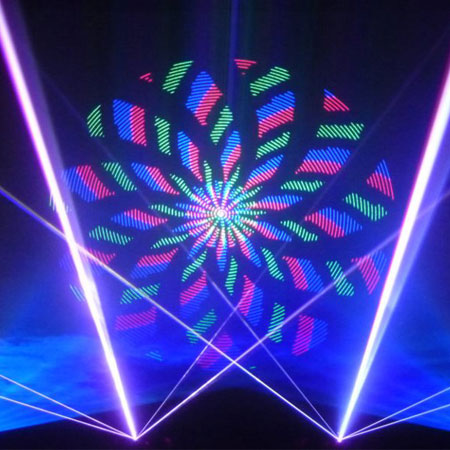 Laser Show
Incredible creative & unusual laser show will WOW audiences
Sound & light merge to produce a stunning performance for all the senses
Offer a range of laser performances with a variety of different effects
Ideal for product launches, club nights & parties, festivals & much more
Based in California & available to perform at events worldwide
This incredible laser light entertainment act specialise in producing creative, unique and above all spectacular laser shows that are guaranteed to blow you and your guests away!
In their amazing shows sound and light merge to produce a stunning performance that will stimulate all the senses. They offer a huge range of laser performances which use a variety of different effects ensuring that they will have something truly sensational to suit your event; whether a product launch, corporate celebration, awards ceremony, festival, party, sporting event.
Their astonishing laser harp performance combines all manner of special laser effects with a high-octane soundtrack created completely from the modern sounds of the laser harp. In this act lasers are used as strings, when the performer passes their hand through one of the laser 'strings' breaking the beam a note or pattern is sounded! Audiences will watch in amazement as coloured laser beams dance around the room in perfect synchrony with the music. Fusing a spectacular light display with the ethereal sound of an electric harp, this laser harp performance will really impress guests at your event.
This act can also provide a range of specialised laser performances including: projecting laser graphics onto buildings, laser beams and aerial effects, diffraction gratings that use pieces of special glass to create multiple beam patterns, lumia effects that create an outer 'space effect' which can be projected onto walls or screens and laser music which uses laser signals to create audio.