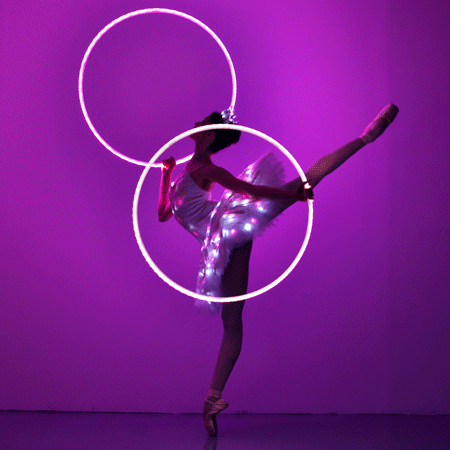 LED Ballerina and Hula Hoop Act
An LED ballerina and hula hoop act that fuses classically trained ballerinas with brilliant hula hoopers in one stunning performance
With twirling hoops and stunning pointe work the marriage between hula hooping and ballet has never been greater
Perfect for brand launches, product reveals, corporate events, private parties and any occasion that desires high tech performances
An LED light and dance performance that will blow you away
Based in London and available for worldwide bookings
LED Ballerina and Hula Hoop Act PHOTOS
The perfect fusion between ballet and hula hooping, our LED ballerina and hula hoop act push boundaries as they merge these two disciplines together in one mesmerising performance of vibrant colours, point work and twirling hoops! 
Guaranteed to leave your guests in a spin this LED ballerina and hula hoop show will have every single audience member on the edge of their seat as our dancers combine ballet with hula hooping, creating stunning displays of light and dance. Our classically trained ballerinas showcase spectacular pointe work and musicality as our hula hoopists stun audiences with their athleticism, grace and extraordinary coordination. A fusion of disciplines that complement each other perfectly will have all audiences wanting more. 
Perfect for grand reveals, brand launches, corporate events, festivals, private parties, themed occasions and any event that desires innovative and fresh entertainment.
A fully scalable performance that can be customised to accommodate larger performances as well as small intimate occasions, our ballet company can ensure that whatever the occasion, they create specific routines that complement your event perfectly. Whether you desire a completely bespoke performance or short bursts of dancing our mesmerising hula hoopists and LED ballerinas can provide the perfect performance that will create lasting memories for all of your guests.
Top Tip:
To see more from our ballerinas visit our LED Swan Lake and Violin Show, LED Butterfly Ballerinas, LED Ballerinas and LED Male Ballerina pages.
To book our LED ballerina and hula hoop act contact our Entertainment Specialists.
AG Jeans
Amanda Wakeley
Andy Burrows
Banking Hall
BexRox
Cartier
Classical Performances
Corinthia Hotel
Diesel
Dolce & Gabbana
Duke of York Square
Fashion and Jewellery Brands
FORD Advert
Four Seasons Hampshire
Grace lane London
Great Foresters Hotel
Guildhall
Harrods
Hilton Hotels
I Am Arrows
Jermirah Carlton Hotel
Jonathan Jeremiah
Kensington Roof Gardens
KOKO
Le Meridien Piccadilly
Little Barrie
Made in Chelsea
Midsummer Dreams festival
Music Industry
Natural History Museum
Oakham Festival
Orchestra of the swan
Playboy Club London
Remedy productions
Rocket Music
Royal Hospital Chelsea
Secret Garden Party
Somerset House
Sushi Samba
The Honourable Society of Lincoln's Inn
The Mondrian
Ticket Master Advert
We Are The Ocean
Westminster Abbey
Alianz Stadium
AMBA Hotel
Asics
BBC
Brockett Hall
City AM Awards
Clerkenwell Design Week
Cultural hangover TV show
Diplo
Drapers Hall
EMI
Film and TV
Foreign Office
Fox @EXCEL
Grazia magazine
Grosvenor House
Hampton Court Palace
Harvey Nichols
Hilton Metropole
Island Records
Jo Malone
Kensington Palace
KillaKella
Landmark Hotel. London
Lex Records
Louis Vuitton
Metador Pictures
Ministry of Sound
Mystery Jets
Neon Neon
One Mayfair
Philarmonic Orchestra
Prestige London Venues and Clients
Renaissance Hotel Kings Cross
Royal Horseguards
Saville Club
Sheraton Park lane Hotel
Sony Music
The Charlatans
The London Marriott Grosvebor Sq
The Savoy
Victoria & Albert Museum
Wendy Bevan
IDEA ARTICLES RELATED TO LED Ballerina and Hula Hoop Act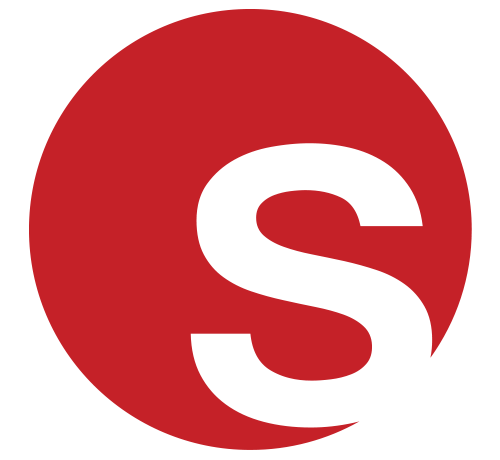 Spotlight On LED Ballerinas: A Festive Favourite
Spotlight On LED Ballerinas: A Festive Favourite
Grace Henley
|
28/11/2019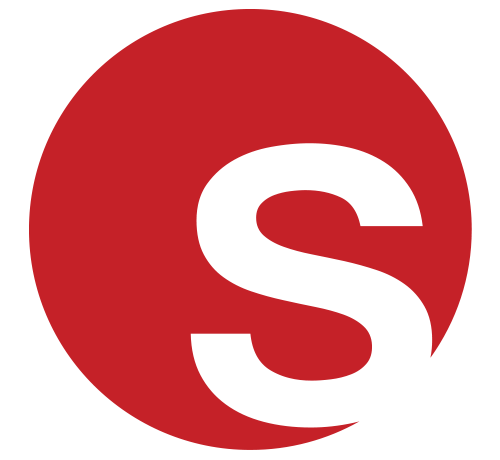 The Greatest Show On Earth 250 Years Of The Circus
The Greatest Show On Earth 250 Years Of The Circus
Grace Henley
|
23/04/2018