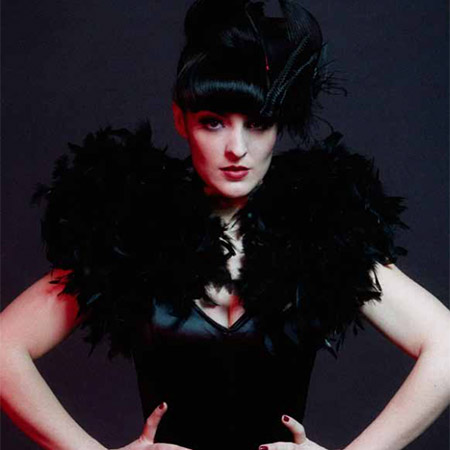 Les Femmes Burlesque Show
Unique cabaret show composed of both singers and dancers
Experienced and professional burlesque artists that have performed internationally
Sophisticated and entertaining cabaret show that can be tailored to your event
A range of different shows to choose from
Based in Oslo, Norway and available for hire worldwide
Les Femmes Burlesque Show PHOTOS
Classy and glamorous entertainment that is perfect for your private party, corporate event, theatre or festival!
Our Les Femmes Burlesque Show is composed of some of the best burlesque performers in the industry. Our talented dancers have performed in famous plays and on prestigious stages across Europe and Paris, and in famous musicals such as 'Grease', 'Mamma Mia' and 'Cats'. Les Femmes offers sophisticated entertainment that is perfect for any occasion. Our brilliant cabaret act can incorporate talented production singers, dancers and musicians into a performance that is specifically tailored for your special event. 
Our Les Femmes Burlesque Show offers three different types of shows. 
•    Show 1: A captivating show inspired by the vintage Parisian cabaret dancers. The show includes stunning costumes full of colour and sparkle that will brighten up your venue. This fantastic option features CanCan dancing and an energetic choreographed routine that will make your evening a memorable occasion. The music is varied and full of energy, guaranteed to entertain your guests!
•    Show 2: For a whole 45 minutes our cabaret artists will inject the 'Broadway feeling' into your special event. Incorporating classy and glamorous costumes, dancing and singing, this fantastic show is sure to impress. This cabaret show features timeless music from artists such as Aretha Franklin, Diana Ross and Liza Minnelli and is guaranteed to produce a chic and elegant atmosphere. 
•    Show 3: This unique and popular show will transport you back in time to the heyday of some of the most popular musical superstars in history. Including well-known hits from the likes of Abba, The Jackson 5 and Whitney Houston, the show is perfect for music-lovers. The whole show is focused around classic pop-hits and our talented artists will have your guests hitting the dance floor in no time! 
Each and every performance that is conducted by our experienced Cabaret performers is completely customisable. Whether it be the costumes, the music or the performance length and timing of the show, our professional artists will help you develop the perfect live cabaret performance for your event.
Have any questions? No problem! Contact our entertainment specialists at Scarlett Entertainment today.
IDEA ARTICLES RELATED TO Les Femmes Burlesque Show