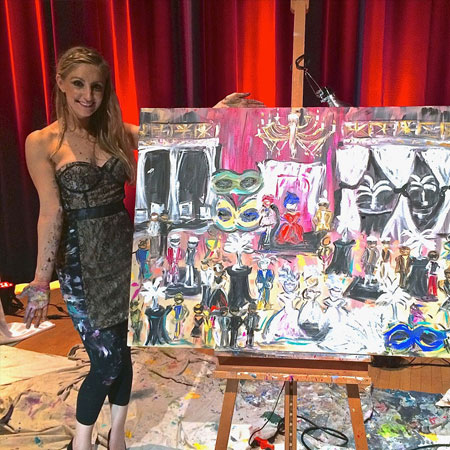 Live Event Painter
Unique, creative & abstract Live Event Painter
She pieces symbols and abstract objects together like a puzzle
Places all of her thoughts and emotions into each live painting
Perfect way to commemorate a company milestone or remember a special day
Based in Nashville, Tennessee & available to perform at events worldwide
Live Event Painter PHOTOS
Visual art has long been the perfect method of encapsulating a moment and Live Event Painter Heidi does just that. Using brushes and paint as her quill, Heidi captures the narratives of weddings, banquets, and corporate events as they take place.
Growing up, Heidi liked to draw. As she got older, she started exploring creativity and ideas more. Making a painting or a drawing was a place to gather her thoughts and a place where she could make sense of her emotions. She focuses on symbols and abstract things within a room and pieces it together like a puzzle, creating beautiful abstract, 'in-the-moment' pieces of work. Three hours is usually how long it takes to do a live painting.
The charm and elegance of a live painter both creates ambiance and provides guests with a topic of cultural conversation. Paintings are gifted to bride and groom or CEO as a memento that is timeless and totally unique. Schwartz's interpretive creativity has enriched events from 5 star hotels to the warmth of the family living room.
From product launches to company banquets a painting by Heidi is the perfect way to commemorate your company's milestones. Retain a painting that your organisation will be proud to reflect on and mark an event for years to come. Or even a special gift for a special day, brides and grooms are left with a beautiful reminder of their special day.
Nashville Fashion Week
Second Harvest Food Bank
Budweiser
Moustache Movember
Any Many More
Marriott
" Heidi is a professionalism, beauty, creativity, grace and quirky-ness personified! I have used her for several major corporate functions, one in fact that involved painting the entire group from a revolving stage in the centre of the room as they dined. Her abstract eye and free spirit is infectious and an amazing, totally original addition to any large corporate event. HIGHLY RECOMMENDED! "

Warren M. Lyng, Director - Entertainment & Special Events Texas
" Having an artist paint live at our wedding reception was one of the best decisions I made while planning my wedding. Her artwork was a topic of conversation that brought both sides of the family together. She brought a sense of class, creativity, and fun to the reception which made the whole night memorable not only for me but for all of my guests. And now, I have a gorgeous piece of art that I can look at everyday to remind me of the joy of my special day. "

Dana Patel, Bride
" Heidi is a gifted artist and our guests truly enjoyed watching her artistic process. The interpretive painting was a very unique, intriguing and popular aspect of our event this year. Because Heidi's muse is the ambience of the event, it also gave our guests an opportunity to become part of the artwork itself. They were amazed with the fink product and were in a bidding war to take this beautiful one-of-a-kind painting home with them. "

Angie Colvin - Legacy Ball Committee Member
IDEA ARTICLES RELATED TO Live Event Painter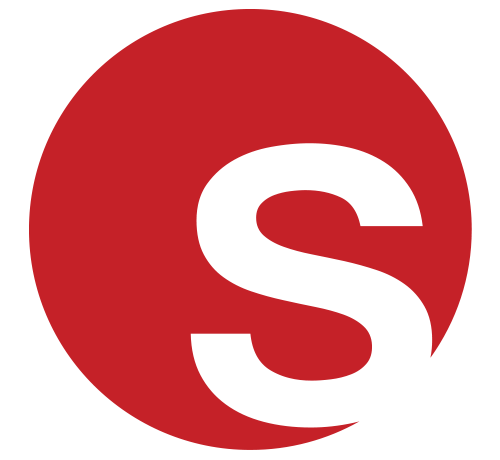 Art and Corporate Entertainment: Adding a Splash of Colour to the Entertainment Industry
Art and Corporate Entertainment: Adding a Splash of Colour to the Entertainment Industry
Grace Henley
|
06/03/2019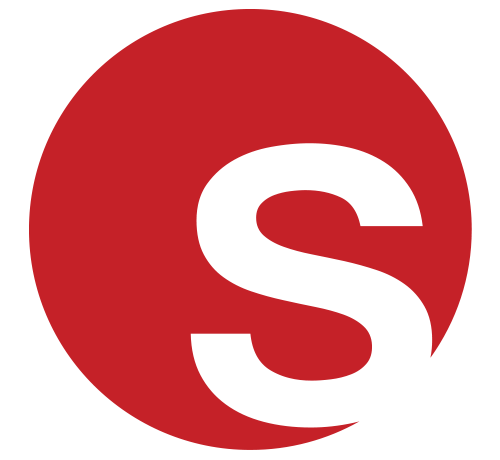 5 Ways to Incorporate Live Art Into Your Event
5 Ways to Incorporate Live Art Into Your Event
Grace Henley
|
27/07/2016