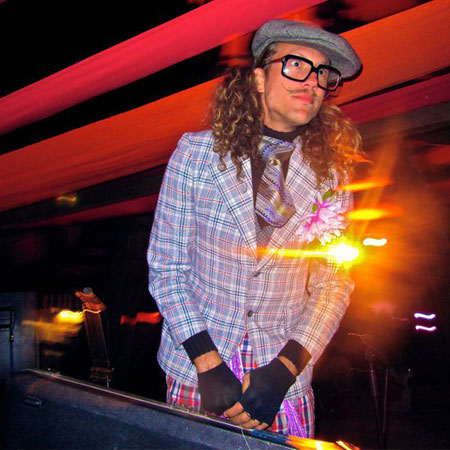 Looping Artist & Entertainer
Award-winning, world champion vocal looping artist!
Offers a unique looping set listened to through headphones
Perfect for venues with noise restrictions in place
Ideal for festivals, clubs, corporate events & VIP events
Based in California & available to perform at events worldwide
Looping Artist & Entertainer PHOTOS
This incredible award-winning vocal looping artist in California has been taking events across the USA by storm with his amazing displays of vocal prowess and his unique concept show – the Listening Salon. 
The Vocal Looper Extraordinaire
Incorporating soulful vocals, the upbeats sounds of a ukulele, saxophone, flute, harmonica, impressive beatboxing and bass effects and even a nose whistle, this incredibly talented artist offers a vocal looping performance that has won him numerous awards and seen him regaled as one of the best vocal looping artists in the world! 
Not just a looping artist, this performer is also a highly accomplished entertainer fond of the vaudeville style of entertainment and incorporates many elements of this genre into his vocal looping performances. In this way he creates a show that is engaging, fun, rhythmic, musical and a tad theatrical. Our Looping Artist & Entertainer is the modern day one-man-band!
Hire this brilliant vocal looping show for festivals, corporate events, VIP celebrations & much more. 
The Listening Salon 
A unique take on the silent disco concept, this astonishing act offers participants a fun and novel way to listen to this artist's second-to-none vocal looping skills! Comprised of a mobile vocal looping station and a vast array of headsets, the Listening Salon invites people to don some vintage headphones and listen to our looping artist's performance as the event continues to take place around them – amazing!  
The Listening Salon is ideal for venues with noise restrictions like galleries, clubs, restaurants or outdoor areas not designated for a sound system. As the set-up is silent and compact it can be taken and set-up virtually anywhere; this is a great and unique musical show for intimate groups… a musical party within your event!
Top Tips
Worried about the technical requirements? Don't worry, our expert artist comes equipped with 20 sets of headphones and our expert entertainment coordinators are on hand to advise on the tech. 
Looking for an original team building exercise? Book our Looping Artist to create a Live customized piece of music that uses your delegates and VIP's as the music and . Ask us for more detail!