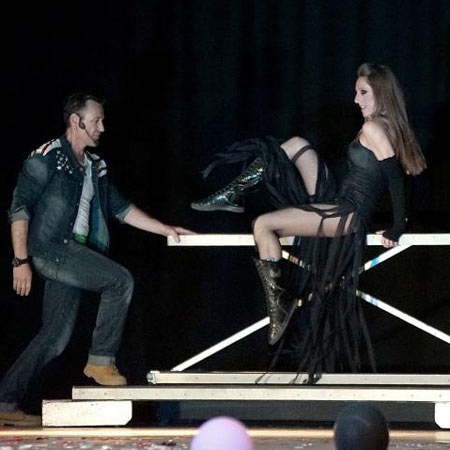 Magic Duo France
Outstanding magic duo will amaze audiences with their skilful, high energy show.
Modern and vibrant magic act combines stunning magic with electrifying dance choreography.
Award winning magicians deliver a striking, unmissable performance unlike any other act.
Fully customizable illusion show features jaw dropping tricks and escape acts and can be tailored to fit any size or length.
Original magic show ideal for events, parties and functions worldwide.
Book our sensational magic duo for a unique and awe inspiring evening of magic and entertainment. This highly original magic act combines our two performer's talents in magic, illusion and dance into a suspenseful high octane show. This magic show is sure to be a hit with audiences of any age as classic stage illusions are given a fresh new look and performed alongside exquisite dance routines and pounding dance music. The fast rhythm and stunning tricks in this illusion show promise to deliver an unmissable night of entertainment. Our charismatic and glamorous magicians deliver an exuberant and mystifying performance every single time. 
This dynamic and modern illusion show combines the best magic in the business with exciting dance choreography for a totally unique and engaging act. Our magic duo consists of our extremely talented and glamorous female dancer and our suave male magic expert. Together our magicians perform high energy feats of magic and illusion alongside incredible escape acts and much more for a cutting edge magic show with a distinctly French flair. This passionate duo is the perfect choice for events of any kind as their show is totally adaptable in terms of length, sizer and content. These forward thinking magicians have caused quite a stir on the French magic scene, appearing at prestigious events and winning a roster of awards including 1st prize at the Grande Illusion Magic Festival Meribel and 1st prize at the Cannes d'or. For a thrilling and exhilarating magic act with the magic and moves to wow any crowd, look no further than this outstanding magic duo.
Scarlett entertainment is dedicated to bringing you the best magic and illusion acts on the market. Contact our fantastic team and book one of our acts for your event to deliver something your guests have never seen before.