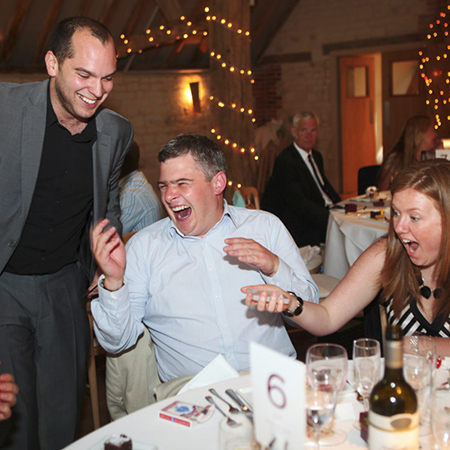 Magician and Mind Reader
Entertaining private and corporate clients for over 14 years
Expect to see your guests in amazement with his jaw dropping magic
Can also perform an after dinner mind reading show
Previous clients include Apple, Disney, Tesco, Harrods...
Based in London & available to perform at events worldwide
Magician and Mind Reader PHOTOS
Nick has been entertaining private and corporate clients for over 14 years and has worked with many blue chip clients who enjoy his down to earth style. Whether it's a corporate dinner, wedding or private party you can book him to mingle during the drinks reception performing close up Visual Magic and Mind Reading or have him perform table magic during the dinner between courses.
Expect to see your guests in amazement with Nicks Jaw Dropping Magic. Whether he is making your ring vanish and reappear in an impossible location, making it float in mid air or changing a deck of cards into a block of glass in your hands, you can be assured that he will have you laughing and talking about it for years to come.
Close up Visual Magic
Nick will wow your guests with amazing visual Magic. He uses every day props such, as coins, rings and cutlery to perform out of this world Magic. You can expect to see jaw dropping Magic that is guaranteed to be a great ice breaker for your guests at any type of event.
Mind reading
The human mind is very complex, but it can be influenced in many ways. The advertising industry has been playing with our minds for many years. Nick uses similar techniques to influence you to think of numbers and words, you may well feel you have had a free choice but he will still know what you are thinking! Imagine him asking you to think of someone, you do not tell anyone! Then after a few visualisation techniques he starts to tell you information about that person and sometimes he will even get their name!!  You can expect to see things that are not there and feel things that are not real.
Metal Bending!
For years Uri Gellar fooled the work with his Metal Bending abilities, Nick has been performing the same thing for over 12 years, not only does he bend and twist spoons, he can bend all kinds of metals including Forks, Keys and coins. All of the metal items that Nick bends are normal everyday objects, in fact, he can take your own coin and bend it in your hand! Watch in amazement as you slowly and visually see solid metal objects melting and twisting in front of your very eyes!
Disney
Marks & Spencer
Charles Stanley Stockbrokers
Be Unlimited
Longwood Holidays
Hilton Hotels
Café Royal
Traditional Finance Services
GE Consumer Finance
Apple Computers
E.D.F. Energy
Tesco
Centaur Holdings
Marriott Hotel Group
Harrods
Old Orleans
Met Bar
T.G.I Fridays
Adrian Flux Insurers
" Not only is Nick an accomplished and polished magician, but his winning personality immediately engages all around him. We will certainly be asking him back to perform at many of our future events and parties. "

Paul Robin, Centaur Holdings plc
" Everyone keeps talking about you at work, how did you know what we were all thinking? Absolutely amazing! Thanks Nick. "

Louise, Churchill insurance
" Now that is good! How did you do that?!! "

Mick Jagger
IDEA ARTICLES RELATED TO Magician and Mind Reader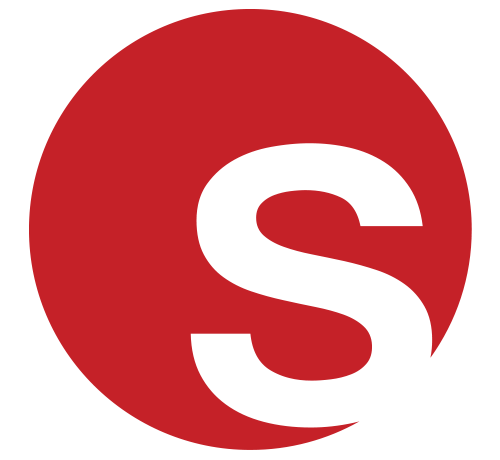 8 Questions to Ask When Hiring A Magician Answered By 3 Magicians
8 Questions to Ask When Hiring A Magician Answered By 3 Magicians
Juliana Rodriguez
|
11/07/2017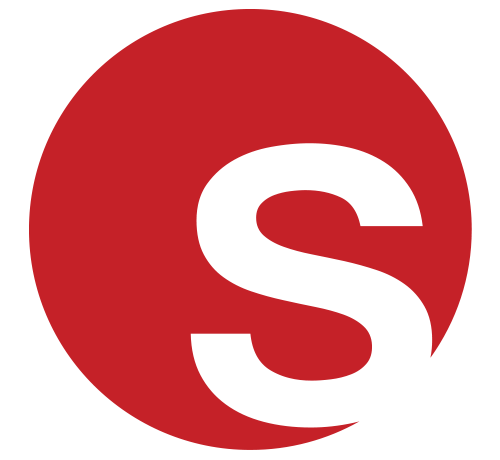 Exclusive Q&A with our fantastic Holland based street theatre company
Exclusive Q&A with our fantastic Holland based street theatre company
Grace Henley
|
02/02/2016