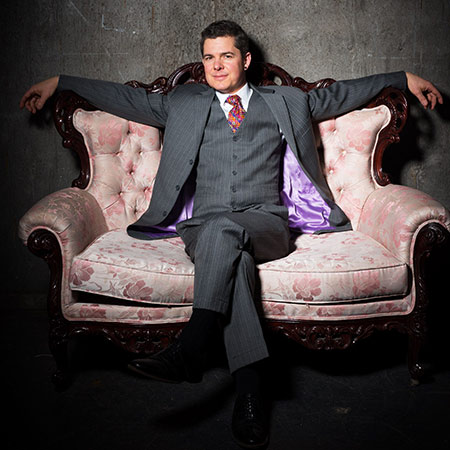 Magician Malcolm
Astonishing and entertaining magic inches away from you
Interactive and engaging, the magic often happens in your own hands
15 years experience performing in five countries on four continents
Stage show is a hilarious & mind-boggling mixture of sleight of hand magic
Based in Alberta, Canada & available to perform worldwide
Close up Magician
Magic doesn't get any better than this - astonishing and entertaining, and only inches away from you.  Interactive and engaging, the magic often happens in your own hands!
Watch as the impossible becomes suddenly, delightfully possible right before your eyes. through nothing but simple props, strong sleight of hand and misdirection.  Fantastic fun from a professional who loves his job!
Malcolm brings his award-winning skills to events including wedding receptions, corporate dinners, anniversary parties, trade shows, Christmas and Stampede parties, fundraisers, summer festivals, restaurants and pubs.
This is a superb way to break the ice among your guests, draw in spectators and leave everyone with vivid memories of a successful event they will be talking about for years to come.
Stage Magic
With over 15 years experience performing in five countries on four continents, Malcolm brings to his shows a hilarious and mind-boggling mixture of sleight of hand magic.  There are new tricks, classic tricks, feats of mental dexterity and more surprises than should reasonable fit inside a suitcase.
The shows are engaging and interactive, tailored to the event and the audience, and full of strong sleight of hand, misdirection and comedy.
Royal Bank of Scotland
Wood Gundy
Worley Parsons
Husky Oil
Shell Oil
Calgary Stampede
Calaway Park
Petroleum Club
Lougheed House
Avi Homes
and many more
" Malcolm is a natural. I have witnessed his magic many times in the past few years and every single time he blows my mind. Malcolm is caring, kind, funny, and an expert at what he does. I would recommend booking Malcolm to anyone when provided with an opportunity. Thank you Malcolm for being so great! "

Kristian Belliveau
" Malcolm is a real showman who is engaging and entertaining. Each time we watch Malcolm do a show it's not just tricks but an interesting story a kind of journey together as you see the trick come to life. And don't be surprised if he doesn't have another trick happening in the background that you can't figure out how he does it. We witness a new trick at each show and tonight was the finest. His Murder Box. Just wow! Wow done Malcolm. "

Doug Gunn
" I was recently at a Christmas party where Malcolm was the entertainment... What fun we all had! Malcolm brought nearly all the guests into the interactive act and had the room both amazed AND in stitches! Fantastic evening! I would DEFINITELY attend another perfomance :) "

Gillian Colborne
" Malcolm is genuinely fantastic at what he does, if you have any doubt about booking something like this for an event - don't, you won't have any regrets. Would highly recommend and hope to book him again soon. "

Emilie Hindle
" I was asked to plan a virtual networking event for clients and we all know how awkward it can get during these virtual events... i suggested we hire a magician and it turned out to be the best idea I've pitched to the group. Malcolm was very professional and entertaining. He ended up doing two shows (family friendly and adult) although we unexpectedly had some kids during the adult show as well, Malcolm accommodated everyone. He was also very engaging which is a must! Everyone of all ages thoroughly enjoyed his shows. I highly recommend him and will definitely be using him again. "

Dana Gaspar
" Malcolm gave a virtual performance for our College's New Student Orientation. He was engaging, funny and a great story teller. His slight of hand and mentalism had attendees filled with awe and wonder! Malcolm is definitely an amazing magician and performer. His ability to transfer his talent to a zoom environment without losing any of the shock or surprise that comes from witnessing a live performance is equally amazing. He was a great choice to entertain a large crowd! "

Kelty Christensen - Bow Valley College
" I've seen Malcolm perform in person and now, over Zoom online! I was blown away by how equally impressive his online platform was! Each trick/act/performance was always better than the last. I'm constantly just jaw agape wondering how he did that! "

Rita Reddy
" Was such a treat! I had a great time, the set was awesome and looked very professional. It was a great way to have a more enjoyable Zoom call then just hanging out with friends! Will forsure look into this again for any future birthdays or special events. "

Alexandra Bolton
IDEA ARTICLES RELATED TO Magician Malcolm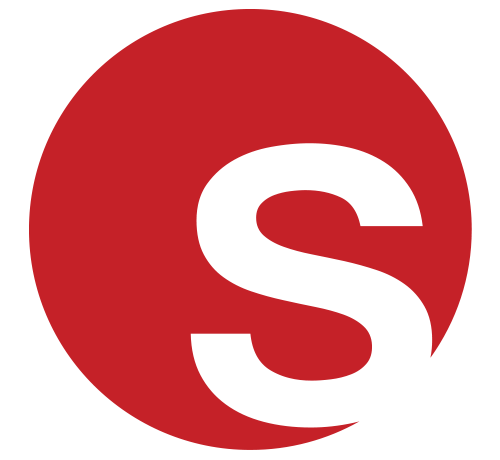 Luxury Children's Party Entertainment For That Special Occasion
Luxury Children's Party Entertainment For That Special Occasion
Grace Henley
|
17/09/2017