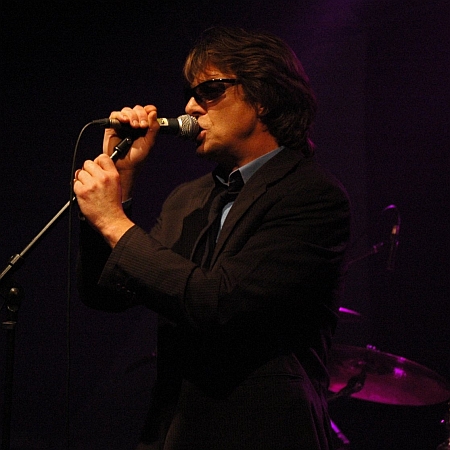 Male Vocalist Erwin
Prolific singer-songwriter with over 700 concerts and 100 original songs
Performed at over 30 cultural centers all over Belgium
Highly versatile covering jazz, blues, pop, rock, techno, dance music
Can perform as a soloist, alongside musicians or a Party DJ
Based in Belgium and available to perform at events worldwide
Male Vocalist Erwin PHOTOS
Belgian singer-songwriter Erwin is a veteran of over 700 concerts around the world. An international artist, he has performed in over 30 cultural centres in Belgium alone and is also the author of around 100 original songs spanning a wide range of genres.
His musical inclinations are varied, as he performs from an extensive repertoire including jazz, blues, folk, country, pop, rap, hip hop, techno and dance music. Blessed with a dynamic range, Erwin is at home singing his own compositions as well as rendering spirited covers of popular titles.
He can perform solo or alongside other musicians as well as with a DJ, and depending on event requirements he can completely tailor his shows to suit individual needs.
A lively entertainer and a passionate singer, he has constantly entertained in corporate venues, as well as in hotels, galleries, theatres, outdoor concerts and festivals. His love for music compels him to bring his best to any event, big and small.