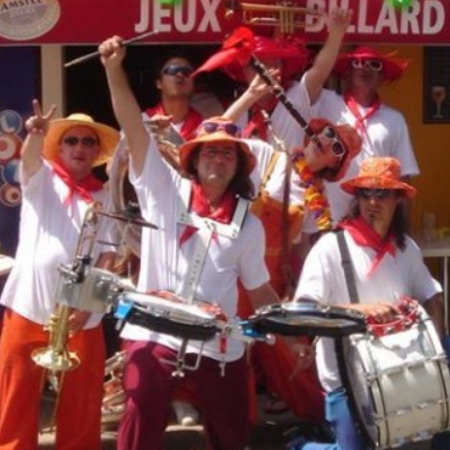 Marching Band France
All instruments combine for a mix of fun, spontaneity & funkiness
Exciting & interactive musical program that will engage audiences
Perfect for weddings, carnivals, birthdays, parades and festivals
Can include trumpet, saxophone, clarinet and percussion
Available to perform at events throughout France
Marching Band France PHOTOS
The sound of a marching band is one of the greatest unique sounds produced. Incorporate that with eye catching uniforms and you have a spectacular combination for any event. With a variety of line ups ranging from trumpet, saxophone, clarinet and percussion, this Marching band is in huge demand with weddings, Carnivals, birthdays, parades and festivals throughout France.
The experienced musicians performs a wide variety of music, combining all their instruments together in a fabulous mixing pot of fun, spontaneity and funkiness!
If you are looking for music for your wedding or corporate event, this South of France based Marching band will create an exciting and interactive musical program that will engage audiences both young and old.