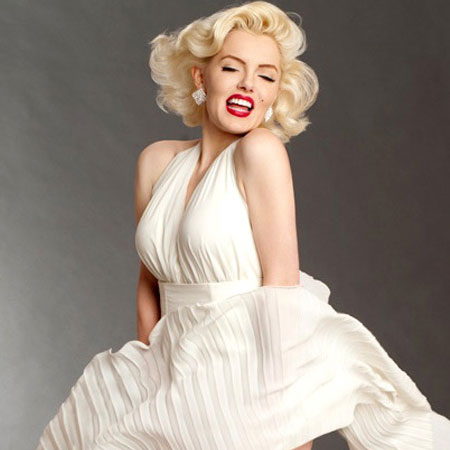 Marilyn Monroe Lookalike
Internationally renowned and multi award winning Marilyn Monroe lookalike
Starred as Marilyn Monroe in films, TV, theatre and for celebrity clientele
Performed happy birthday tribute to Eva Longoria and Sir Richard Branson
Appeared on TV worldwide including BBC, NBC, CBS and FOX
Based in London and worked all over the globe
Marilyn Monroe Lookalike PHOTOS
Suzie is known as one of the world's most famous lookalike and tribute artists to Marilyn Monroe. Suzie is in demand worldwide and is recognised as a leader in her field. Based in London, England but working all over the globe, she is regularly making appearances for high-end companies.
Multi award winning, Suzie has been a star of films, TV, commercials and theatre, portraying Marilyn Monroe in them at the highest level around the globe, including being endorsed by Marilyn's actual estate for the film and recent jewellery commercial for Marilyn Monroe's new line of jewels.
Suzie starred as the lead female as Marilyn in the 2010 film Italian film "Lo e Marilyn" (Me and Marilyn) which grossed  millions in its first opening weekend, even beating Disney's new Christmas Carol in the box office. Suzie was chosen to play Marilyn with the blessing of the Marilyn Monroe estate. Recently she has appeared in the critically acclaimed movie Blade Runner 2049.
Suzie sings live and her happy birthday tributes have been performed to Hollywood stars like Eva Longoria to Formula one legends Stirling moss and Mark Webber among others. Suzie also performed for Black eyed Peas singer Will.I.AM to launch his phone.  Suzie also stars in the award winning tribute / musical show "Stars in Concert" in, which has now run for 15 years around the world.
Suzie has appeared on TV worldwide including BBC, NBC, CBS, FOX including shows like "Come Dine With Me "(which she won), Weakest Link, Party wars, Pet nation, and news shows worldwide.  Advertising TV and Press campaigns worldwide for Pepsi, Stella Artois, Guinness, Citroen cars, nestle amongst others.
Suzie has been in publications across the world, including front covers. OK magazine, Vanity Fair, Harpers and Queen, LA times, Hollywood reporter, USED magazine fashion spread etc. modelling clothes by Prada , Donna Karen amongst others.
Parties and corporate events
Suzie is available for all party requirements and corporate events. Here she will stay in character, interact with your guests, have photos taken, present prizes, welcome on arrival or any other requirement that you or your client may have.
Promotions, adverts and photo shoots
Suzie is available for promotions at exhibitions, conferences, product launches, shows, store promotions or other events where attention is required for your product or company.
'Happy Birthday' or live singing performances
Make somebody's birthday one to remember with Marilyn singing "Happy Birthday" live to them. With a choice of costumes and live vocals, it will be the perfect gift.
Suzie sings some of Marilyn's most famous songs like "I wanna be loved by you", "Diamonds are a Girl's Best Friend", "My heart belongs to Daddy", in a show of up to 30 minutes duration. Live singing - no miming or 'lip synching'.
To find out more about how to book this act for your event contact our team of Entertainment Specialists.
Madonna
Simon Cowell
Damon Hill
Nicky Clarke
Personal Happy Birthday tributes include:
Sir Stirling Moss
John Frieda
Sir Dominic Cadbury
Formula One racing driver Mark Webber
Films
Who killed Marilyn Monroe?
Death by Excess
Louis Spence Showbiz
Celebrity Scissorhands
Identity with Donny Osmond
Outake TV
Weakest Link 2010 celebrity special
NBC (USA)
CBS (USA)
Adverts
Guinness
Telanor (Sweden)
National Lottery
Abrakebabra
Cristina (Italy
Celebrity Appearances
Kate Moss
Sir Richard Branson
Jude Law
Sir Richard Branson and son Sam
Frankie Dettori
The Duke of Richmond
Eva Longoria
Io E Marilyn Leonardo Pieraccioni (feature)
Back to Life
The Secret Map of Hollywood
TV
The Rory Bremner Show
The real extras
The Great Art Bubble
BBC Sky ITV news items
Pet Nation
The Today Show (USA)
Pepsi
Iberia Airlines
Citroen Cars
Heinz Pizza
Stella Artois (UK/USA)
Marilyn Monroe jewllery (usa)
Suzie has performed for & in the presence of many leading celebrities including:
" The evening at Le Gavroche was a great success. You got the tone of the evening exactly right. With your careful preparation, the audience felt they had Marilyn Monroe there in person. The chairman particularly enjoyed it. I wish you every success. "

Keith Mackrell, Vice Chairman, British Gas
" Marilyn would be proud - absolutely brilliant "

County Hall Gallery
" Suzie looks, sounds and sings like the original blonde bombshell Marilyn Monroe. "

London Evening Standard
" To Suzie - who brings Marilyn back to me wonderfully "

Stanley Rubin, Marilyn Monroe's producer on her film 'River of No Return'
" Dear Suzie, you are the best Marilyn ever "

Mickey Song, Marilyn Monroe's hairdresser, at JFK Happy Birthday night
" When Suzie walks through the door you don't just say that looks like Marilyn, you say that is Marilyn. Suzie is the absolute living double. Sitting opposite her is like finding yourself in a scene from Some Like It Hot. "

London magazine
IDEA ARTICLES RELATED TO Marilyn Monroe Lookalike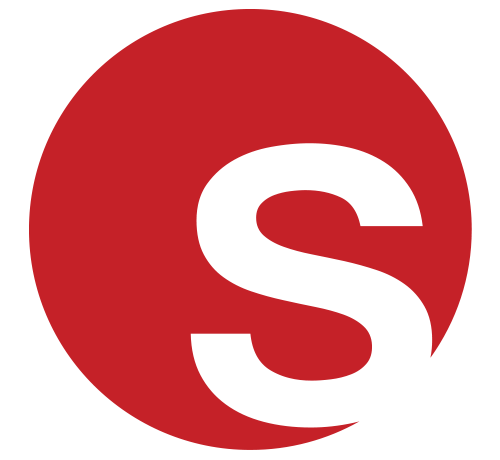 Our Most Popular Event Themes from 2018 and What to Expect for 2019
Our Most Popular Event Themes from 2018 and What to Expect for 2019
Juliana Rodriguez
|
19/10/2018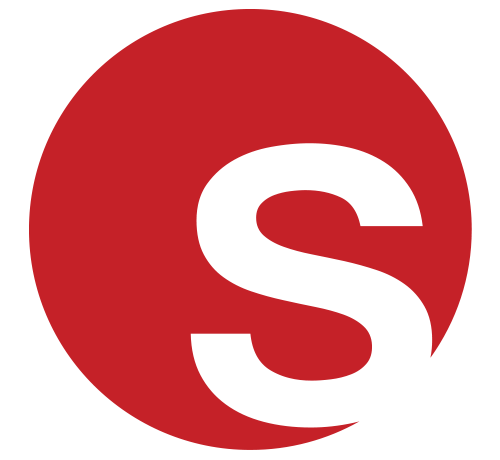 Exclusive Q&A with our fantastic Holland based street theatre company
Exclusive Q&A with our fantastic Holland based street theatre company
Grace Henley
|
02/02/2016