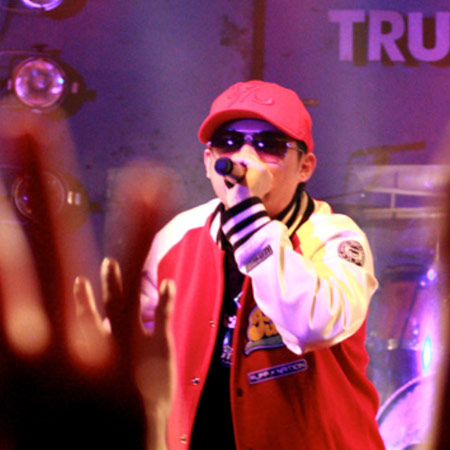 MC Davi
A multi talented and legendary MC and Freestyle Rapper
Known as being the true originator of rap in Asia
Performed with musical rap legends such as Snoop Dogg and Coolio
So fast at rapping that even subtitle machines cannot follow his speed
Based in Taiwan and available to perform at events worldwide
MC Davi is a multi talented and legendary MC and Freestyle Rapper from Taiwan, known as being the true originator of rap in Asia.
He can perform in both Chinese and English and is so fast at rapping that even subtitle machines cannot follow his speed!
His mega success has seen him perform with musical rap legends such as Snoop Dogg, Coolio, Naughty By Nature, Too Phat, Eve, Coco Lee and even Jay Chou wants to practice with him.
MC Davi is champion of Iron Mic Freestyle Championship 2005, and specialises in keyboard, drum, beat box, piano, harmonica, violin, mixing and MC/RAP.
He has toured in Mainland China and Taiwan many times performing his successful act and has hundrads of concert performances to his name.
He has also released two extremely successful group albums, one in 2004 and another 2012 and he is currently working on his solo album.
从南方吹来的烟
经过
末代饶舌歌手
梦想天堂
路
民声
说不出的话
乱七八糟
不会反光的眼泪
反省
有声的日记本
简单的歌
Fire
Certificated Hustle
金色阳光
暗器
那时光.HIGH
Art Of Battle
父子
他
千里之外(REMIX)
COPY CAT
:: 我家就是 KTV [共2首]
叶子 男人KTV
小萱加油
爱没你 流行
快来快来约我
懒惰的MC
呼哈
那年"沙滩"
纪念曲
看了盼了
TO MY BRO
PUMP IT UP
愛情傻瓜
BUT YOU
GET LOW
這首歌名叫什麼
暗器