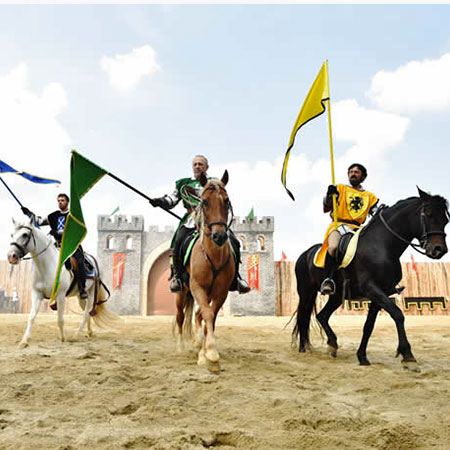 Medieval Stunt Show
Medieval themed act performed by talented horse stunt riders including award-winning specialists
Performances involve 'dragons', horses and other wild animals such as wolfdogs and hawks
Medieval Stunt Show can be performed in many languages including Romanian, English and French
The shows can be completely customisable for your medieval feast of family event
Based In Romania and available to perform at events all around the world
Medieval Stunt Show PHOTOS
Our Medieval Stunt Show is sure to leave an impact on all type of audiences regardless of age.  Designed to be enjoyed equally by adults and children, this medieval themed act will take viewers on a journey to the Middle Ages and to a fantasy world where dragons, kings and princesses are the main characters.
Animals do not lag behind. Well-trained and cared horses, wolfdogs and hawks are an essential part of this medieval themed act. They add realism to the show and play an important role in the storyline, especially horses, as they act as fearsome dragons.
Horses are also a major part of the show because they're used to carry out amazing trick riding by talented jockeys. High skilled horse stunt riders will perform a 70-minute show full of special effects and best of all: astonishing horseback riding tricks!
There are two preset shows to choose from as you can see by watching the videos above. However, a customised medieval themed act could be created especially for your event if desired. All the shows are based on fairytales, so do not be surprised by pot-bellied kings shouting orders, princesses is in trouble and knights giving a flower to ladies in the audience before going to battle.
An award-winning specialist is among this incredible team of horse stunt riders. They are also great actors who can perform this horse stunt act in many different languages including Romanian, English and French.
Especially suitable for medieval-inspired feasts, theme parks and family and children's events, this horse stunt act can be booked for performances at events all around the world. Our horse riding stunts have already dazzled audiences at events and festivals in Dubai, Lebanon and Israel, to name a few.
Bring the best of fantasy, fairytales and horse stunt riding to your upcoming celebration with this phenomenal Medieval Stunt Show.
Booking pot-bellied kings, beautiful princesses and courageous knights have never been so easy.
Contact us today and make your enquiry.
IDEA ARTICLES RELATED TO Medieval Stunt Show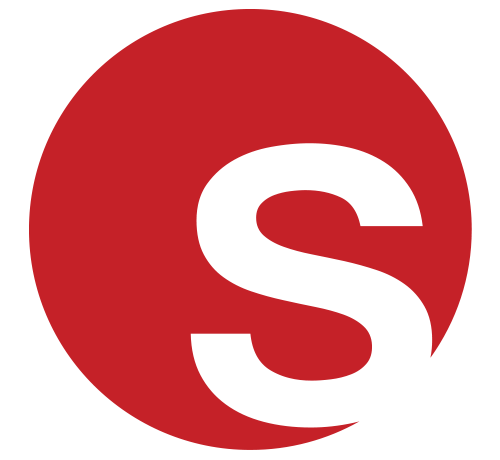 Our Most Popular Event Themes from 2018 and What to Expect for 2019
Our Most Popular Event Themes from 2018 and What to Expect for 2019
Juliana Rodriguez
|
19/10/2018