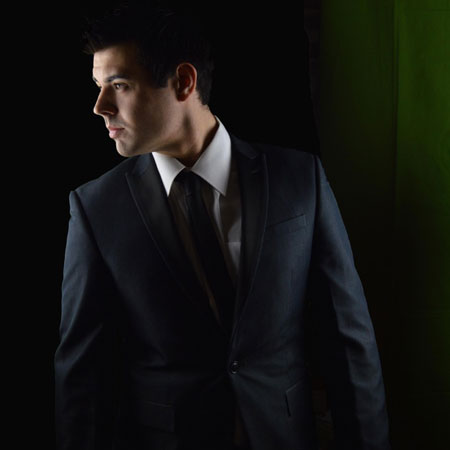 Modern Swing Singer
Amazing modern swing singer gives pop songs a retro twist
Expert music entertainer is a wonderful addition to any event
Previous clients include DHL, BBC, Unilever, Thistle Group and Best Western
Has over three hours of music tailorable to specific events
Based in Manchester and available for events all over the world
Our superb modern swing singer is a natural-born showman and expert entertainer who takes classic and modern pop songs and gives them a retro twist. Taking strong influences from the 1950s and 60s, our vintage swing singer transforms the backing tracks into upbeat swing music and delivers the vocals predominantly in the style of Elvis Presley. 
The modern swing singer's top class show is a treat for all audience types. Young generations will be familiar with lyrics to songs by Lady Gaga, Katy Perry, Maroon 5 and Take That, whilst older generations will feel the nostalgia of the swing music. The unique live performance unites all age groups into an irrisitable show that everyone loves. The show is very upbeat, family friendly and of such high quality our vintage swing singer receives much appraisal and regular bookings. 
The highly presentable, professional singer has over ten years in the music industry and been performing pop and swing music hybrid show since 2007 all over the world for private and corporate clients. Previous high end clients include DHL, Bourne Leisure, BBC, Merlin Group, Millennium Hotels, Unilever, Hydes, Enterprise Inn's, Punch Taverns, Lavender Group, Thistle Group and Best Western.
Our modern swing singer is a very versatile and professional singer who is easy to work with and requires very little in terms of set up. His very transportable equipment means he can perform almost anywhere with his backing tracks. He continuously adds to his repertoire and has over three hours of music which he can tailor to provide customised performances. For his swing music show he can add extra 1950s and 1960s classics upon request and has the option of adding live musicians. 
Contact our team of Entertainment Specialists to book pop songs in a swing music style. 
Back for Good - Take That
Born This Way - Lady Gaga
Call Me Maybe - Carley Rae Jepson
Candy Shop - 50 Cent
Chasing Cars - Snow Patrol
Crazy in Love - Beyonce
Don't Cha - Pussy Cat Dolls
Follow Me - Uncle Kracker
Hello - Martin Solving
Hey There Delilah - Plain White T's
Hot and Cold - Katy Perry
Lets Get Loud - Jennifer Lopez
Quit Playing Games with My Heart - Backstreet Boys
This Love - Maroon 5
Tick Tok - Ke$ha
Torn - Natalie Imbruglia
Umbrella - Rihanna
+ many many more
Angels - Robbie Williams
" The entertainment was great last night. You turned a normally quiet night into a crazy one! "

James - Landlord at The Cross Gate, Leeds
" Thank you so much again Jamie for last night! It was amazing and everyone had an amazing time! Thank you from the whole family "

Alice (Joint 18th Birthday and 30th Wedding Anniversary)
" A huge thanks for all your efforts last night. It was just brilliant - everyone had a wonderful time. I wouldn't hesitate to recommend you to others. "

Rosie (Birthday Celebration)