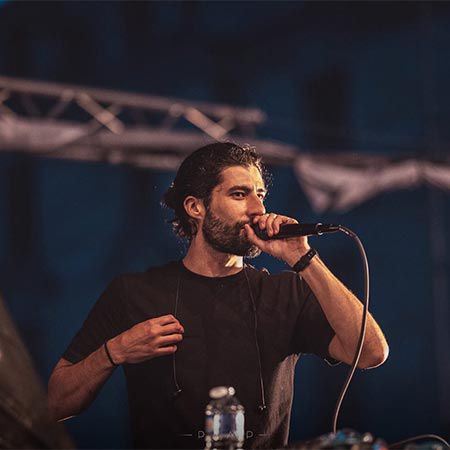 Mohamed Belkhir Beatboxer
He provides an eclectic mixture of music, ranging from rapping to classical operatic singing, making him stand out with this dynamic range of sound
Using a live loopstation, Mohamed is able to single-handedly create songs from their base components, giving your guests a unique show experience
He can create Middle Eastern instruments with his mouth, transforming traditional sounds into modern masterpieces, perfect for Arabic Fusion events
Mohamed's versatility allows him to adapt and customise the songs available to perform, working to adjust the act to be suitable for your events
Working alongside corporations such as Mazda and with charity organisations such as 'Penny Appeal', Mohamed is perfect to energise any occasion
Mohamed Belkhir Beatboxer PHOTOS
His performances mix up an astounding combination of live singing, beatboxing, and rapping into a musical cocktail, with the help of his loop station!
 
This Youtube sensation first found fame on the TV show 'The Voice' in France. He has over 847,000 subscribers on Youtube, 343,000 followers on Instagram and his videos have amassed over 50 million views and counting! 
He is not only a beatboxer and a looping artist but a skilled vocalist and won second place on 'The Voice France'.  This highly entertaining and captivating performer is sure to impress audiences who will love watching this amazing artist's own renditions of their favourite songs!