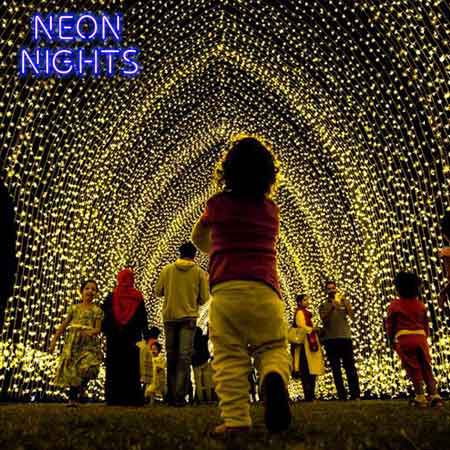 Neon Nights Light Installation
Our sought-after Neon Nights installation is an immersive experience that will attract visitors and bring your venue to life in spectacular fashion
Our neon light trail can be booked in its entirety and installed across various locations as a city-wide trail, great for attracting out-of-towners
The light trail includes iconic light sculptures that will draw public attention and scalable light installations that can be adapted to your site
You can hire this light show experience for a single location and let our professional team immerse guests in a beautiful, immersive neon landscape
Available for bookings worldwide, our light installations can also include roaming LED artists, pop-up performers and added light projection effects
Neon Nights Light Installation PHOTOS
What is Neon Nights?
Neon Nights is a multi-installation light trail that brings city streets and public spaces to life in magical and awe-inspiring ways.
Studded with stand-out, iconic structures that will draw public attention, several scalable installations adapt to the uniqueness of your site, entire enchanting landscapes and fill the air around you with wonder and magic.
The Themes
Starscape – an illuminated tunnel of individual stars whose multiple colours animate
Cathedral of Light – over 100,000 lights create an immersive cathedral-like tunnel
Will-O-The-Wisps – ideal for green spaces like parks, the Wisps are taken from folklore and gently illuminate paths and objects in different colours depending on the mood of these mischievous faeries
Storm of the Senses – A mesmerizing sky of icicles in swathes above guests' heads, this installation has to be experienced to appreciate its true impact.
Nautilus Forest
 – nature and precise geometry create an illuminated forest of spiralling trees. The branches of the forest ripple and pulse with colour.
The Vines – at 70 metres long, this breathtaking light installation contains LED balls housed in synthetic vines. Designed to be tactile, guests can move between the vines to a customised soundtrack
Tetra/Tetra Park – part of a 'scared geometry' found in nature, design and architecture, these glowing star tetrahedrons aim to inspire
The Lantern Trees – simple and timeless, these trees are fitted with golden, flickering lights inspired by old Victorian-style street lamps
Framed – able to be single or double-sided, Framed consists of squares that have been rotated and multiplied on a large scale. Each frame is controlled individually to create dramatic animated colour effects
Colour Cubed – set on a rotating based and lit from within by a single bright light, the cubes bright colours are projected onto its surroundings  in a kaleidoscope of colour
Rose Garden – set on 60cm stalks with up to 10,000 individual controllable flowers, this ever-changing rose garden works best in natural environments. They can be programmed to specific colour themes and even musical accompaniment
Spheric – with a thumping musical soundtrack, this 15-metre wide dome can be set over water or on a mirrored surface. Designed to be walked through, Spheric is a spectacular piece inside and out
The Tulips – created using pixel-mapped LED tape, these bright, bold flowers create mesmerising colour schemes
Pathway Wreaths – available as pathway or boulevard size, these 6m tall wreaths make perfect festive archways. Their LED tubes create different colours and patterns and each wreath is topped with a giant red bow
Shelter – a canopy of illuminated umbrellas each lit by a single bulb
Tic-Tac-Toe – the popular game played on a 12-metre high game board. Guest play via a touchscreen and the board animate moves with stunning effects
Chamber of Bells – a 180-degree canopy made of 700 LED below which illuminate in time to the Carol of the Bells soundtrack that plays as guests enter
Grid – step into this neon maze that changes colour as guests walk through it. Made of angled panels, Grid is designed to allow visitors to appreciate the sheer number of combinations of layers and lights
Kinetic Hues – based on the popular Colour Cubed, Kinetic Hues consists of 12 pillars that contain tungsten bulbs that rise and fall to create random patterns and colourful shadows
Families– up to  human figures are made of LED neon and arranged in different-sized groups, reflecting a strong sense of community and family

The Full Package 
Our Neon Nights light trail can be booked in its entirety and installed across your various spaces as a city-wide trail or installed as a continuous, immersive trail in a single location. Our dedicated professionals can assess sites, suggest the best areas for each sculpture, and handle all the logistics and installation of works. We provide on-site monitoring of each structure throughout the duration of the event and arrange opening night entertainment, PR stunts, and ongoing roaming entertainment in and around the installations for an enhanced experience.
You can book Neon Nights as a stand-alone light installation or team it with our fully customised soundscape that will compliment the whole immersive experience.
Single Installations
You can also hire any of Neon Night's sculptures* individually. All are available across the UK, Europe, Middle East, the US and internationally.
The Logistics 
Neon Nights is available internationally. We recommend a minimum lead-time of 4 months for the entire light trail.
Depending on availability, we can usually ship and install for a single light installation within 4-6 weeks, depending on availability and complexity of installation.
Please note: short turnarounds may require air freight, which comes at a higher cost; therefore we recommend leaving as much lead time as possible to guarantee ground shipping is viable within the timeframe.
Single installations can usually have site assessments completed remotely. However, for the full Neon Nights trail, our lead technicians will need to complete a site visit before installation to ensure the suitability of locations and technical requirements' suitability before delivery.
Idea Articles Related To Neon Nights Light Installation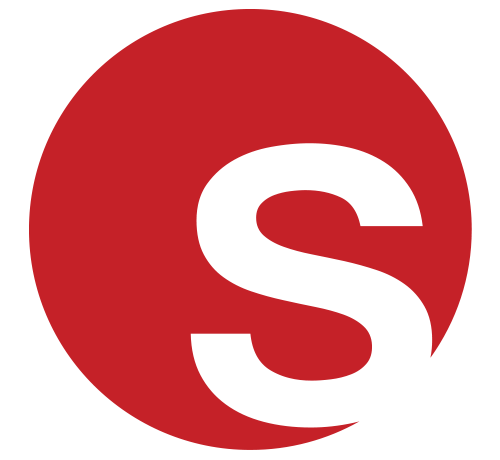 Christmas Crooners - Putting The Swing Into Christmas
Christmas Crooners - Putting The Swing Into Christmas
Grace Henley
|
02/12/2019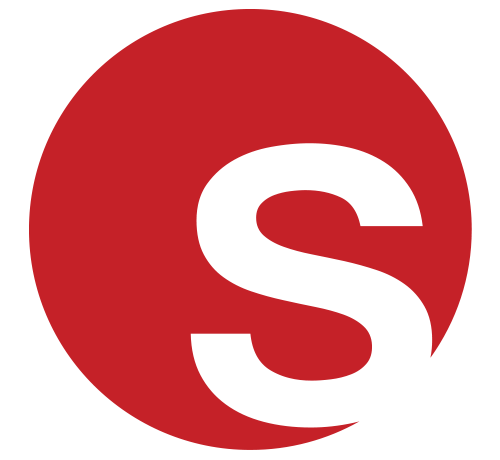 1940s Wartime Entertainment with a Sophisticated Christmas Twist
1940s Wartime Entertainment with a Sophisticated Christmas Twist
Grace Henley
|
01/11/2019