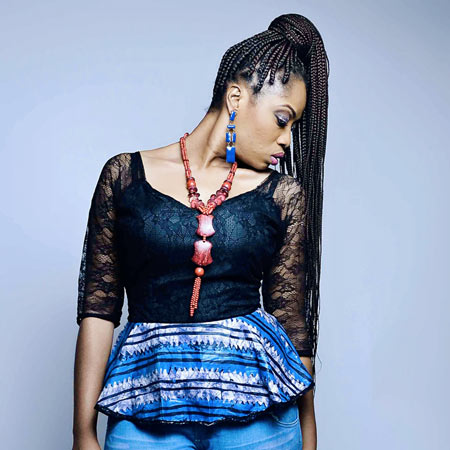 Nigerian Singer Lily
Brilliant and talented female vocalist showcasing a dynamic vocal range.
Skilled solo singer will perform her own brand of pop and soul.
Sensational live music show including a host of original material.
Perfect female singer for parties, receptions, weddings, gala dinners, etc.
Original artist available for booking throughout Nigeria and worldwide.
A fantastic live music show experience comprised of a highly skilled and talented female vocalist is what you will receive when you bring our female singer to your upcoming special event. Our remarkable solo singer will "wow" your guests with her original songs and on stage presence that is simply amazing, your guests are bound to fall head over heels for our original artist from start to finish of her live music performance. Delivering outstanding live music entertainment to your special occasion, our female singer is sure to create lasting memories and leave lasting impressions with ease. 
Our skilled female singer and solo singer is a highly versatile female vocalist who can quickly tailor her live music show experience to fit a variety of different event themes and styles, helping to further the creation of a fun filled immersive music experience that guests will not soon forget. Showcasing her latest single, "Bus Stop," our original artist will perform a variety of other original material that will keep your guests dancing for hours and feeling energized within seconds. Creating a first rate soundtrack for your upcoming social gathering, our solo singer will not disappoint. 
Demonstrating unique and passionate vocal ranges, our wonderful and dazzling female vocalist will supply your upcoming special event with a rich and dynamic soundscape experience as our performer infuses her own brand of pop and soul with her elegant and traditional lgbo dialect. An amazing live music entertainment experience that will help your social gathering stay in the spotlight for weeks to comes, our phenomenal solo singer is the perfect musical option for private parties, gala dinners, drink receptions, wedding receptions, theatre performances, corporate events, festivals, and much more.
Contact any of our helpful entertainment experts here at Scarlett Entertainment if you are interested in treating your guests to our sensational female vocalist and solo singer.