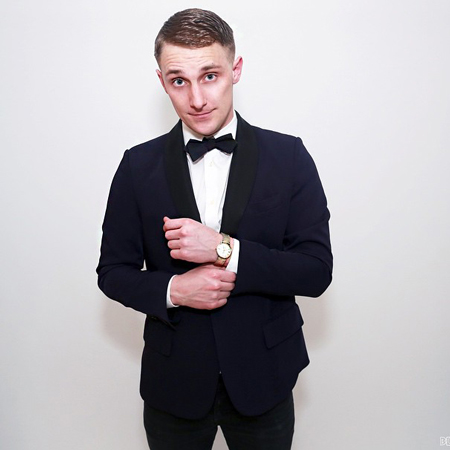 NYC DJ
Extremely versatile corporate event, club or wedding DJ that has over 10 years experience
Has performed at hundred of events for the likes of Amazon, GQ, and 50+ clubs around NYC and Brooklyn
Offers multiple customisable performance options either completely tailored or one of his popular mix styles
All his mixes are tried and tested in a club environment guaranteeing you'll have the best results
Based in New York and available throughout Brooklyn, Manhattan, NYC and the Hudson Valley
From his humble beginnings as an electroswing DJ to becoming a sought after New York wedding DJ as well as regularly performing at clubs and underground events, our NYC DJ has covered all grounds necessary to offer clients exactly what they need for their event. 
Established DJ in New York 
Our NYC DJ has been active in the city for over a decade performing at hundreds of events for high profile clients like Amazon, GQ and is the resident for Filibuster NYC, an underground event collective. Whether as a club or electroswing DJ he has also performed at over 50 clubs and venues around New York City and Brooklyn including Hotel Chantelle, the Williamsburg Hotel, Goldbar, VNYL, PhD, Freehold, Electric Room, City Winery and many others. 
Versatile Event DJ in NYC
Our NYC DJ works in both the corporate sector and clubs so knows how to apply himself to his audience. He is an active top 40, pop, hip-hop and dance music club DJ that makes people dance in any environment. If you are looking for an event DJ in New York, he is extremely flexible offering several options to suit you best 
Open Format - Ideal for most private events. He does quick mixing between a variety of genres and decades.
Feel Good Oldies - He has built up one of the largest collections of oldies remixes and DJ edits which he has renamed as Modern Classics.
Electroswing- As a tried and tested electroswing DJ sampling swing and jazz over house beats, he's performed at many fashion parties and lounges in New York
Wild & Free - breaking away from the norm by playing a range of soulful house music and world sounds to create a new vibe. 
Hire New York Wedding DJ 
Unlike many wedding DJs, his sets are club tested and clients don't have to worry about any of the gimmicky dance songs. The New York wedding DJ knows it is important to please different generations of guests all at once and therefore completely tailors his sets for each and every wedding and is happy to go ahead with any of the above options too. 
Serving events in Brooklyn, Manhattan, NYC and the Hudson Valley, contact us to book our NYC event DJ.