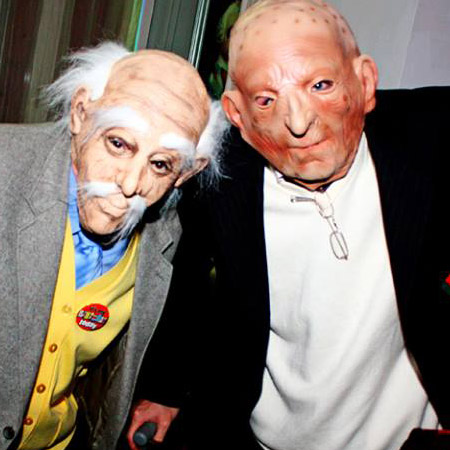 Old Men Mix & Mingle Act
Fun comedy act that will have guests laughing for hours upon hours.
Unusual old men roaming act will provide endless memories filled with cheer and joy.
A hilarious funny show featuring old men ready to mix and mingle.
Fun and engaging entertainment choice for private parties, corporate events, and more.
Hire roving performers to interact with guests across the UK and worldwide.
If you're looking for fun and unusual acts for your upcoming event then look no further than our hilarious old men mix and mingle comedy act. Our roving performers will take on the identities of two old men that includes various props including a shopping cart, medals, and humbugs to fully immerse your event in comedic gold putting on one of the best funny shows your guests will ever experience. Our engaging entertainment will see our two talented roving performers display various skits that include a hilarious fight routine, teasing, and even dancing with guests. Our mix and mingle experts will be the talk of your event as they keep the laughs rolling for hours.
A hilarious funny show that is sure to captivate guests at any size events. Our skilled performers have years of experience putting on street comedy acts at various city centres, and are always a delight to see in person. Our engaging entertainment performance will help guests create unforgettable memories as our old men duo are hugely popular when it comes to photo opportunities as they pose in character displaying their lifelike mannerisms, stunning masks and believable costumes. This unusual act will fit within the guidelines of most themes and can be adapted depending on your events requirements.
A hilarious duo of roving performers that will engage audiences in a hilarious emotional experience created by stark humour and conversation, our unusual acts will bring fun to your event and is the ideal entertainment choice for club nights, private parties, street parades, corporate events, and many more. 
If you're interested in booking our hilarious old men mix and mingle act for your next event or gathering, get in contact with any of our lovely Scarlett Entertainment team members today to ensure you finalise your booking choice and lock in our hilarious comedy act.