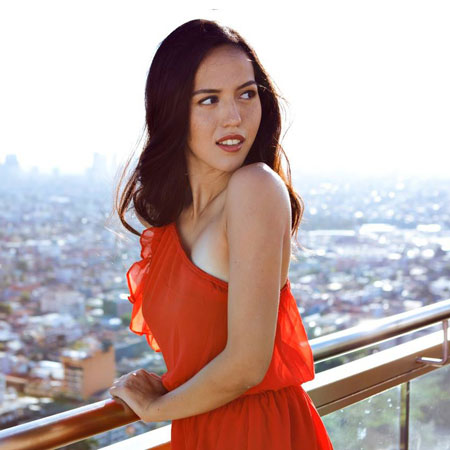 One Woman Opera Show Asia
Asia's fast rising soprano star this one woman opera show Asia dazzles audiences from all over the world
With over 50,000 hits on her YouTube channel this classically trained Filipino-Canadian singer brings a pop twist to classical music
A one woman show that features favourites from Nessun Dorma to Time to Say Goodbye as well as rock, pop and jazz hits
A cruise ship entertainer and international soprano who boasts an exciting performance is perfect for all occasions
Based in Asia and available for worldwide bookings
One Woman Opera Show Asia PHOTOS
This one woman opera show Asia boasts an outstanding performance from one of Asia's fast rising soprano stars. Dazzling audiences all over the world with her power house performances, our classically trained Filipino-Canadian singer brings a new sense of vibrancy to the stage as she fuses popular music with classical favourites. 
With over 50,000 hits on her YouTube channel our performer is also the featured Soprano in Princess Cruise Lines' acclaimed production 'Bravo'. 
In her one woman show The Diva, our soprano performs an eclectic mix of firm favourites from Nessun Dorma to Time to Say Goodbye as well as performing her own special take on some of the greatest rock, pop and jazz hits. 
Thrilling audiences worldwide with her outstanding ability to hit impossible notes she tackles the famously 'unsingable' aria from the film, The Fifth Element. 
Previously a member of Asia's premiere classical crossover trio, the group appeared on numerous television shows, print publications and movies throughout the Philippines. Performing in showcases for the Canadian Prime Minister as well as Philippine president Aquino, the World Economic Forum and the Association of South East Asian Nations. 
Having graduated top honours with a Bachelor of Music, Major in Voice from the University of the Philippines, our soprano has performed in New York City as a featured soloist at the Time Warner Center and Philippine Independence Day Ball. 
A one woman show that is perfect for cruise liners, corporate events, private parties, gala dinners and major showcases, our soprano boasts a thrilling show that brings elegance and sophistication to every event. 
To book our One Woman Opera Show Asia or for more information, contact our Entertainment Specialists.