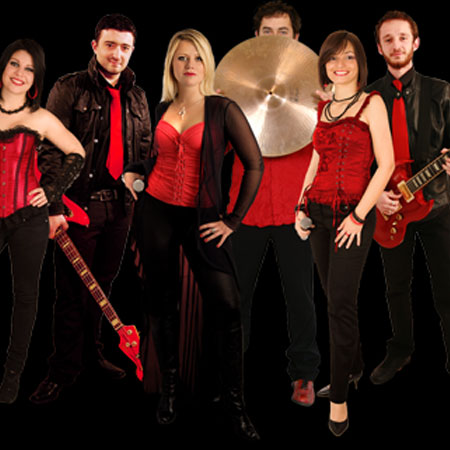 Party Band: UFO
Fantastic party covers band available with up to 6 vocalists
Huge repertoire of over 400 songs from chart hits to party music
International music available - large range of French & Oriental songs
Can provide state of the art sound & light equipment
Based in Lyon France and available to perform Worldwide
One of our most in demand Party Bands for events and weddings in France and across Europe.   They are a seven piece international band with 3 lead female vocalists. 
With a huge repertoire of over 400 songs, this band know how to get the party started!  From the latest Top 40 chart material to Rock to Reggae.  They can perform in English but also have a large French and Oriental repertoire of songs
They provide state of the art equipment and a high quality service.  Perfect for gala events, balls, concerts, dinner and dance, corporate events and weddings.
If you are looking for a fantastic band to perform at your corporate event or wedding in France then look no further and contact us today!  More videos available- please contact us.
Addictions!
Superbus Alejandro
Lady Gaga All summer long
Kid Rock Alors on danse
Stromae Amazing
Inna Bad romance
Lady Gaga Barbra Streisand
Duck Sauce Break your heart
Taio Cruz Caligornia gurls
Katy Perry feat Snoop Dogg Celebration
Madonna Cry for you
September Fever
Cascada Firework
Katy Perry Funhouse
Pink Gettin over you
David Guetta feat Fergie and Chris Willis Heavy cross
The Gossip Hello
Martin Solveig I gotta feeling
Black eyed peas I know you want me
Pitbull I'm yours
Jason Mraz If i were a boy
Beyonce J'aimerais tellement
Jena Lee Jai Ho
Pussycat Dolls Je danse
Jenifer Je veux tout
Ariane Moffart Juneburg
Robert Francis Know your ennemy
Greenday Loba (She wolf)
Shakira Loca Loca
Shakira Love game
Lady gaga Lucky
Jason Mraz Mamma do
Pixie Lott Même pas fatigué
Magic System feat Khaled Memories
David guetta feat Kid Kudy No superstar
Remady Nothing else I can say (Hey hey)
Lady Gaga One love
David Guetta Feat Estelle Only Girl
Rihanna Oui mais non
Mylène Farmer Pas besoin de toi
Joyce Jonathan Poker face
Lady Gaga Rain
Mika Raise your Glass
Pink Release me
Agnès Carlsson Russian roulette
Rihanna Sexy bitch
David Guetta feat Akon Show me love
Steve Angello Si tu n'étais plus là
Sherifa Luna Si tu savais
Shym Sing for you
Tracy Chapman So what
Pink Somewhere over the rainbow
Reprise de Iz Stereo Love
Edward Maya Sunday with a flu
Yodelice Sweet about me
Gabriella Cilmi Telephones
Lady Gaga feat Beyonce The boys does nothing
Alesha Dixon The way I are
Timbaland feat Keri Hilson & Fatman Scoop Tik Tok
Kesha Time of my life
Black eyed peas Toc toc
Quentin Mossiman Toi + Moi
Grégoire Un rayon d'soleil
William Baldé Warwick Avenue
Duffy We no speak Americano
Yolanda be cool What is love
Klass 2K9 When love takes over
David Guetta feat Kelly Rowland You found me
The Fray
French Songs
4 murs et 1 toit
Benabar A contre-courant
Alizée Aimer jusqu'à l'impossible
Tina Arena Assis par terre
Louisy Joseph Au paradis
De Palmas Aux arbres citoyens
Yannick Noah Berlin
Christophe Willem Ca marche
Le Roi Soleil Caravane
Raphaël Ce silence
Natasha St Pier Comme toi
Najoua Belyzel Comme un Hic
Jenifer Danser encore
Calogero De temps en temps
Grégory Lemarchal Déjeuner en paix
Stéphan Eicher Désolé pour hier soir
Tryo Dis moi que l'amour
Marc Lavoine / Bambou Divine Ydille
Vanessa Paradis Double Je
Christophe Willem Elle habite ici
De Palmas Elu Produit de l'année
Christophe Willem Entends-tu le Monde
Tina Arena Et l'on n'y peut rien
Jean-Jacques Goldman Fan
Pascal Obispo Gabriel
Najoua Belyzel J'en ai marre
Alizée J'traine des pieds
Olivia Ruiz Je ferme les yeux
Najoua Belyzel Je m'appelle Bagdad
Tina Arena Je me sens si seul
Marc Lavoine Je ne suis pas un héros
Star Academy (Daniel Balavoine) Juste avant toi
Anggun La réalité
Amadou & Mariam Le Dîner
Bénabar Le Miroir
Chimène Badi Le saut de l'ange
Calogero Le souvenir de ce jour
Jenifer Ma liberté de penser
Florent Pagny Méfie-toi de moi
Hélène Segara Moi Lolita
Alizée Mourir demain
Pascal Obispo & Natasha St Pier Musique
Star Academy (France Gall) On s'attache
Christophe Maé Paris latino
Stars Academy (Bandolero) Parle à ma main
Fatal Bazooka feat. Yelle Peut être une angine
Anaïs Quelque-part
Sherifa Luna Serre-moi
Jenifer Si c'est une île
Jenifer Sobri
Leslie Sur un air latino
Lorie Tant que j'existerai
Natasha St-Pier Tellement Beau
Chimène Badi Toute seule
Lorie Tu trouveras
Natasha St Pier Une femme avec une femme
Saya
International Songs
A dios le pido
Juanes Ain't no other man
Christina Aguilera Bad day
Daniel Powter Because I got high
Afroman Beggin
Madcon Big big world
Emilia ça m'énerve
Helmut Fritz Chihuahua
DJ Bobo Come Along
Titiyo Disturbia
Rihanna Everybody needs somebody to love
Blues Brothers Feel
Robbie Williams Gimme more
Britney Spears Hips don't lie
Shakira & Wyclef Jean Hot N cold
Kate Perry I kissed a girl
Kate Perry I want to break free
Queen I'm alive
Céline Dion In the morning
Gwen Stefani Io so che tu (Ecris l'histoire)
Davide Esposito It's raining men
Geri Halliwell Just dance
Lady gaga feat Akon La Bamba
Star Academy La camisa negra
Juanes La isla bonita
Mad House Live is life
Opus Lonely
Akon Love today
Mika Mambo no 5
Lou Bega Mercy  |  Duffy Morenita
Upa Dance Rejection
Martin Solveig Relax Take It Easy
Mika Rise Up
Yves Larock Same Mistake
James Blunt Slipping Away
Mylène Farmer & Moby The Sweet Escape
Gwen Stefani Toxic
Britney Spears
Ballads
A Fleur de toi
Vitaa All Good Things
Nelly Furtado Aller plus haut
Tina Arena I try
Macy Gray Calling you (Bagdad Cafe)
Jevetta Steel Caruso
Lucio Dalla Con te partiro
Andrea Bocelli Donne-moi le temps
Jenifer Elle
Mélissa M Elle danse seule
De Palmas Entre nous
Chimène Badi Et dans 150 ans
Raphaël From this moment on
Shania Twain Hallelujah
Jeff Buckley Hello
Lionel Richie Here with me
Dido Hurt
Christina Aguilera Apologize
Timbaland I will always love you
Whitney Houston If I ain't got you
Alicia Keys Immortelle
Lara Fabian J'attends l'amour
Jenifer J'en rêve encore
De Palmas J'y crois encore
Lara Fabian Je n'ai que mon âme
Natasha Saint Pier Je ne veux qu'elle
Marc Lavoine & Claire Keim Je vais te chercher
Chimène Badi Je viens du sud
Chimène Badi L'amour est un soleil
Hélène Ségara L'envie d'aimer
Daniel Levi (Les Dix Commandements) La neige au Sahara
Anggun La peine maximum
Les Dix Commandements La prétention de rien
Pascal Obispo La solitudine
Laura Pausini Le dilemme
Ginie Line (Les Dix Commandements) Le droit à l'erreur
Amel Bent Le Sourire
Emmanuel Moire Listen to your heart
DHT & Edmee Ma religion dans son regard
Johnny Hallyday Millésime
Pascal Obispo Mon essentiel
Le Roi Soleil Ne retiens pas tes larmes
Amel Bent On a tous le droit
Liane Foly On n'oublie jamais rien on vit avec
Hélène Ségara & Laura Pausini Pour que tu m'aimes encore
Céline Dion Purple rain
Prince Quand on cherche l'amour
Natasha St Pier Rio Grande
Eddy Mitchell Si j'étais un homme
Diane Tell Si seulement je pouvais lui manquer
Calogero Sous le vent
Garou & Céline Dion Tant que c'est toi
Natasha St Pier Ti amo (Rien que des mots)
Umberto Tozzi & Lena Ka Tout
Lara Fabian Tu es mon autre
Lara Fabian & Maurane Tu n'es plus là
Amel Bent Turn around (Si demain)
Kareen Anton & Bonnie Tyler Un ange frappe à ma porte
Natasha St Pier Underneath your clothes
Shakira Vivo per lei
Hélène Ségara & Andrea Bocelli White flag
Dido Without you
Mariah Carey You're still the one
Shania Twain
DANCE / TECHNO
Blame it on the boogie
Jackson five Boogie wonderland
Earth Wind and Fire Born to be alive
Patrick Hernandez Can't take my eyes off of you
Boys Town Gang Celebration
Kool and the Gang Chacun fait ce qui lui plaît
Chagrin d'amour Daddy cool
Boney M Fame
Irène Cara Funky town
Lipps Gimme ! Gimme ! Gimme !
Abba Good times
Chic Holiday
Madona I will survive
Gloria Gaynor Just an illusion
Imagination La salsa du démon
Le Grand Orchestre Du Splendid Ladies' night
Kool And The Gang Le freak
Chic Le jerk
Thierry Hazard Les démons de minuit
Images Les sunlights des tropiques
Gilbert Montagné Let's all chant
Michael Zager Band Macumba
Jean Pierre Mader Maniac
Michael Sembello Marcia baïla
Rita Mitsouko My first my last my everything
Barry white Night fever
Bee Gees Nuit de folie
Début De Soirée On va s'aimer
Gilbert Montagné Partenaire particulier
Partenaire Particulier Plus près des étoiles
Gold Relax
Frankie Goes To Hollywood Self control
Laura Branigan September
Earth Wind and Fire She's fresh
Kool and the Gang Superstition
Stevie Wonder Tropique
Muriel Dacq Venus
Bananarama Voyage voyage
Desirless YMCA
Village People You make me feel
Sylvester
POP ROCK / HARD ROCK
(Another brick in) The wall
Pink Floyd 3 nuits par semaine
Indochine Allumer le feu
Johnny Hallyday Antisocial
Trust Are you gonna be my girl
Jet Are you gonna go my way
Lenny Kravitz Bring me to life
Evanescence Butterfly
Superbus C'est comme ça
Rita Mitsouko It's my life
No Doubt Cendrillon
Téléphone Comme des connards
Les Conards (Michael Youn & Co) Decode
Paramore Deeper underground
Jamiroquai Durch Den Monsun
Tokio Hotel Enjoy the silence
Depeche Mode & Linkin Park Gimme all your lovin'
ZZ Top Highway to hell
AC/DC Hygiaphone
Téléphone I love rock'n'roll
Joan Jett & The Blackhearts In the shadows
The Rasmus Ca c'est vraiment toi
Téléphone J't'emmène au vent
Louise Attaque Killing iin the name of
Rage against the machine L'aventurier
Indochine La manivelle
Wazoo Lambe an dro
Matmatah Le chemin
Kyo & Sita Lola
Superbus Long train runnin'
The Doobie Brothers Medley
Jean-Jacques Goldman Mon coeur mon amour
Anaïs Money for nothing
Dire Straits Objection (Tango)
Shakira Radio now
Superbus Should I stay or should I go
The Clash Smells like teen spirit
Nirvana Smoke on the water
Deep Purple Smooth
Carlos Santana Travel the world
Superbus Tripping
Robbie Williams U Ur Hand
Pink Un autre monde
Téléphone Under pressure
Queen & Bowie Walk this way
Aerosmith We will rock you
Queen (remix Evian) Who Knew
Pink Whole Lotta love
Led zeppelin Zombie
The Cranberries
REGGAE
Femme libérée
Cookie Dingler Is this love
Bob Marley Kingston Town
UB40 Les lionnes
Yannick Noah No woman no cry
Bob Marley Plantation
Kana Red red wine
UB40 Reggae night
Jimmy Cliff San ou (La rivière)
Dezil' Tout le bonheur du monde
Sinsemilia Walking on the moon
Police
70'S / 60'S / 50'S
(I can't get no) Satisfaction
The Rolling Stones Belles belles belles
Claude François Blue suede shoes
Carl Perkins Europa
Carlos Santana Everybody need somebody
Blues Brothers Hey Joe
Jimi Hendrix Hotel California
Eagles Johnny B. Goode
Chuck Berry Just a gigolo
Louis Prima La bamba
Ritchie Valens La leçon de twist
Les Chaussettes Noires Les cactus
Jacques Dutronc Les vieux mariés
Michel Sardou Let's twist again
Chubby Checker My baby just cares
Nina Simone Oye como va
Carlos Santana Pas de boogie-woogie
Eddy Mitchell Rock around the clock
Bill Haley Scoubidou
Sacha Distel
ORIENTAL
Alabina
Alabina Balbeli Oto
Kobi Peretz Harramt Ahibbak
Z-ARABIC-WARDA Hatikva
Hymne Israëlien Hava Naguila
Rika Zaraï Le café des délices
Patrick BRUEL Le mendiant de l'amour
Enrico Macias Medley Hora
Tradionnels Yiddich Meldey Anniversaire
Tradionnels Yiddich Salma Ya Salama
Dalida Ya Rayah
Rachid Taha
COCKTAIL / BRUNCH / LOUNGE / 100% ACOUSTIC
1234
Feist Ain't no sunshine
Eva Cassidy Allô le monde
Pauline Autumn leaves (Les feuilles mortes)
Chet Baker Ayo technology
Millow Big black horse and the cherry tree
KT Tunstall Billie Jean
Mickael Jackson Comme des enfants
Coeur de pirate Crazy
Gnarls Barkley Cry cry
Oceana Dans la chaleur des nuits de pleine lune
Pauline Croze Dingue dingue
Christophe Maé Fever
Ella Fitzgerald freed from desire
Gala Hand in my pocket
Alanis Morissette I'm yours
Jason Mraz Il y a
Vanessa Paradis Imagine one day
Grace Je veux
Zaz Je veux tout
Ariane Moffart Jungle drum
Amelia Torrini L'homme de la situation
Amandine Bourgeois La voix des sages
Yannick Noah Like a hobo
Charlie Winston Moonlight shadow
Mike Oldfield My baby just cares for me
Nina Simone New Soul
Yael NaÏm Non non non non
Camelia Jordana Numb
Linkin Park One of us
Joan Osborne Parce qu'on vient de loin
Corneille Radio song
Superbus Rehab
Amy Winehouse Right now (nananana)
Akon Roxanne
Police Sitting on the dock of the bay
Pearl Jam Stand by me
Ben E. King Starlight
Superman lover Summertime
Billie Holiday Sunday with a flu
Yodelice Sweet about me
Gabriella Cilmi Sweet home Alabama
Kid Rock Talkin'bout revolution
Tracy Chapman The girl from Ipanema
Astrud & Joao Gilberto / Stan Getz This is the life
Amy MacDonald Toi + Moi
Grégoire Too long
Yaël Naïm Torn
Nathalie Imbruglia Walk away
Ben Harper What hurts the most
Cascada What is love
Haddaway What's up
4 non blondes You gotta be
Des'ree
RETRO
Adios muchachos
Sanders Adios Sevilla
Tony Murena Ah ! Le petit vin blanc
Lina Margy Beer barrel polka
Marche Besame Muncho
Consuelo Velasquez Bucaro
Emile Noblot Coplas
J. Mostazo Dans les rues de Rome
Dany Brillant Domino
Louis Ferrah E viva Espana
Paso-Doble Emmenez moi
Charles Aznavour Etoile des neiges
Valse Gaillardo
Emile Noblot Indifférence
Valse J'ai deux amours
Joséphine Baker J'attendrai
Rina Ketty L'accordéoniste
Edith Piaf La chatte à la voisine
Chocolat's La foule
Edith Piaf La java bleue
Vincent Scotto La plus bath des javas
Georgius La romance de Paris
Charles Trénet La vie en rose
Edith Piaf Le p'tit bal du samedi soir
Java Le plus beau tango du monde
Alibert Le retour des hirondelles
Valse Medley Tropical
La Compagnie Créole Henri Salvador Mon amant de St Jean
Patrick Bruel / Lina Margy Mon manège à moi
Edith Piaf Non je ne regrette rien
Edith Piaf Olé toréro !
Francis Lopez Padam padam
Edith Piaf Poema
Tango Que bonita eres
El Chato Sous les ponts de Paris
Valse Viva Espana
Adèle Taffetas Volare
Gipsy Kings
80' S / DISCO / FUNCK
IDEA ARTICLES RELATED TO Party Band: UFO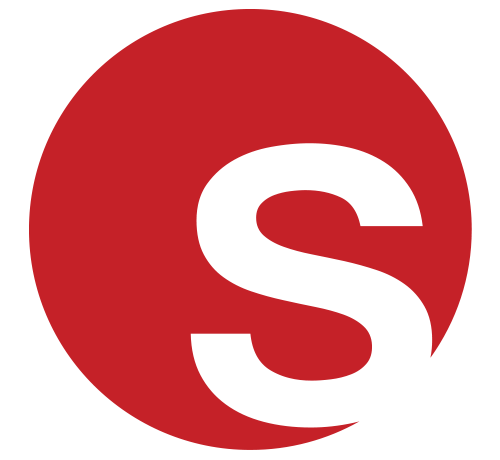 Top UK Bands & Live Music To Book This Summer
Top UK Bands & Live Music Ideas for Summer Events
Grace Henley
|
11/05/2021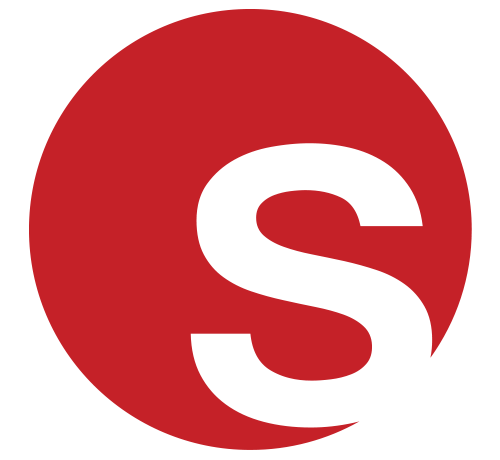 How to Surprise Millennials and Draw Social Influencers to Your Event Using Experiences
How to Surprise Millennials and Draw Social Influencers to Your Event Using Experiences
Grace Henley
|
12/10/2018