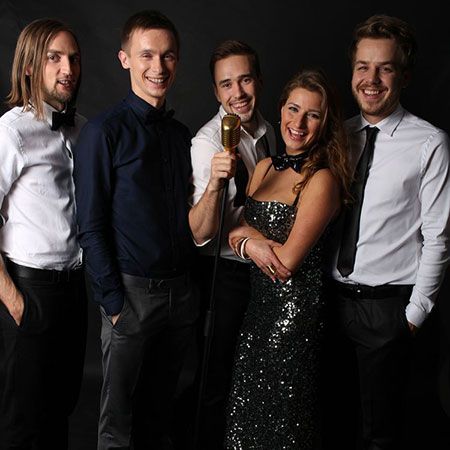 Party Covers Band Prague
Award winning musicians will bring energy and ambience to any occasion
Fantastic repertoire of hits from the 60s to present day
Sing in Russian, English, Czech and Italian
Past clients include Apple Love, Rehau, Novikov, Sazka & many more
Based in Prague and available to perform at events worldwide
Party Covers Band Prague PHOTOS
Our excellent Prague-based party covers band are the perfect addition to your event, bringing with them energy, passion and professionalism wherever they perform. Comprised of both a male and a female vocalist, a drummer, guitarist, bassist and saxophonist, the band provide the ideal soundtrack to any occasion.
With a vast repertoire featuring hits from pop, rock, funk, jazz, R&B, soul, dance and disco genres, the band are sure to appeal to the masses, and can perform as either ambient background music or as an energetic party band.
Professional musicians dedicated to meeting their clients' needs, they can cater to requests and adjust their setlist to suit. They also offer bandeoke as part of their set or a Great Gatsby themed show with ballet dancers.
Adele - Rolling in the deep
Amelia Lily - You bring me joy
Beyonce - At last
Black Eyed Peas - Lets get it started
Britney Spears - Toxic
Chris Isaac - Wicked game
Dido - Thank you
Everything but the girl - I didn't know i was looking love
Fragma - Toca's miracle
Gloria Gaynor - I will survive
Jamiroquai - Runaway
Katie Melua - 9 million bicycles
Kool and the Gang - Celebration
Maroon 5 feat. Christina Aguilera - Moves like Jagger
Michael Jackson - Billie Jean
Moloko - Sing it back
Ricky Martin - Livin' la Vida Loca
Rihanna - Umbrella
Robert Palmer - Simply irresistible
Sam Brown - Stop
Sting - Shape of my heart
The Pointed Sisters - Im so excited
Tina Turner - Simply the best
U2 - Vertigo
Владимир Пресняков - Стюардесса по имени Жанна
Градусы - Голая
Сливки - Куда уходит детство
Браво - Московский бит
Ёлка - На большом воздушном шаре
Вера Брежнева - Реальная жизнь
Кристина Орбакайте - Я тебя подожду
Zdob si Zdub - Видели ночь
Братья Грим - Ресницы
Леонид Агутин и Анжелика Варум - Все в твоих руках
Серебро - Мама Люба
Ёлка - Прованс
Блестящие - За 4 моря
Земфира - Почему
Машина времени - Поворот
Мираж - Музыка нас связала
Эдита Пьеха - Сосед
Звери - Все только начинается
Ласковый май - Белые розы
Фристайл - Ах, какая женщина
Сливки - Venus
Глюкоза - Танцуй, Россия
All Saints - Lady Marmalade
Amy Winehouse - Rehab
Beyonce - Crazy in love
Bon Jovi - Its' my life
Carly Rae Jepsen - Call me maybe
Daft Punk feat. Pharell Williams - Get lucky
Duffy - Mercy
Fergie - Little party never killed nobody
Frank Sinatra - My way
Jamiroquai - Cosmic girl
Jamiroquai - Tullulah
Katy Perry - Fireworks
Maroon 5 - This love
Michael Jackson - Beat it
Modjo - Lady
Norah Jones - Don't know why
Rihanna - S'n'M
Robbie Williams - Feel
Sade - Smooth operator
Shocking Blue - Venus
The Beatles - Michell
The Rembrands - I'll be there for you
Tom Jones - Sex bomb
Валерий Сюткин - 7000 тысяч над землей
Иван Дорн - Ненавижу
Максим Леонидов - Девочка-видение
Леприконсы - Хали-гали
Тимур Родригес и Ани Лорак - Увлечение
Елена Ваенга - Курю
Аида Ведищева - Где-то на белом свете
Алла Пугачёва - Ты
Лайма Вайкуле - Еще не вечер
Алёна Свиридова - Моряк
Браво - Будь со мной
Браво - Любите, девушки
Юрий Антонов - Летящей походкой
Hi-Fi - Про лето (Бумеранг)
Натали - О боже, какой мужчина
Настя Каменских - Хуторянка
Uma2rmaH - Ума Турман
Город 312 - Останусь
Григорий Лепс - Рюмка водки
ВиаГра - Не оставляй меня, любимый
Полина Гагарина - Спектакль окончен
Игорь Корнелюк - Город, которого нет
Потап и Настя Каменских - Чумачечая весна
IDEA ARTICLES RELATED TO Party Covers Band Prague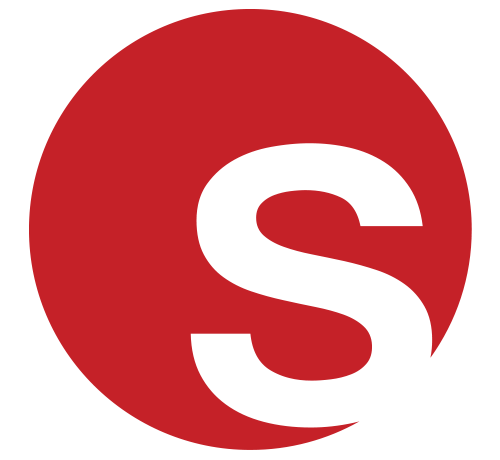 Top UK Bands & Live Music To Book This Summer
Top UK Bands & Live Music Ideas for Summer Events
Grace Henley
|
11/05/2021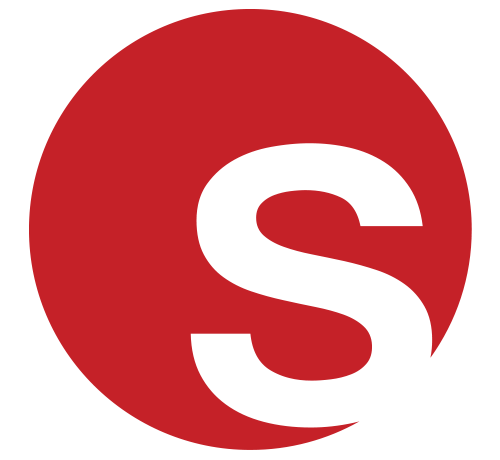 How to Surprise Millennials and Draw Social Influencers to Your Event Using Experiences
How to Surprise Millennials and Draw Social Influencers to Your Event Using Experiences
Grace Henley
|
12/10/2018