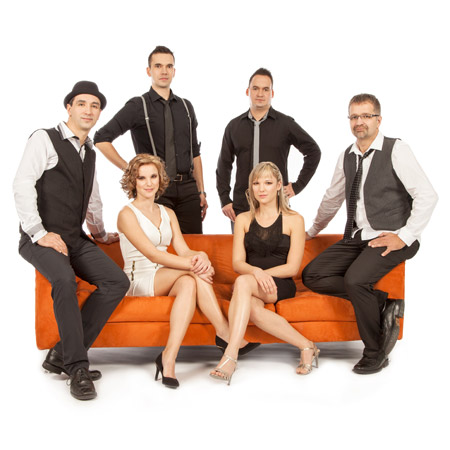 Party Showband Germany
International showband- popular with corporate events, weddings & parties
Plays everything from jazz, ballroom, pop, rock to the top 40 songs
Perform 200-300 gigs a year throughout Europe
Previous corporate clients include Eurostrand Germany
Available to perform at events worldwide
Party Showband Germany VIDEOS
Party Showband Germany PHOTOS
This Party Showband plays everything from jazz, ballroom, pop, rock to the latest top 40 songs.  This young but very experienced group began in 2008 and have been playing continuously all over the World. When they are at home they put an emphasis on gigs in Hungary, Austria and Germany. Thanks to the long cruise-ship contracts and the countless private functions they have gained a very high level of performance.
The band perform 200-300 gigs a year and their diverse set list is necessary during those challenges when they entertain their audience seven days a week for long months.
Professionalism for the group does not mean only high quality music but extraordinary flexibility towards customers. The main aim of the band, formed by friends and family, is to play and entertain together as long as possible.
Adele – Rolling int he Deep
Alanis Morrissette – Ironic
Alexandra Stan - Mr. Saxobeat
Avichii – Levels
Avichii – Wake Me Up
Carly Rea Jepsen - Call Me Maybe
Cher – Believe
Duffy - Mercy
Flo Rida – Whistle
Gabriella Cilmi - Sweet About Me
Gnarls Barkley - Crazy
Hermes House Band – Live is Life
Hermes House Band - Que Sera
Hermes House Band - The Rhythm of the Night
Jamiroquai - Cosmic Girl
Kate Yanai – Bacardi Feeling (Summer Dreaming)
Katrina and the Waves - Walkin' on Sunshine
Katy Perry – Californian Gurls
Katy Perry – Hot 'n' Cold
Lady Gaga - Alejandro
Lady Gaga – Bad Romance
Lady Gaga – Poker Face
Lady Gaga – The Edge of Glory
Lady Gaga – You and I
Lena Meyer-Landrut – Satellite
M People - Movin' on Up
Mark Medloc – Mamma Cita
Mark Medlock - You Can Get It
Maroon 5 – Moves Like Jagger
Michael Buble – It's a Beautiful Day
Michel Tel – Ai Se Eu Te Pego
Morcheeba - Rome Wasn't Built in a Day
One Dircetion – One Thing
Pink – Raise Your Glass
Pink – Try!
PSY – Gangnam Style
Sarah Engels – Call My Name
Shakira – Waka Waka
Sixpence None The Richer - Kiss Me
Sunrise Aveneu – Hollywood Hills
Texas Lightning - No No Never
The Pussycat Dolls – Hush Hush
Disco and Pop (70s / 80s)
ABBA – Gimme Gimme Gimme
ABBA – Happy New Year
ABBA - Mamma Mia
ABBA – S.O.S.
ABBA – Waterloo
Al Bano - Sempre Sempre
Amii Stewart – Knock on Wood
Bangles – Eternal Flame
Beagle Music Ltd. – Daydream
Bee Gees – Stayin' Alive
Bill Medley & Jennifer Warnes –Time of My Life
Boney M – Daddy Cool
Boney M – The Rivers of Babylon
Boney M / Jamiroquai – Sunny
Candi Station – Young Hearts Run Free
Candy Dufler – Lily Was Here
Chaka Khan – Ain't Nobody
Cher - Shoop Shoop Song
Chris Norman & Suzi Quatro - Stumblin' in
Dire Straits - Twistin' By The Pool
Dire Straits - Walk of Life
Donna Summer - Bad Girls
Donna Summer - Hot Stuff
Eddy Grant – Gimme Hope Jo'anna
Elton John - I'm Still Standing
Elton John & Kiki Dee – Don't Go Breaking My Heart
Eruption - One Way Ticket
Fairground Attraction – Perfect
George Baker Selection – Una Paloma Blanca
Gloria Gaynor – Can't Take my Eyes off You
Gloria Gaynor - I Will Survive
Harpo - Movie Star
Irene Cara – What a Feeling
John Paul Young - Love is in the Air
John Tarvolta & Olivia Newton John - You're the One…
Laid Back - Sunshine Reggae
Lionell Ritchie - Hello
Madonna – Holiday
Melissa Etheridge – Like the Way I Do
Middle of the Road – Chirpy Chirpy Cheep Cheep
Mike Oldfield - Moonlight Shadow
Olivia Newton John – Hopelessly Devoted To You
Osibisa - Sunshine Day
Ottawan – Hands Up
Paul Simon – You Can Call Me Al
Peter Kent – Real Good Feeling
Sade - Smooth Operator
Sam Brown - Stop
Stevie Wonder - Part Time Lover
Sweet – Coco
The Pointer Sisters - I'm So Excited
The Weather Girls - It's Raining Men
Tina Turner – Simply The Best
Tina Turner – What's Love Got to Do
Tom Jones – She's a Lady
Vaya Con Dios - Nah Neh Nah
Latin
Barry Manilow – Copacabana
Brazil
Carlos Santana - Black Magic Woman
Carlos Santana – Oye Como Va
Carlos Santana - Smooth
Connie Francis – Never on Sunday
Engelbert Humperdinck – Quando Quando
Guantanamera
Kaoma – Lambada
Lou Bega – Mambo Nr. 5.
Madonna – La Isla Bonita
Ritchie Valens - La Bamba
Sergio Mendes (Black Eyed Peas) - Mas Que Nada
Sway (The Pussycat Dolls)
Tico Tico
Vaya Con Dios – Puerto Rico
The Champs – Tequila
Funky / Soul / Motown (60s 70s)
Aretha Franklin - R.E.S.P.E.C.T.
Aretha Franklin – Say a Little Prayer
Aretha Franklin - Think
Blues Brothers - Funky Nassau
Doobie Brothers - Long Train Running
Jackson 5 - Blame it On The Boogie
James Brown - I Feel Good
James Brown – Sex Machine
Kool and the Gang – Get Down On It
Kool and the Gang - Celebration
Lulu & the Luvers - Shout
Martha and The Vandellas / Phil Collins – Heatwave
Michael Jackson - Billie Jean
Tina Turner - Proud Mary
Oldie / Beat / Rock and Roll
Afric Simon – Haffanana
Albert Hammond - It Never Rains in Southern California
Bay City Rollers – Bye Bye Baby
Beatles - Can't Buy Me Love
Beatles - Hard Day's Night
Beatles – Here Comes The Sun
Beatles – Hey Jude
Beatles – Let it Be
Beatles - Twist and Shout
Ben E. King - Stand by Me
Bill Haeley – Rock Around the Clock
Bruce Channel / Dj. Ötzi - Hey Baby
Chubby Checker – Let's Twist Again
Chuck Berry - Johnny B. Goode
Chuck Berry – You Never Can Tell
Connie Francis – Stupid Cupid
Daniel Bonne - Beautiful Sunday
Dusty Springfield - Son of a Preacher Man
Elvis Presley - Blue Suede Shoes
Elvis Presley - Hound Dog
Elvis Presley - Jailhouse Rock
Fats Domino - I'm Walking
Jerry Lee Lewis – Great Balls of Fire
Little Eva – Locomotion
Little Richard – Tutti Frutti
Lobo – I'd Love You to Want Me
Lynn Anderson - Rosegarden
Mannfred Mann – Doo Wah Diddy
Millie Small - My Boy Lollipop
Neil Diamond / Dj. Ötzi - Sweet Caroline
Ray Charles - Hit The Road Jack
Roy Orbison – Pretty Woman
The Chrystals – Da Doo Ron Ron
The Contours – Baby Come Back
The Contours – Do You Love Me
The Ronettes - Be My Baby
The Shocking Blue – Venus
Tony Christie – Amarillo
Tony Christie – Yellow River
Trini Lopez – If I Had a Hammer
90s / 00s / 10s / Hits
4 Non Blondes – What's Up!
AC/DC – Highway to Hell
AC/DC - You Shook Me ll Night Long
Aerosmith – Cryin'
BB King – Bringin' in a Brand New Year
BB King – Auld Lang Syne
Billy Ray Cyrus - Achy Breaky Heart
Bob Dylan – Knockin' on Heaven's Door
Bon Jovi – Livin' on a Prayer
Bonnie Tyler – It's a Heartache
Brian Adams - Summer of '69
Creedence Clearwater Revival - Bad Moon Rising
C. Clearwater Revival – Have You Ever Seen The Rain
Creedence Clearwater Revival – Proud Mary
Eagles - Hotel California
Eric Clapton - I Shot The Sheriff
Eric Clapton - Wonderful Tonight
Free – Alright Now
Guns 'n' Roses – Sweet Child o' Mine
Johnny Cash – The Ring of Fire
John Denver (Hermes House Band) – Country Roads
Jimi Hendrix / The Corrs - Little Wing
Joan Jett - I Love Rock and Roll
Joe Cocker - Unchain My Heart
Led Zeppelin – Stairway to Heaven
Lynyrd Skynyrd - Sweet Home Alabama
Nazareth – Love Hurts
Olivia Newton John - Banks of the Ohio
Queen – Crazy Little Thing Called Love
Queen – Don't Stop Me Now
Queen - We Will Rock You
Rembrandts - I'll Be There For You
Ritchie Valens – Summertime Blues
Rolling Stones – I Can't Get No / Satisfaction
Roxette – Sleeping in my Car
Shania Twain – Man I Feel Like a Woman
Smokie - Living Next Door To Alice
Steppenwolf – Born To Be Wild
Evergreen / Ballroom
All of Me
Auld Lang Syne
Autumn Leaves
B. J. Thomas – Raindrops Keep Falling on My Head
Besame Mucho
Black Orpheus
Blue Bossa
Bobby Hebb - Sunny
Dana Gover - It is You (I Have Loved All Along)
Dave Brubeck Band - Take 5
Doris Day - Que Sera
Dream a Little Dream of Me
Edelweiss Edelweiss
Fascination
Frank Sinatra – Fly Me to the Moon
Frank Sinatra – Love and Marriage
Frank Sinatra & Nancy Sinatra – Something Stupid
Frank Sinatra – Strangers in The Night
In the Mood
Jackie De Shannon – What the World Needs Now
Julie London - Fly Me to the Moon
Moon River
My Bonnie
Nat King Cole - Route 66
Orchides in the Moonlight
Peggy Lee – Fever
Phantom of the Opera
Roberta Flack - Killing Me Softly
Simon and Garfunkel - El Condor Pasa
Stan Getz & Astrud Gilberto – The Girl From Ipanema
The Breeze and I
The Shadow of Your Smile
Schlager / Disco Fox / Pop / Stimmungsmusik
1000 Tausend Leuchtende Sternen (A. M. Zimmermann)
99 Luftballons (Nena)
Amsterdam (Cora)
Atemlos durch die Nacht (Helene Fischer)
Augen zu und durch (Wolfgang Petry)
Cowboy & Indianer (Olaf Henning)
Der Platz neben dir (Andrea Hoffmann)
Die Gefühle Haben Schweigepflicht (Andrea Berg)
Du (Andrea Berg)
Du Hast Mich 1000 Mal Belogen (Andrea Berg)
Ein Betti m Kornfeld (Jürgen Drews)
Ein bisschen Frieden (Nicole)
Ein Schiff Wird Kommen (Andrea Berg)
Einen Stern (Nic feat. Dj. Ötzi)
Er Gehört Zu Mir (Marianne Rosenberger)
Fliegerlied (Tim Toupet)
Heut' Abend Hab Ich Kopfweh (Ireen Sheer)
Hochszeitmarsch
Ich bin wie Du (Marianne Rosenberger))
Ich Fang Dir Den Mond (Andreas Martin)
Ich liebe das Leben (Andrea Berg)
Ich Will Immer (Helene Fischer)
Ich will mit dir fliegen (Dj. Ötzi)
Mal Ganz Ehrlich (Helene Fischer)
Mamma Maria (Diana Sorbello)
Mitten Im Paradies (Helene Fischer)
Rut sin de Ruse (De Boore)
Samstag Nacht (Allessa)
Schenk mir einen Stern (Andrea Berg)
Schöner Fremder Mann (Connie Francis)
Seemann (Malu)
Shatzi schenk mir ein Foto (Mickie Krause)
Sie liebt ihn immer noch (Markus Luca)
Tennessee Waltz (Ireen Sheer)
Tornero – Tausend Traume Weit (A. M. Zimmermann)
Tränen lügen nicht (Michael Holm)
Tulpen aus Amsterdam
Und Morgen Früh Kiss Ich Dich Wach (Helene Fischer)
Verlieben Verloren (Wolfgang Petry)
Wenn die Wunderkertzen brennen (Jürgen Drews)
Willenlos (Marius Müller - Westernhagen)
Wir sind am leben (Rosenstoltz)
Wovon sollen wir traumen (Frida Gold)
Rock / Country / Blues
IDEA ARTICLES RELATED TO Party Showband Germany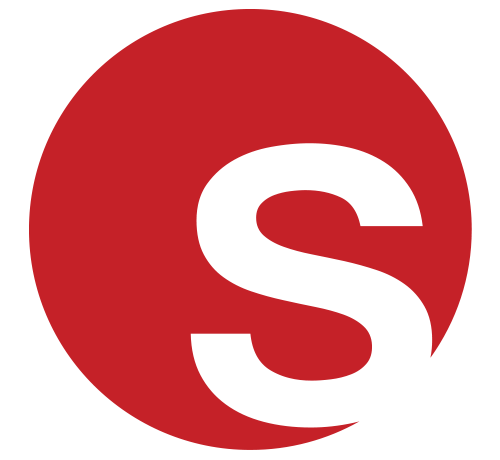 Top UK Bands & Live Music To Book This Summer
Top UK Bands & Live Music Ideas for Summer Events
Grace Henley
|
11/05/2021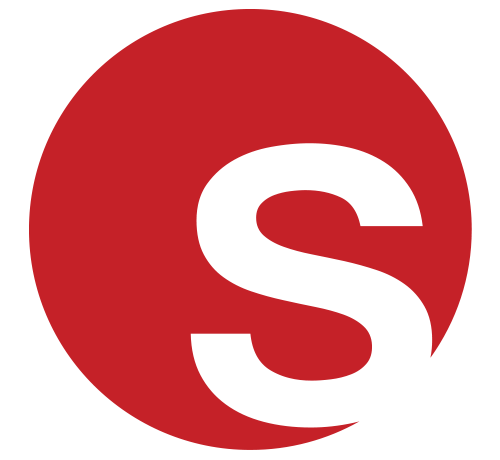 How to Surprise Millennials and Draw Social Influencers to Your Event Using Experiences
How to Surprise Millennials and Draw Social Influencers to Your Event Using Experiences
Grace Henley
|
12/10/2018