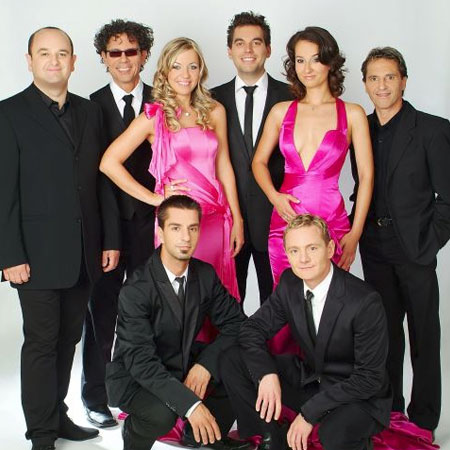 Party Showband Hungary
High end Party band- popular with exclusive weddings and corporate events
Performed around the world for global brands and huge audiences
An international repertoire of all major hits from the past 50 years
Previous clients include Microsoft, Coca-Cola, Tesco, Hyundai, Google...
"The Best Wedding Band of the Year" - Hungarian Wedding Awards
Party Showband Hungary PHOTOS
This Party Showband is Hungary's leading entertainer for exclusive weddings, corporate events and private parties. The band was formed in the year 2000, and have performed at countless of Hungarian and International (French, Italian, Russian, Romanian, German, Swiss, English, Jewish...etc.) weddings, corporate functions, charity balls, conferences, Christmas parties, New Year's Eve parties, fashion shows and hotel openings. 
This high-end party band perform an international repertoire of all major hits from the past 50 years, as well as the latest from the charts.  They are favourites with high profile Global companies with previous clients including Microsoft, Coca-Cola, General Electric, Google, Tesco, Nissan and British American Tobacco.
To find out more contact our team of Entertainment Specialists.
ABBA - Dancing queen
ABBA - Gimme gimme gimme
ABBA - Mamma mia
ABBA - Money money money
ABBA - Waterloo
AC/DC - You shook me all night long
ADELE - Rolling in the deep
A-HA - Take on me
ALEXANDRA STAN – Mr. Saxobeat
AMY WINEHOUSE - Rehab
BEE GEES - How deep is your love
BEE GEES - Stayin' alive
BON JOVI - It's my life
BON JOVI - Livin' on a prayer
BONEY M - Daddy cool
BONEY M - Rasputin
BONEY M - Rivers of Babylon
BONEY M - Sunny
BONEY M - Ma Baker
BRYAN ADAMS - Summer of '69
BRYAN ADAMS - Have you ever really loved a woman
BRYAN ADAMS & MEL C - When you're gone
CARLY RAE JEPSEN - Call me maybe
CELINE DION - Beauty and the Beast
CHICAGO - Hard to say I'm sorry
CULTURE BEAT - Mr. Vain
DIANA KING - Shy guy
DIRTY DANCING - Time of my life
DJ ÖTZI - Hey Baby
EARTH WIND & FIRE - Get down on it
EARTH WIND & FIRE - September
EDDY GRANT - Gimme hope Joanna
ELTON JOHN - Sacrifice
ELTON JOHN - Your song
ELTON JOHN & KIKI DEE - Don't go breaking my heart
ELVIS PRESLEY - Jailhouse rock
ERIC CLAPTON - Change the world
EROS RAMAZZOTTI - Piu bella cosa
EROS RAMAZZOTTI & CHER - Piu che puoi
FLASHDANCE - What a feeling
GEORGE BENSON - Nothing's gonna change my love for you
GEORGE MICHAEL - Careless whisper
GLORIA GAYNOR - I will survive
GREASE - Greased lightning
GREASE - Summer nights
GREASE - You're the one that I want
JASON MRAZ & COLBIE CAILLAT - Lucky
JOAN JETT - I love rock and roll
JOE COCKER - Summer in the city
JOE COCKER – You can leave your hat on
JOHN PAUL YOUNG - Love is in the air
KATRINA & THE WAVES - Walking on sunshine
KATY PERRY - California gurls
KATY PERRY - Hot 'n cold
KOOL AND THE GANG - Celebration
LISA STANSFIELD – All around the world
LISA STANSFIELD - The real thing
LITTLE RICHARD - Good Golly Miss Molly
LITTLE RICHARD - Tutti frutti
LMFAO - Party rock anthem
MAROON 5 - Moves like Jagger
MICHAEL TELO - Ai se eu te pego
MIKE OLDFIELD - Moonlight shadow
MILLIE SMALL - My boy lollipop
M PEOPLE - Moving on up
MR. PRESIDENT - Coco Jambo
NORAH JONES - Don't know why
PAUL SIMON - You can call me Al
PHIL COLLINS - Can't hurry love
PHIL COLLINS - True colors
PHIL COLLINS - Two hearts
PUSSICAT DOLLS - Sway
QUEEN - We will rock you
REAL McCOY - Another night
RICHARD SANDERSON - Reality
ROBBIE WILLIAMS & NICOLE KIDMAN - Something stupid
RONAN KEATING - When you say nothing at all
ROXETTE - Listen to your heart
ROXETTE - Sleeping in my car
RIHANNA - We found love
SADE - Smooth operator
SHAKIRA - Waka waka
SHANIA TWAIN - You're still the one
STEVIE WONDER – I just called to say I love you
STEVIE WONDER - Part time lover
STING - Fields of gold
SUZY QUATRO & CHRIS NORMAN - Stumblin' in
TAIO CRUZ - Dynamite
TARKAN – Simarik
THE BEATLES - Twist and shout
THE BLACK EYED PEAS - I gotta feeling
THE MONKEES - I'm a believer
THE POINTER SISTERS - I'm so excited
THE WEATHER GIRLS - It's raining men
TINA TURNER - Simply the best
VAN HALEN - Jump
VILLAGE PEOPLE – Y.M.C.A.VONDA SHEPARD - Baby don't you break my heart slow
VONDA SHEPARD - I only want to be with you
WANDA JACKSON - Let's have a party
INTERNATIONAL SONGS:
4F CLUB - Balatoni láz
BERGENDY - Darabokra törted a szívem
BERGENDY - Sajtból van a hold
BIKINI - Mielőtt végleg elmegyek
BIKINI - Részegen ki visz majd haza
BON-BON - Valami Amerika
CSINIBABA - Különös éjszaka volt
CSINIBABA - Táskarádió
DEMJÉN FERENC - Szerelemvonat
GENERÁL - Fűrész
HUNGÁRIA - Ciao Marina
HUNGÁRIA - Csavard fel a szőnyeget
HUNGÁRIA - Csókkirály
HUNGÁRIA - Meghalok hogyha rám nézel
KFT – Afrika
KFT – Balatoni nyár
KONCZ ZSUZSA - Valahol egy lány
LGT – Elfelejtett szó
LGT – Embertelen dal
LGT – Nem adom fel
LGT – Ő még csak most 14
MAGNA CUM LAUDE - Pálinka dal
MAGNA CUM LAUDE - Vidéki sanzon
MARÓT VIKI - Mit tehet egy lány
MÁTÉ PÉTER - Azért vannak a jóbarátok
NEOTON FAMÍLIA - 220 felett
NEOTON FAMÍLIA - Don Quijote
NEOTON FAMÍLIA - Ha szombat este táncol
NEOTON FAMÍLIA - Holnap Hajnalig
NEOTON FAMÍLIA - Nyár van
NEOTON FAMÍLIA - Santa Maria
REPUBLIC - Ha itt lennél velem
REPUBLIC - Neked könnyű lehet
R-GO - Ballag a katona
R-GO - Létezem
R-GO - Szeretlek is meg nem is
TUNYOGI ORSI - Ha lemegy a nap
UNITED - Hajnalban még a Nap is más
UNITED - Hófefér Jaguár
UNITED - Keserű méz
V-MOTO-ROCK - Jégszív
ZALATNAY SAROLTA - Nem vagyok én apáca
HUNGARIAN SONGS:
General Electric
Hewlett-Packard
Hyundai
Nissan
British American Tobacco
Volvo
Aviva
Schneider Electric
And many more...
Microsoft
Google
T-Mobile
Tesco
ING
Allianz
Aegon
Kia Motors
Renault
Coca-Cola
IDEA ARTICLES RELATED TO Party Showband Hungary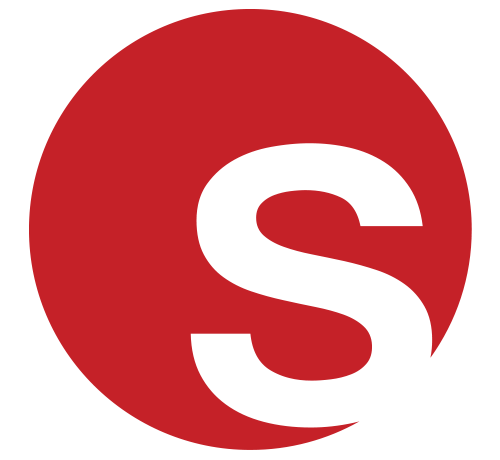 Top UK Bands & Live Music To Book This Summer
Top UK Bands & Live Music Ideas for Summer Events
Grace Henley
|
11/05/2021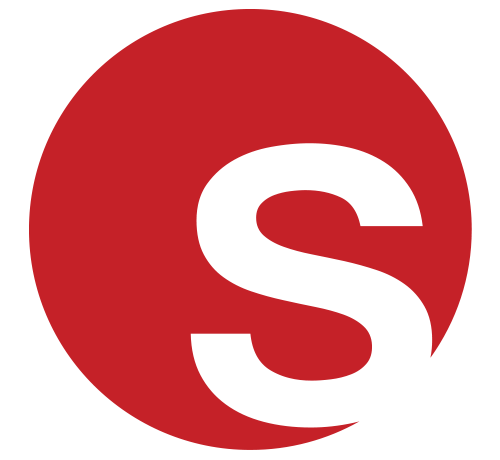 How to Surprise Millennials and Draw Social Influencers to Your Event Using Experiences
How to Surprise Millennials and Draw Social Influencers to Your Event Using Experiences
Grace Henley
|
12/10/2018