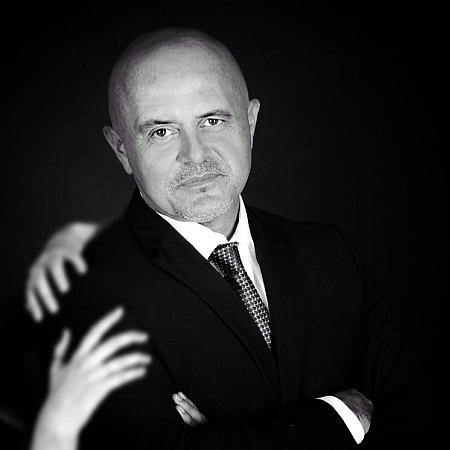 Pianist and Singer Ricky
Recognised as one of Italy's top musical entertainers
Experienced pianist performs amazing covers of popular songs
Collaborated with New Trolls, Eros Ramazzoti, Ronie Jones, Orlando Johnson
Previous clients includes Jacksons, MIRO, K2, Casino Di San Remo
Based in Lecco, Italy and available to perform at events worldwide
Pianist and Singer Ricky PHOTOS
Pianist and Singer Ricky is a highly successful musical artist born and based in Italy. Throughout his successful career he has collaborated with some greatest names of the Italian and international music industry such as, New Trolls, Eros Ramazzotti, Ronnie Jones, Franco Mussida, Orlando Johnson, Sandy Chambers, Arthur Miles and Sal Da Vinci.
An established name in the live music scene of Italy, Ricky regularly plays for hotels, casinos, and clubs around Europe. He also frequently receives invitations to play for corporate events, festivals, cruise ships, as well as private functions such as weddings and birthdays. He also writes and plays jingles and advertising music.
Ricky is responsible for bringing the "Lupomannaro Music Productions" to life where he produces soul and dance. A gifted musician as well as a noted composer, he received the "FederMusica" author prize at San Remo Festival in 1988. With a mix of experience, formal training, and natural creativity, Pianist and Singer Ricky has solidified his place as one of Italy's top musical entertainers.
HOTEL ANCORA (CORTINA D'AMPEZZO)
HOTEL PRINCIPE DI SAVOIA (MILANO)
HOTEL KRISTAL PALACE (RIVA DEL GARDA) etc...
Clubs
K2 (LECCO)
LA BUCA (COMO)
CASINO' DE LA VALLE' ST.VINCENT (AOSTA)
CASINO' DI CAMPIONE (CAMPIONE D'ITALIA)
Hotels
HOTEL GALLIA (MILANO)
HOTEL LINDNER (LEUKERBAD)
JACKSON'S (CARDIFF)
MIRO' (MILANO)
GALLERY (LEGNANO) ETC...
Casino'
CASINO' DI SAN REMO (SAN REMO)
HOTEL VILLA D'ESTE (CERNOBBIO)