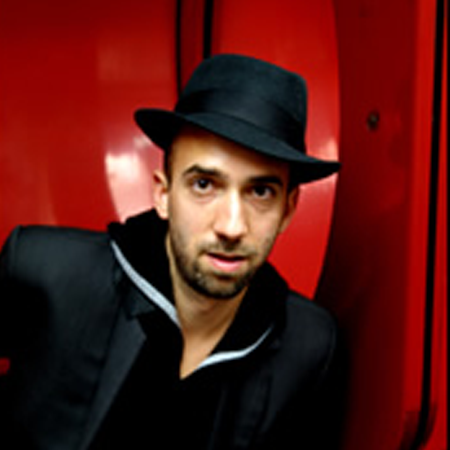 Pianist Julien
Fantastic Pianist available for events in France
Available to perform with solo piano, with a female vocalist or small jazz
Huge repertoire from Classical to Jazz, Party to Rock
Highly recommended for Weddings, Parties, During dinner entertainment
Based in Paris, France and available to perform Worldwide
Julien is a talented and experienced musician who can perform a wide repertoire of music to suit the needs of your event.  From Classical to Jazz, Party to Rock.  
Popular with Weddings, Private parties and for during Dinner entertainment, Julien can adapt to the needs of the audience.  He can perform solo piano or with a Female Vocalist, or small Jazz Band.
Add the WOW factor to your event and book Julien with his 'Floating Piano' act.
Available for bookings in Paris and across France.
Chopin – Nocturnes / Valses / Etudes
Di Capua – O Sole moi
Chostakovitch – Valse
Schubert – Moment musical
Brahms – Danse slave
Fellini – Musiques de film
Piazzola – Libertango
Morricone – Il Padrino
Jazzy:
Gershwin – The man I love
Fly me to the moon
Nina Simone – My baby just cares for me
Ray Charles – Giorgea
GG Quatet – Nobody Knows
Brubeck – Take five
Montand – Que reste-t-il de nos amours
Mancini – La Panthère Rose
Nougaro – Armstrong
Armstrong / Piaf – La vie en Rose
Somewhere over the rainbow
Les feuilles mortes
Cry me a river
Pink Martini – Je ne veux pas travailler / Hang on little tomato
Gershwin – Summertime
Gospel – Amazing grace
Jobim – Girl of Ipanema
Gainsbourg – Black Trombone
Fairuz – Häbmi
Gershwin – Swanee
Brel – Le port d'amsterdam (bossa-nova)
N.Jones – Don't know why
Classical:
Gainsbourg – Les p'tits papiers
Cocciante – Le coup de soleil
Aznavour – La bohème
Nougaro – cécile
Brel – ne me quitte pas
Obispo – Lucie
Cabrel – Petite marie
Dion – S'il suffisait d'aimer
renaud – Mistral gagnant
Salvador – Jardin d'hiver
Tété – A la faveur de l'automne
V.Paradis – Pourtant
Camille – La demeure d'un ciel
Zazie – J'envoie valser
Ferrer – le sud
Souchon – sous les jupes des filles
Bruel – Les amants de St Jean
Coeur de pirate – Il m'aime encore
E.Loizeau – Je veux tout
M – Ma bonne étoile
Aaron – Lili
Pop/ Rock:
C.Winston – Like a hobo
Gary Jules - Mad world
Radiohead – No surprises / Creep
M.Jackson – Billie Jean
A.Winehouse – back to black
P.Cincotti – Goodbye Philadelphia
Nirvana – The man who sold the world
Keane – Somewhere only we know
A.Keys – If I ain't got you
Beatles – Yesterday / Hey Jude / While my guitar gently weeps
Ben Harper – Jah Work / Diamonds on the inside
REM – Everybody hurts
Foolsgarden – Lemon Tree
Yael Naïm – Toxic
The Kinks – Sunny Afternoon
L.Hill – Killing me softly
U2 – With or without you
L.Cohen - Alleluiah
French Music: