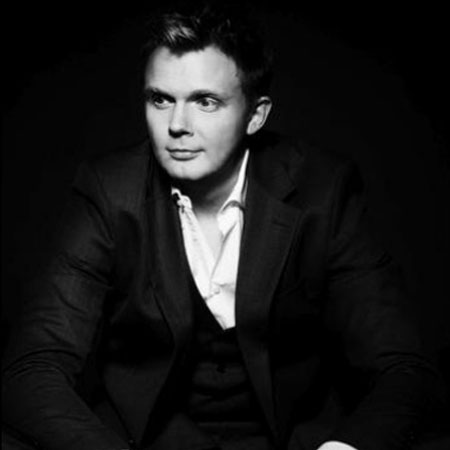 Pianist & Singer Dubai
A jazz pianist and singer based in the vibrant city of Dubai
Performs jazz standards as well as pop classics & all time favourite songs
Repertoire includes Sinatra, Coldplay, Elton John, Billy Joel...
Previous clients include Porsche, Armani Hotel, Pepsi, Nestle, 3M...
Available as part of an Acoustic House Band with sax & female vocals
Benjamin is a jazz pianist and singer based in the vibrant city of Dubai.
His song repertoire is inspired by the colourful cultural atmosphere of this metropole and includes jazz standards as well as pop classics and all time favourite songs.
Benjamin started to play the piano at the age of 6 and since then his favourite place has always been in front of a piano.
Beside his various band projects Benjamin has had the chance to perform at events for many corporate clients, e.g.:
BERTELSMANN AG "You Are Germany" Campaign
PORSCHE AG "40th Anniversary of 911"
BLUM AG "Company Gala Dinner/Headquarter Opening"
LUFTHANSA Middle East "Headquarter Opening"
HOTELSNAPPER Middle East Africa "HQ Party 2011"
And many more...
Benjamin also provides live music concepts for selected private events like vernissages, gallery openings or weddings in the United Arab Emirates.  Other locations on request.
Coldplay
Justin Timberlake
Elton John
Lady Gaga
Ray Charles
The Blues Brothers
Billy Joel
John Coltrane...
Frank Sinatra
PORSCHE AG: "40 years of 911"
LUFTHANSA AG: "Dubai HQ Opening"
Hyundai:  "Global Dealer Summit – Atlantis The Palm Gala"
2012 Forbes 100: "Performing for 100 Forbes CEOs audience at Armani Hotel Dubai"
ITP MEA Comms Awards 2012 Westin Dubai
Boston Consulting Group Xmas Event 2012 JW Marriot Marquis
DUNHILL LOUNGE EMIRATES Skywards Jazz Festival Dubai 2013
BERTELSMANN AG:  "You are Germany!"
NESTLE: "NESTLE Stars 2012 Address Marina Gala"
TNT:  "2012 TNT Champions – GALA Dinner on Yas Island Abu Dhabi2012"
ITP Construction Awards 2012 Westin Dubai
MENA Oil & Gas Awards 2012 Ritz Carlton DIFC
And many more...
BENTLEY Flying Spur Car Launch Gala 2013 JW Marriot Marquis