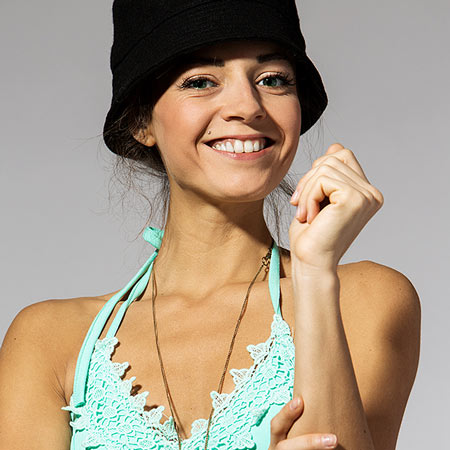 Pianist & Singer Stockholm
Incredible piano player will entertain guests at your event.
Live music show featuring a variety of cover arrangements.
Pianist performs with passion and emotion for all sized events.
Ideal female vocalist for private parties, gala dinners, corporate events, receptions, etc.
Book instrumentalist for special events across Sweden and worldwide.
Pianist & Singer Stockholm PHOTOS
Book our remarkable and fun live music show experience that showcases the amazing skills provided by our sensational piano player and female vocalist, a talented instrumentalist and pianist that is both dynamic and emotionally charged, delivering a full blown live music show that is bound to captivate your guests with instant success. Our outstanding piano player is sure to "wow" your guests with her amazing vocal range and crystal clear melodies, performing a vast repertoire of pop hits and more, our exceptional pianist will surely have mass appeal as she performs something for everyone. 
Ensuring your guests are filled with high energy and emotional tendencies, our female vocalist and instrumentalist will keep them engaged and entertained with her wonderful live music show experience that sports a set list of over 500 songs! A piano player that is sure to keep heads turned from start to finish. Performing in wonderful manners and showcasing her exceptional playing style, our exceptional pianist can tailor her live performance to fit alongside a variety of different event themes or style guidelines, immersing her live music show into your upcoming special occasion. 
A high energy and emotionally light hearted live music show, our versatile piano player ensures she delivers a rich and high quality performance each time she takes the stage or live lounge. Our beautiful and professional female vocalist and instrumentalist will provide your event with a fun filled soundtrack that will keep your guests feeling engaged throughout your event. A wonderful live music show experience that features tons of heart, charm, and dedication, also helps our live performance become the perfect option for private parties, corporate functions, receptions, gala dinners, music festivals, and much more.
Contact our fantastic event specialists here at Scarlett Entertainment if you are interested in bringing our wonderful and talented female piano player to your upcoming event.  
A Case Of You – Joni Mitchell
A Moment Like This – Leona Lewis
All For Love – Rod Stuart
All Night Long – Lionel Richie
All You Need Is Love – The Beatles
Alone - Heart
American Pie – Don Mclean
Annie's Song – John Denver
A Song For You – Carpenters
A Thousand Years – Perri - From The Twilight Saga
Ain't Nobody – Chaka Khan
Ain't No Mountain High Enough - Marvin Gaye
Ain't No Sunshine - Bill Withers
Alfie – Burt Bacharach
All About That Bass – Meghan Trainor
All By Myself – Céline Dion
All My Loving – The Beatles
All Of Me – Ella Fitzgerald
All Of Me – John Legend
All Shook Up – Elvis Presley
All That Jazz – Liza Minnelli
All The Things You Are
All You Need Is Love – Beatles
lmost Like Being In Love – Frank Sinatra
Alone - Heart
Always On My Mind – Elvis Presley
And I Am Telling You – Jennifer Hudson
I'm No Good – Amy Winehouse
Angel - Sarah Mclachlan
Angel Eyes – Ella Fitzgerald
Angel Of The Morning – Juice Newton
Angels – Robbie Williams
Angie – The Rolling Stones
Annie's Song – John Denver
Appologize – Onerepubplic
As Time Goes By – Frank Sinatra
At Last – Etta James
Autumn Leaves
Baby Love – The Supremes
Back For Good – Take That
Back In Ussr – Beatles
Back To Black – Amy Winehouse
Because Of You – Kelly Clarkson
Bad Romance – Lady Gaga
Ballade Pour Adeline – Paul De Senneville
Beauty And The Beast – Céline Dion
Beautiful – Christina Aguilera
Because You Loved Me – Céline Dion
Benny And The Jets – Elton John
Besame Mucho – Diana Krall
Best Thing I Never Had - Beyonce
Better Together – Jack Johnson
Beyond The Sea – Bobby Darin
Big Spender – Bette Midler
Black Or White – Michael Jackson
Black Velvet – Alannah Myles
Blame It On The Boogie – The Jacksons
Bleeding Love – Leona Lewis
Blessed – Elton John
Blowing In The Wind – Bob Dylan
Blueberry Hill – Fats Domino
Blue Eyes – Elton John
Blue Skies – Doris Day
Blue Suede Shoes – Elvis Presley
Body And Soul
Bohemian Rhapsody - Queen
Born This Way – Lady Gaga
Both Sides Now – Joni Mitchell
Bridge Over Troubled Water – Simon & Garfunkel
Bring Him Home – From Les Miserables
Bring Me Sunshine - From Morecambe & Wise
Brown Eyed Girl – Van Morrison
Bye Bye Black Bird
Bye Bye Love – The Everly Brothers
Cabaret – Lisa Minnelli
Call Me – Petula Clark
Call Me Maybe – Carly Rae Jepsen
Candle In The Wind – Elton John
Can You Feel The Love Tonight – Elton John
Can't Take My Eyes Off You - Andy Williams
Can't Buy Me Love – Beatles
Can't Fight The Moonlight – Leann Rimes
Can't Help Falling In Love – Elvis Presley
Can't Remember To Forget You – Rihanna & Shakira
Can't Smile Without You – Barry Manilow
Can't Take My Eyes Off Of You – Frankie Valli
Candle In The Wind – Elton John
Careless Whisper – George Michael
Chandelier – Sia
Change The World – Eric Clapton
Cheek To Cheek
Close To You – Carpenters
Come Away With Me – Norah Jones
Copacabana – Barry Manilow
Corcovado (Quet Nights And Quet Stars ) – Tom Jobim
Counting Stars – Onerepublic
Crazy – Patsy Cline
Crazy Little Thing Called Love – Queen
Creep - Radiohead
Crocodile Rock – Elton John
Cry Me A River – Ella Fitzgerald
Crying In The Rain – James Taylor & Art Garfunkel
Dancing Queen – Abba
Daniel – Elton John
Danny Boy – Eva Cassidy
Darn That Dream – Billie Holiday
Day Dream Believer – Lee Newman
Day In The Life Of A Fool
Days Of Wine And Roses – Frank Sinatra
Defying Gravity – From Wicked
Demons – Imagine Dragons
Desperado - Eagles
Diamonds – Rihanna
Diamonds Are A Girl's Best Friend – Marilyn Monroe
Do You Know What It Means To Miss New Orleans – Louis Armstrong
Don't Cry For Me Argentina – From Evita
Don't Get Around Much Anymore – Etta James
Don't Go Breaking My Heart – Kiki Dee & Elton John
Don't Know Why – Norah Jones
Don't Let Me Get Me – Pink
Don't Sleep In The Subway – Petula Clark
Don't Stop Believing – Journey
Don't Stop Me Now - Queen
Don't Cry For Me Argentina - From Evita
Don't Know Why – Norah Jones
Don't Let The Sun Go Down On Me – Elton John George Michael
Don't Look Back In Anger - Oasis
Don't Sleep In The Subway – Petula Clark
Don't You Worry Bout A Thing – Stevie Wonder
Downtown – Petula Clark
Dream A Little Dream Of Me – Ella Fitzgerald
Drive My Car - Beatles
Easy – Lionel Richie
Edge Of Glory – Lady Gaga
Empire State Of Mind (Pt.ii) – Alicia Keys
Endless Love – L Richie & Diana Ross
Englishman In New York – Sting
Eternal Flame – The Bangles
Everlasting Love – From Love Affair
Everybody Hurts – R.e.m
Every Breath You Take - The Police
Everything – Michael Buble
(Everything I Do) I Do It For You – Bryan Adams
Eye Of The Tiger – Survivor
Falling Slowly – From Once
Fascination – Nat King Cole
Fast Car – Tracy Chapman
Feeling Good – Nina Simone
Fever – Peggy Lee
Fields Of Gold - Sting
Fifty Ways To Leave Your Lover – Paul Simon
Fire And Rain – James Taylor
Firework – Katy Perry
Fix You – Coldplay
Flashlight – Jessie J – From Pitch Perfect 2
Fly Me To The Moon – Frank Sinatra
Fool On A Hill – Beatles
Forget You – Ceelo Green
For Good – From Wicked
For Once In My Life – Stevie Wonder
Forest Gump Theme
For Your Love – Stevie Wonder
Georgia On My Mind – Ray Charles
Get Happy – Ella Fitzgerald
Get Lucky – Daft Punk
Gimme Gimme Gimme - Abba
Girl From Ipanema – Tom Jobim
Girl On Fire – Alicia Keys
Girls Just Wanna Have Fun – Cindy Lauper
Golden Eye – From James Bond
Goodbye To Love - Carpenters
Goodbye Yellow Brick Road – Elton John
Grenade – Bruno Mars
Great Balls Of Fire – Jerry Lee Lewis
Greatest Love Of All – Whitney Houston
Hallelujah – Leonard Cohen
Hallelujah I Just Love Him So – Ray Charles
Halo – Byoncé
Handbags And Gladrags - Stereophonics
Happy – Pharrell Williams - From Despicable Me 2
Have I Told You Lately – Rod Stewart
Haven't Met You Yet – Michael Buble
Have You Ever Seen The Rain – Creedance Clearwater Revival
Have You Met Miss Jones – Frank Sinatra
Heartache Tonight – Eagles
Heartbreak Hotel – Elvis Presley
Hello – Lionel Richie
Hello – Adele
Hello Again – Neil Diamond
Hello Dolly! – Petula Clark
Here Comes The Sun – The Beatles
Hero – Miriah Carey
Hey Brother - Avicii
Hey Jude – The Beatles
High Hopes - Kodaline
Hit The Road Jack - Ray Charles
Hold The Line – Toto
Holding Out For A Hero – Bonnie Tyler
Honesty – Billy Joel
Honeysuckle Rose – Eva Cassidy
Hopelessly Devoted To You – Olivia Newton-john
Hot Stuff - Donna Summer
Hotel California – Eagles
Hound Dog – Elvis Presley
House Of The Rising Sun – The Animals
How Deep Is Your Love - The Bee Gees
How Do You Do – Roxette
How Long Will I Love You – Ellie Goulding
How Will I Know – Whitney Houston
Human Nature – Michael Jackson
I Believe I Can Fly – R. Kelly
I Can't Get No Satisfaction – Rolling Stones
I Can't Give You Anything But Love – Billie Holiday
I Can't Make You Love Me – Bonnie Raitt
I Could Have Danced All Night – From My Fair Lady
I Don't Know How To Love Him – From Jesus Christ Super Star
I Don't Wanna Lose You – Tina Turner
I Don't Wanna Miss A Thing - Aerosmith
I Don't Wanna Talk About It – Rod Stewart
I Dreamed A Dream – From Les Miserables
I Found A Million Dollar Baby – Nat King Cole
I Got You (I Feel Good) – James Brown
I Have A Dream – Abba
I Have Nothing – Whitney Houston
I Heard It Through The Grapevine – Marvin Gaye
I Just Called To Say I Love You – Stevie Wonder
I Just Can't Stop Loving You – Michael Jackson
I Just Want You To Know Who I Am – Kings Of The Orchard
I Kissed A Girl – Katy Perry
I Love Paris – Cole Porter
I Love Rock 'n' Roll – The Black Jets
In Your Eyes – Peter Gabriel
I Only Wanna Be With You – Dusty Springfield
I Put A Spell On You – Nina Simone
I Say A Little Prayer For You - Aretha Franklin
I Shot The Sheriff – Eric Clapton
I Still Haven't Found – U2
I Walk The Line – Johnny Cash
I Wanna Be Loved By You – Marilyn Monroe
I Wanna Dance With Somebody – Whitney Houston
I Wanna Hold Your Hand – The Beatles
I Wanna Know What Love Is – Gloria Gaynor
I Want To Break Free - Queen
I Will Always Love You – Whitney Houston
I Will Survive – Gloria Gaynor
I Will Wait For You – From The Umbrellas Of Cherbourg
I Wish – Stevie Wonder
I Won't Give Up – Jason Mraz
I'd Do Anythng For Love – Meatloaf
I'll Be There – Mariah Carey
I'll Never Fall In Love Again – Dionne Warwick
I'm A Believer – The Monkees
I'm Alive – Celine Dion
I'm All Shook Up – Elvis Presley
I'm Beginning To See The Light – Michael Buble
I'm Gonna Be (500 Miles) –the Proclaimers
I'm Like A Bird – Nelly Furtado
I'm Not The Only One – Sam Smith
I'm So Excited – The Pointer Sisters
I'm Still Standing – Elton John
I'm Yours – Jason Mraz
I've Had The Time Of My Life - Bill Medley & Jennifer Warnes (Dirty Dancing)
If I Ain't Got You – Alicia Keys
If I Could Turn Back Time - Cher
If I Were A Boy - Beyonce
Imagine – Beatles
Impossible – James Arthur
Ironic – Alanis Morisette
Islands In The Stream – Kenny Rodgers & Dolly Parton
Isn't She Lovely – Stevie Wonder
It Don't Mean A Thing – Ella Fitzgerald
It Must Have Been Love – Rexette
It's All Coming Back To Me Now – Celine Dion
It's All Right With Me – Natalie Cole
It's My Life – Bon Jovi
It's Not Unusual – Tom Jones
9 To 5 Dolly Parton
Poker Face – Lady Gaga
Polkadots And Moonbeams – Stacey Kent
Pretty Woman – Roy Orbison
Price Tag – Jessie J
Private Dancer – Tina Turner
Promise Me – Baverley Craven
Proud Mary – Creedance Clearwater Revival
Purple Rain – Prince
Putting On The Ritz – Ella Fitzgerald
Radio Ga Ga - Queen
Read All About It – Emeli Sande
Red – Daniel Merriweather
Rehab – Amy Winehouse
Respect – Aretha Franklin
Ring Of Fire – Johnny Cash
River – Joni Mitchell
Roar – Katy Perry
Rocket Man – Elton John
Rolling In The Deep – Adele
Route 66 - Nat King Cole
Royals - Lorde
Run To You – Whitney Houston
Sacrifice – Elton John
Sailing – Rod Stuart
Satin Doll – Ella Fitzgerald
Save The Last Dance For Me – Michael Buble
Save Tonight – Eagle- Eye Cherry
Save Your Kisses For Me – Brotherhood Of Man
Saving All My Love For You – Whitney Houston
Say You Say Me – Lionel Richie
Scenes From An Italian Restaurant – Billy Joel
Seasons Of Love – From Rent
September – Earth Wind And Fire
Set Fire To The Rain - Adele
Sex On Fire – Kings Of Leon
She Loves You – The Beatles
She's Always A Woman – Billy Joel
Shook Me All Night Long – Ac/dc
Side By Side – Brenda Lee
Signed Sealed Delivered – Stevie Wonder
Simon Smith And The Amazing Dancing Bear – Harry Nilson
Sing It Back – Moloko
Sir Duke – Stevie Wonder
(Sittin' On )the Dock Of The Bay – Otis Redding
Skyfall – Adele – From James Bond
Sky Full Of Stars - Coldplay
Smile – Charlie Chaplin
Smoth Operator – Sade
So Far Away – Carole King
Somebody To Love - Queen
Some Day My Prince Will Come – Barbra Streisand
Someone Like You – Adele
Something Stupid - Michael Buble
Sometimes When We Touch – Rod Stuart
Somewhere Only We Know - Keane
Somewhere Over The Rainbow - Eva Cassidy
Son Of A Preacher Man - Dusty Springfield
Songbird – Eva Cassidy
Song From A Secret Garden – Rolf Løvland
Speak Softly Love – From The Godfather
Stand By Me – Ben E. King
Stay – Rihanna
Stay With Me – Sam Smith
Still Crazy After All These Years – Paul Simon
Still Loving You – Scorpions
Stop – Spice Girls
Stop! In The Name Of Love – The Suprimes
Straighten Up And Fly Right – Nat King Cole
Strong Enough – Cher
Stuck On You – Lionel Richie
Stupid Cupid – Connie Francis
Summer Nights – Olivia Newton-john & John Travolta From Grease
Summer Of '69 – Bryan Adams
Summer Time – George Gershwin
6. Summertime Sadness – Lana Del Rey
Sunny – Bobby Hebb
Sunrise – Norah Jones
Surfin' Safari – Beach Boys
Superstition – Stevie Wonder
Suspicious Minds – Elvis Presley
Sway – Michael Buble
Sweet Caroline – Neil Dimond
Sweet Child Of Mine – Guns N' Roses
Sweet Dreams (Are Made Of This) - Eurythmics
Sweet Home Alabama – Lynyrd Skynyrd
Take Another Little Piece Of My Heart – Dusty Springfield
Take Five – Dave Brubeck
Take Me Home Country Roads – John Denver
Take Me Or Leave Me – From Rent
Take My Breath Away - Berlin
Take The A Train – Duke Ellington
Tapestry – Carole King
Teach Me Tonight – Amy Winehouse
Tears In Heaven – Eric Clapton
Tenessee Waltz – Alma Cogan
Tenerife Sea – Ed Sheeran
Thank You – Dido
Thank You For The Music – Abba
That's Amore – Dean Martin
That's What Friends Are For – Dionne Warwick Elton John Gladys Knight
Stevie Wonder
The Best – Tina Turner
The Book Of Love – Peter Gabriel
The Color Of The Night – Lauren Christy
The Days Of Wine And Roses – Frank Sinatra
The Edge Of Glory – Lady Gaga
The Fool On A Hill – The Beatles
The House Of The Rising Sun – The Animals
The Lady Is A Tramp – Frank Sinatra
The Long And Winding Road – The Beatles
The Look - Roxette
The Look Of Love – Diana Krall
The Man I Love – Etta James
The Miracle Of Love - Eurithmics
The Music Of The Night – From The Phantom Of The Opera
The One That Got Away – Katy Perry
The Power Of Love – Celine Dion
The Rose – Bette Midler
The Scientist – Coldplay
The Shoop Shoop Song (It's In His Kiss) – Cher
The Sound Of Silence – Simon And Garfunckle
The Streets Of London – Liam Clancy
The Tracks Of My Tears – Dolly Parton
The Way You Look Tonight – Frank Sinatra
The Way You Make Me Feel – Michael Jackson
The Winner Takes It All - Abba
There Will Never Be Another You – Julie London
Think Of Me – From The Phontom Of The Opera
Thinking Out Loud – Ed Sheeran
This Love – Maroon 5
This Years Love - David Gray
Thousand Miles – Vanessa Carlton
Three Little Birds – Bob Marley
Ticket To Ride – The Beatles
Time After Time – Cindy Lauper (Eva Cassidy)
Time To Say Good Bye – Andrea Bocelli
Tiny Dancer – Elton John
Titanium – David Guetta (Sia)
Too Close For Comfort – Frank Sinatra
Top Of The World – Carpenters
Torn – Natalie Imbruglia
Total Eclipse Of The Heart – Bonnie Tyler
True Colors – Cyndi Lauper
Try - Pink
Turn Me On – Norah Jones
Umbrella - Rihanna
Unchained Melody – The Rightious Brothers
Unchain My Heart – Joe Cocker
Under The Boardwalk – The Drifters
Unforgettable – Nat King Cole
Uptown Girl – Billy Joel
Use Somebody – Kings Of Leon
Valerie – Amy Winehouse
Venus – Bananarama
Vincent – Don Mclean
Viva La Vida - Coldplay
Wake Me Up – Avicii
Wake Me Up Before You Go – Wham!
Walk Of Life – Dire Straits
Walking In Memphis – Marc Cohn
Walking My Baby Back Home – Willie Nelson
Walking On Sunshine – Katarina & The Waves
We Are The Champions – Queen
We Are The World – Lionel Richie Luciano Pavarotti Ricky Martin…
We Can't Stop – Miley Cyrus
We Found Love – Rihanna
We've Only Just Begun - Carpenters
What A Wonderful World – Lous Armstrong
What Am I To You – Norah Jones
What's Love's Got To Do – Tina Turner
What I Did For Love – Linda Eder
When I Fall In Love – Nat King Cole
When I'm 64 – The Beatles
When We Were Young - Adele
When You Believe - Whitney Houston Miriah Carey
When You're Smiling – Frank Sinatra
Where Do I Begin (Love Story)
Why – Annie Lennox
Wicked Game – Chris Isaak
Wild World – Cat Stevens
Will You Love Me Tomorrow – Carol King
Wind Of Change - Scorpions
Without You – Mariah Carey
Woman In Love – Barbra Streisand
Wonderful Tonight – Eric Clapton
Wonderwall – Oasis
Wrecking Ball – Miley Cyrus
Writing's On The Wall – Sam Smith – From James Bond
Yellow – Coldplay
Yellow Submarine – The Beatles
Yesterday – The Beatles
You Got It – Roy Orbison
You Are So Beautiful – Joe Cocker
You Can't Hurry Love – The Supremes
You Make Me Feel Like A Natural Woman – Carole King
You Raise Me Up - Westlife
You're The One That I Want – John Travolta & Olivia Newton-john
You're My World – Helen Reddy
You're The First The Last My Everything – Barry White
You've Got A Friend – Carole King
You've Lost That Loving Feeling – The Rightious Brothers
Young And Beautiful – Lana Del Rey
Your Love Is King - Shade
Your Song – Elton John
Just The Way You Are – Billy Joel
Just The Way You Are – Bruno Mars
Killing Me Softly – Roberta Flack
Knocking On Heavens Door – Eric Clapton
La Vie En Rose – Bette Midler
Lady In Red – Chris De Burg
Lady Madonna – Beatles
Lady Marmelade – From Moulin Rouge
Last Dance – Donna Summer
Lean On Me - Bill Withers
Let Her Go - Passenger
Let It Be - Beatles
Let It Go – Idina Menzel – From Frozen
Let Me Entertain You – Robbie Williams
Let's Twist Again – Chubby Checker
Live And Let Die – From James Bond
Livin' On A Prayer – Bon Jovi
Living Next Door To Alice – Smokie
Locked Out Of Heaven – Bruno Mars
Love And Marriage – Frank Sinatra
Love Hurts – Cher (Nazareth)
Love Is All Around – The Troggs
Love Me Like You Do – Ellie Goulding
Love Me Tender – Elvis Presley
Love Of My Life – Queen
Luck Be A Lady – Frank Sinatra
Lullaby Of Birdland – Sarah Vaughan
Mack The Knife – Michael Buble
Make You Feel My Love - Adele
Mamma Mia - Abba
Memory – From Cats
Mercy – Duffy
Misty – Etta James
Money-money - Abba
Moon River – From Breakfast At Tiffany's
Moon Dance – Van Morrison
Morning Has Broken – Cat Stevens
My Baby Just Cares For Me – Nina Simone
My Destiny – Lionel Richie
My Guy – Mary Wells
My Heart Will Go On – From Titanic
Mr. Bojangles – Sammy Davis Jr.
My Funny Valentine – Michael Buble
My Way – Frank Sinatra
Need You Now – Lady Antebellum
New York – Paloma Faith
New York Sate Of Mind – Billy Joel
New York New York (Theme From) – Frank Sinatra
Next To Me – Emeli Sande
Norwegian Wood – The Beatles
No Woman No Cry – Bob Marley
Obladi – Oblada – The Beatles
Old Time Rock-n-roll - Bob Segar
One Moment In Time – Whitney Houston
One Of Us – Joan Osborne
Only Love Can Hurt Like This – Paloma Faith
Only You – The Platters
Out Of Reach – Gabrielle –from The Bridget Jones's Diary
Overjoyed – Stevie Wonder
Pacience – Take That
Paparazzi – Lady Gaga
People Are Strange – The Doors
Piano Man – Billy Joel
It's Too Late – Carole King
Jailhouse Rock – Elvis Presley
Java Jive
Jazz & Samba – Tom Jobim
Johnny B. Good – Chuck Berry
Jolene – Dolly Parton
Just Don't Know What To Do With Myself – Dusty Springfield
Just Give Me A Reason - Pink
Just One Of Those Things – Frank Sinatra
It's Now Or Never – Elvis Presley
Please Mr.postman - Carpenters