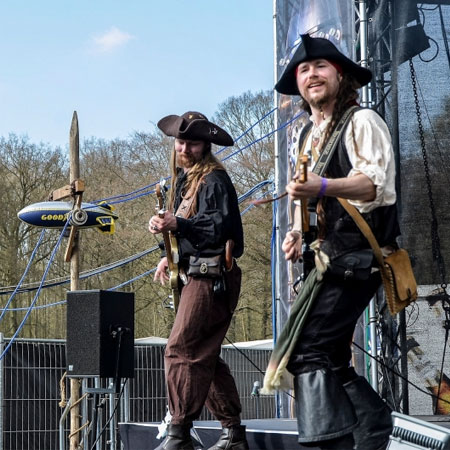 Pirate Themed Folk Band
Pirate folk band puts on a great high-energy show in full pirate dress
Sing bawdy ballads, Irish ditties, sea shanties, folk tunes and a lot more
Have performed at private events and festivals all over the world
Despite being a crew of pirates they are punctual and professional
Based in Holland and available to perform at events worldwide
Pirate Themed Folk Band VIDEOS
Pirate Themed Folk Band PHOTOS
These sea faring musical marauders provide high-energy entertainment with their unique brand of pirate themed electric folk rock! The award-winning Pirate folk band combines a range of sea-worthy musical styles but modernised by electric instruments. 
Having left their native England these bawdy balladeers now sail from the shores of the Netherlands to perform at private events and festivals all over the world: from Boomtown and Sidmouth Folk Festival in the UK and Elf Fantasy Fair in the Netherlands, to New Orleans Pyrate Week in the USA. This crew of highly experienced professional and semi-professional musicians put on a great show and have audiences dancing in no time to bawdy ballads, Irish ditties, folk tunes, jaunty jigs, sea shanties and drinking songs! Dressed in full pirate attire and armed with guitar, bass, drums a fiddle/violin they will storm your event and ensure that every landlubber has the time of their lives.
Punctual, professional and charming - in their own pirate way - they have entertained thousands of people at well over three hundred shows in five different countries and will ensure that your event is a success. 
Contact us to book the pirate themed band for your event. 
Festival Mediaval (de)
Festival Maritim Shanty Festival (de)
Kendal Calling (uk)
Bearded Theory (uk)
Watchett Music Festival (uk)
Hastings Pirate Day (uk)
Lullaby Festival (nl)
Phantasium Fantasy Festival (nl)
Campzone(nl)
Penzance Pirate Day (uk)
Imaginarium Fantasy Festival (nl)
Brixham Buccaneers Festival (uk)
Okehampton Battle of The Bands (winners 2007)
Bradninch Music Festival (uk)
Lynton and Lynmouth Music Festival (uk)
Four Winds Festival (uk)
Lulworth Castle Pirate Festival (uk)
and many other ports of call!
Boomtown Fair (uk)
Bie Daip International Shanty Festival (nl)
Sidmouth folk festival (uk)
Beautiful Days (uk)
Fantasiafest de Lindenhorst (nl)
Brixham Pirate Festival (uk)
Lömpe Klompe(nl)
New Orleans Pyrate Week (usa)
Teignmouth Folk Festival (uk)
Scrumpstock (uk)
Burnham-on-sea Folk Festival (uk)
Bideford Folk Festival (uk)
Spirit Of The Sea Festival (uk)
World Walking The Plank Championships (uk)
The Sealed Knots 50th Birthday Bash (uk)
Bimble Bandada (uk)
The South West Pirate Festival (uk)
ScurvyScum Pirate Festival (uk)
Elf Fantasy Fair (nl)
IDEA ARTICLES RELATED TO Pirate Themed Folk Band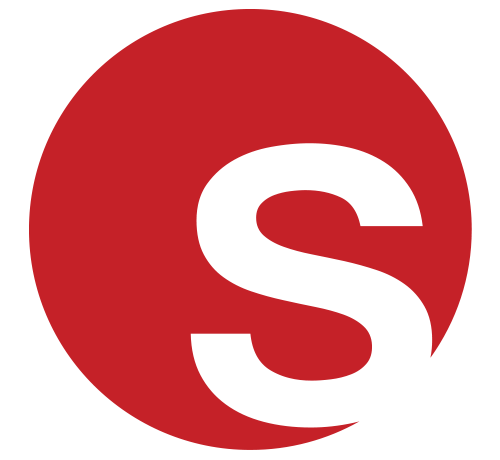 Our Most Popular Event Themes from 2018 and What to Expect for 2019
Our Most Popular Event Themes from 2018 and What to Expect for 2019
Juliana Rodriguez
|
19/10/2018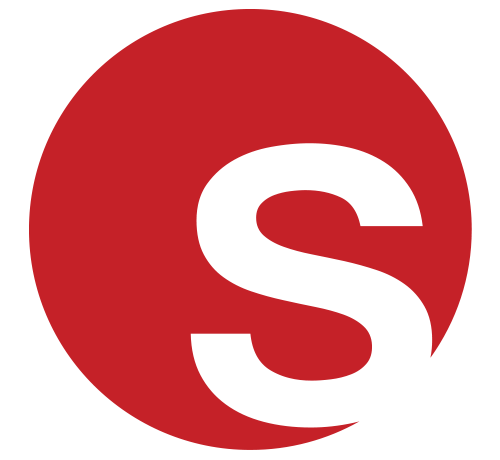 Theme Ideas For Your New Years Eve Party
Theme Ideas For Your New Years Eve Party
Grace Henley
|
28/12/2015